Drug and Alcohol Rehab Near Peachtree City, GA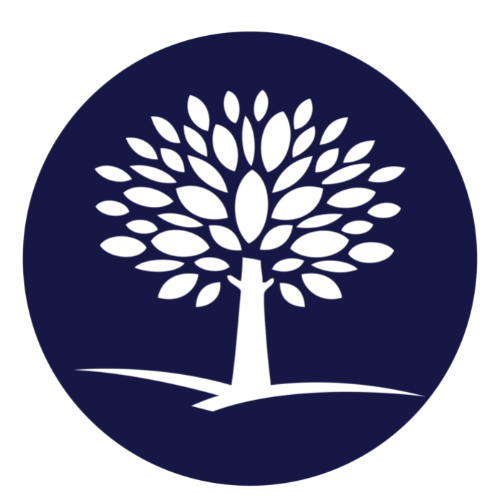 Last Updated: May 23, 2023
Editorial Policy | Research Policy
Peachtree City has been significantly impacted by drug and alcohol abuse, but this trend doesn't have to continue. The Recovery Village Atlanta provides comprehensive care for drug and alcohol addiction and co-occurring mental health conditions.
Known for its family-friendly neighborhoods and golf cart-lined paths, Peachtree City is a quiet and picturesque city in Fayette County, Georgia. However, like all cities across the state, it has been heavily affected by drug and alcohol abuse. Georgia reported a 61.9% increase in drug overdose deaths from 2019 to 2021. Fentanyl-related overdose rates increased by 232%. But help for addiction treatment near Peachtree City is available.
Drug and Alcohol Statistics in Peachtree City, GA
Fayette County, where Peachtree City is located, has been significantly impacted by drug abuse. In 2021, 14 Fayette County residents died of an opioid-involved overdose. 35 Fayette County residents were admitted to the emergency room due to an opioid-related overdose. Male residents of Fayette County seemed to be the most impacted by drug abuse, accounting for nearly 80% of opioid-related deaths in 2021.
Finding Addiction Treatment in the Peachtree City, GA, Area
No one treatment works for all people faced with drug or alcohol addiction. Finding a rehab facility that provides evidence-based care tailored to your needs is essential. The Recovery Village Atlanta offers a space for clients to receive compassionate and evidence-based treatment. Our physician-led staff offers a full continuum of care designed to help clients at any stage of recovery and provide them with the tools needed for lifelong recovery.
Our Nearest Treatment Center
Located in Alpharetta County, GA, The Recovery Village Atlanta is an easy one-hour drive from Peachtree City. Our team offers 24/7 admissions support and can assist with travel arrangements.
Why Travel to the Recovery Village Atlanta?
At The Recovery Village Atlanta, we build our treatment programs on the belief that addiction is a chronic disease and mental health disorder. We take a holistic approach to treatment by considering the physical, mental, and emotional symptoms of addiction. We know that everyone who walks through our doors has their own unique story and tailor their treatment accordingly. Our treatment plans aim to reach the root of the addiction and meet the specific needs of each client.
Our Treatment Programs
Our treatment facility offers a full continuum of care to help clients at any stage of recovery.
Drug and Alcohol Detox: An essential first step of recovery when dependent on drugs or alcohol, detox is when the body rids drugs and alcohol from its system. Our team ensures clients are as safe and comfortable as possible during this process by providing 24-hour medical supervision and treatment for withdrawal symptoms.
Residential Rehab: During residential rehab, clients live at a treatment facility full time and work toward recovery under staff supervision. Residential rehab allows clients to separate from the environments and triggers that may be leading to addiction and focus fully on healing.
Intensive Outpatient Programs (IOPs): A possible next step after detox and residential care, IOPs allow clients to receive on-site addiction treatment while living at home or in a sober living community. It provides clients with additional support as they transition to outpatient care.
Partial Hospitalization Programs (PHPs): A possible next step after detox and residential care, PHPs give clients access to daily rehab while living at home or in a sober living community. It best serves clients who need access to daily rehab but not residential treatment.
Medication-assisted treatment (MAT): MAT is available as medically appropriate for those with severe alcohol and opioid use disorders at all levels of care. MAT medications can help people avoid relapse by managing withdrawal symptoms and cravings or causing unpleasant reactions when a substance is used.
Dual Diagnosis Treatment: Dual diagnosis is the treatment of co-occurring substance use and mental health conditions. Treating both conditions helps clients develop healthy coping strategies for triggers that might lead to addiction. It allows clients to heal the root of their addiction, not just manage its symptoms.
Aftercare: Recovery is a lifelong process. Our aftercare programs connect clients with the tools and resources needed for ongoing recovery. Every aftercare program is tailored to the client's needs for the best chance of post-rehab success.
Our Facility
Our 58-bed facility provides a space where recovery is possible with healing activities and relaxing recreational lounges. Amenities include:
A fully equipped fitness facility
A basketball half-court
Outdoor bocce ball
Ping-pong and pool tables
Walking trails
Yoga
Entertainment lounges
Begin Your Recovery
Recovery is possible at The Recovery Village Atlanta. Contact a Recovery Advocate today to learn about our addiction treatment services.
Start Your Recovery Today
Our Recovery Advocates are standing by to walk you through your treatment options and help you get your life back.