How Much Does Alcohol Rehab Cost?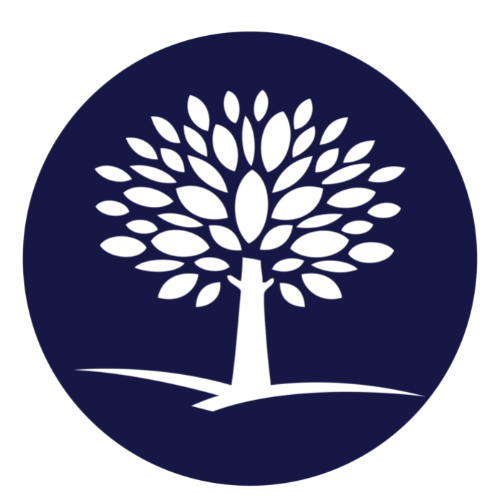 Last Updated: November 1, 2023
Editorial Policy | Research Policy
Alcohol addiction treatment costs vary depending on the type of program, setting, intensity level and individual needs of each person.
When someone has an alcohol addiction, overcoming it without professional treatment isn't usually possible. A professional alcohol rehab program helps someone work toward sobriety and delve into the underlying contributors to their addiction to heal holistically. Untreated alcohol addiction can lead to enormous costs, not just financially but physically and mentally.
Unfortunately, concerns about the cost of rehab can hold some people back from receiving treatment. There are affordable treatment options available no matter your income level. With health insurance, in many cases, it will cover a significant portion of rehab costs.
What Factors Influence the Cost of Alcohol Rehab?
Along with the needs of the individual, different factors can impact rehab costs. These include:
Facility type: Whether someone goes to an inpatient or outpatient program greatly affects rehab costs. Since inpatient programs include room and board, onsite living and intensive treatment, they are usually more expensive than outpatient rehab. The length of the program also plays a role in cost.
Location: Receiving treatment at a center in a state with a higher cost of living can translate to higher rehab costs. For example, a treatment center in California will probably be more expensive than one in Florida or a lower-cost state.
Treatments: If someone needs certain treatments like medical detox, this increases rehab costs. The therapies used also impact how much you pay for alcohol addiction treatment.
Amenities: Some rehab centers offer very few amenities, if any, while others will have resort-style amenities. The more amenities and high-end they are, the more expensive the treatment center and program.
Costs for Each Level of Care in Alcohol Addiction Treatment
Estimates for rehab costs are detailed below, although it's important to remember that these can vary greatly.
Detox: If you go through detox on a medically monitored but outpatient basis, costs usually range from $1,000–$1,500. For people who are going to detox inpatient and continue their treatment, these costs are usually included as part of their overall costs for the program.
Inpatient rehab: There's a big range in inpatient rehab costs. For a 30-day stay, some centers might cost $6,000, while others are upwards of $20,000. If someone needs an extended program lasting 60–90 days, costs can be $12,000 to more than $60,000.
Outpatient treatment: An outpatient rehab program is a less expensive option than inpatient rehab. A three-month program on an outpatient basis could range from $5,000–$10,000. Factors that affect the costs include how often you go to the center for treatment and how long you spend there each week.
Medicines: There are medicines specifically for alcohol and drug cravings, withdrawal symptoms and mental and physical health concerns. It can cost out-of-pocket several hundred to several thousands of dollars a year.
How Does Insurance Coverage for Alcohol Rehab Work?
If you have health insurance, you may have coverage for alcohol rehab because of parity laws and mandates under the Affordable Care Act. Depending on your insurance provider and plan, you may need to go to an in-network facility for treatment, and then that center will have worked out a reimbursement plan with the insurance company. You may need pre-approval before you receive treatment. Some insurance plans will provide coverage for out-of-network treatment centers. Even if your insurance covers alcohol rehab, you may still have to pay certain out-of-pocket expenses, like meeting your deductible and co-pays.
Free and Low-Cost Alcohol Rehab Options
The cost of alcohol rehab shouldn't stand in the way of someone receiving help. Many free and low-cost programs are available that you can utilize if you don't have health insurance or can't afford a traditional rehab program.
Scholarships
These may have rigid qualification requirements, but if you qualify, it could help you or a loved one get rehab from private and nonprofit organizations. You can apply for financial assistance and find options by contacting a treatment provider or a rehab facility.
Insurance
Even if you don't have a private health insurance plan, Medicare and Medicaid often cover rehab services. These public insurance programs can be used alone or with other insurance or financial assistance. Most health insurance companies and plans cover substance addiction and mental health treatment.
Nonprofit Organizations
Private rehabs are one option, but some nonprofits will connect you with affordable treatment options or directly provide it. You may need to meet income requirements. The Salvation Army is one example of a nonprofit that offers free addiction treatment services. States also have nonprofit centers for low-income people who can show a financial need.
Faith-Based Rehab
Religious organizations and institutions frequently offer addiction treatment services to people in need. You can find these programs by talking to local churches. These programs are especially beneficial for someone interested in a religious or spiritual approach to recovery. More than 800 community faith-based programs receive grants from the Substance Abuse and Mental Health Services Administration (SAMHSA) to help people overcome addiction.
Verify Your Insurance Benefits at The Recovery Village Atlanta
We encourage you to verify your benefits if you have insurance of any kind since it may cover a big part of the costs of alcohol rehab. You can contact your insurer directly or talk to one of our Recovery Advocates, who can quickly verify your benefits and help you determine your out-of-pocket responsibilities. Another option is to use our insurance verification tool.
Take the next step, or ask any questions by contacting a Recovery Advocate.