Addiction treatment is an essential health benefit and covered under most insurance plans. We can help you verify your insurance plan coverage.
If you or a loved one struggles with addiction or substance abuse, it is important to seek appropriate treatment. Finding an affordable recovery option can be difficult for many, but health insurance can typically cover some or all of rehabilitation treatment costs.
Understanding your insurance policy and what it covers is the first step to financing your addiction treatment. Even without insurance, there are effective treatment options available to you.
Does Insurance Cover Rehab?
Insurance covers treating medical conditions, including substance abuse and mental health treatment. The Mental Health Parity and Addiction Equity Act (MHPAEA) ensures mental health and addiction treatments are covered as fully as any other medical treatment. Rehab treatment is often covered if you are part of a group plan with more than 50 employees, such as an insurance plan from an employer.
In many cases, rehab centers will accept most types of private insurance, and plans may cover some or all treatment costs. However, there may also be additional out-of-pocket costs or deductibles you may need to pay. It is important to speak with your insurance provider or the facility you wish to attend to verify what your specific insurance policy covers during treatment.
Is Addiction Covered by The Affordable Care Act?
Under the Affordable Care Act (ACA), addiction treatment is considered an essential health benefit. Insurance provided by Medicaid or the Health Insurance Marketplace must be covered as fully as any other medical treatment.
This law allows access to addiction treatment to many people who couldn't afford it otherwise. However, what rehab services are covered may depend on your insurance policy.
What Types of Treatment Are Covered?
The ACA treats addiction like any other disease, covering many services such as prevention and early intervention. Some of the many covered services for addiction treatment include:
Residential addiction treatment programs
Medical detox programs
Individual or group therapy
Individualized treatment planning
Dual diagnosis treatment for co-occurring mental health disorders
Addiction evaluation
The cost for these services and the treatment program as a whole depends on many factors, such as whether you are in an residential or outpatient program, whether it is a public or private center, the length of treatment and what kind of amenities it has.
Find Out if You're Covered
Using our confidential insurance verification form, The Recovery Village Atlanta can help you determine whether your insurance policy covers your rehab treatment and any out-of-pocket costs or deductibles. A representative from our facility will contact you once you complete the form to discuss your insurance benefits. You may also contact your insurance provider to verify what treatment options are covered under your specific policy.
Addiction Treatment Insurance and Payment FAQs
Figuring out rehab payments and insurance can be confusing. Find the answers to your addiction treatment insurance questions.
Does Addiction Treatment Vary by Substance?
While addiction treatment costs do not vary by the addictive substance directly, certain substances often lead to more severe addictions requiring more intensive care. This may impact which level of care a person may need. An residential program generally will cost more than an outpatient program, for example.
Which Insurance Providers Are Accepted by The Recovery Village Atlanta?
The Recovery Village Atlanta is in-network with most insurance providers, except for Medicare and Medicaid, and accepts most major health plans. Speaking with a representative from our facility can help verify if The Recovery Village Atlanta is in-network with your plan and how your insurance policy applies to our treatment programs.
Is Financing Available for Addiction Treatment and Rehab?
Insurance can help lower the cost of addiction rehab, but there are still options for financing your treatment without insurance. A medical loan from a bank can help cover the cost, and many rehabilitation centers work with their patients to create a payment plan that can suit their financial needs.
Additionally, state-funded addiction facilities may receive grants from the Substance Abuse and Mental Health Services Administration. People in need may benefit from these grants while searching for low-cost or free treatment services.
Are Addiction or Relapse Considered Preexisting Conditions?
Under the ACA, addiction and substance abuse are no longer considered preexisting conditions. Relapse is a normal and expected part of addiction recovery, so it is included in treatment of the disease. Additionally, the MHPAEA prevents insurance companies from denying someone coverage based on a preexisting condition.
Get Help Today
The Recovery Village Atlanta can work with you and several financing options to help you afford effective addiction treatment. Our facility's full continuum of care is led by licensed medical professionals to ensure you receive the treatment you need. Contact our intake counselors today to start your journey toward rehabilitation.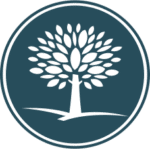 By – The Recovery Village Atlanta
The Recovery Village Atlanta builds tailored treatment plans with an understanding that addiction is a mental health disorder and a chronic disease.
Read more
Medical Disclaimer
The Recovery Village Atlanta aims to improve the quality of life for people struggling with substance use or mental health disorder with fact-based content about the nature of behavioral health conditions, treatment options and their related outcomes. We publish material that is researched, cited, edited and reviewed by licensed medical professionals. The information we provide is not intended to be a substitute for professional medical advice, diagnosis or treatment. It should not be used in place of the advice of your physician or other qualified healthcare providers.