Alcoholism in Military Veterans: Symptoms and Treatments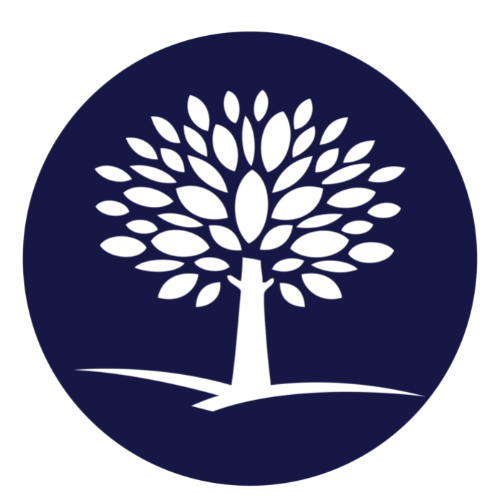 Last Updated: August 28, 2023
Editorial Policy | Research Policy
Although alcoholism in veterans is a growing concern, quality treatment options are available to help service members recover.
Alcoholism in military veterans is a common problem. When a veteran develops issues related to alcohol, they are diagnosed with an alcohol use disorder, the politically correct clinical term for alcohol addiction. According to national data, 42.2% of veterans experience an alcohol use disorder (AUD) at some point, and 14.8% show symptoms of AUD within a given year. Several specific risk factors can contribute to veteran alcohol abuse, but quality treatment options are also available.
Alcoholism and PTSD in Veterans
There is a strong overlap between PTSD and alcohol abuse in veterans. In fact, according to research, 55–68% of veterans with PTSD have AUD. Drinking can become a coping mechanism for painful emotions, such as anxiety or depression, accompanying PTSD symptoms. Over time, PTSD symptoms are likely to worsen, as a person is susceptible to developing an AUD if they repeatedly drink as a coping mechanism.
Can PTSD and Alcoholism Be Treated Together?
PTSD and AUD can be treated together and is actually the preferred course of treatment. When a veteran has PTSD and alcohol addiction, they are said to have co-occurring disorders. Experts recommend that co-occurring disorders be treated together because patients experience better outcomes when both conditions are treated at the same time compared to when they are treated separately. Integrated treatment for PTSD and alcohol addiction often involves some combination of individual therapy, medication and support groups.
How Alcohol Addiction Impacts Veterans
Veterans living with PTSD may use alcohol as a form of self-medication, but alcohol addiction comes with several negative consequences.
Veteran Homelessness
There is a link between alcohol addiction and homelessness in veterans because alcohol abuse can make it difficult for a person to fulfill their duties at work and maintain financial obligations. Recent research found that veterans who abuse alcohol are more likely to experience six or more months of homelessness, and driving while intoxicated, which can be an indicator of alcohol addiction, is also linked to homelessness in veterans.
Suicide and Self-Harm
The consequences of alcohol abuse can also increase the risk of self-harm and suicide in veterans. Research has found that veterans who are diagnosed with AUD are slightly over four times as likely to make a suicide attempt at some point during their lives when compared to those who do not live with alcohol addiction.
Relationship Issues
When a veteran's life centers around alcohol, important relationships will likely deteriorate. In fact, continuing to drink, even when it causes interpersonal problems, is one of the symptoms of AUD. A veteran who spends most of their time drinking alcohol or recovering from its effects may neglect relationships with their spouse, children and close friends.
Signs of Alcoholism in Military Veterans
Some common signs of AUD in military veterans include:
Drinking alcohol first thing in the morning because of strong cravings
Giving up other hobbies and activities in favor of alcohol use
Failing to fulfill family or work-related responsibilities because of alcohol misuse
Spending a significant amount of time drinking or recovering from drinking
Drinking in dangerous situations, such as driving under the influence
Developing a high tolerance for alcohol so that larger amounts must be consumed to reach the same desired effects
Being unable to cut back on alcohol consumption
Showing withdrawal symptoms like headaches, tremors or anxiety when not drinking
Continuing to drink, even when it causes problems in important relationships
Consuming alcohol, even when it makes a health problem, like high blood pressure, worse
Losing control over alcohol consumption to the point that the veteran is drinking larger amounts than intended
Support Systems for Veterans Struggling With Alcoholism
Veterans with an AUD hesitate to seek treatment because of stigma and fear of reaching out for help. Having a strong support system is important because support and encouragement can make veterans more willing to engage in treatment.
Family and Friends
Family and close friends can be an invaluable support system for veterans in recovery from alcohol addiction. These loved ones can support a veteran by encouraging them to seek treatment, learning about AUD and respecting the veteran's triggers. It can also be helpful for families to participate in the treatment process by attending family therapy sessions and support groups.
Support Groups
Veterans can also attend support groups to help them in their recovery from alcohol addiction. These groups offer a safe setting for discussing the challenges that come along with alcohol addiction and an opportunity to connect with others who are experiencing similar struggles. It's important to understand that support groups offered at private treatment centers may not be veteran-specific. On the other hand, the Veterans Administration (VA) offers support groups specifically for veterans.
Treatment Options for Military Veterans
Several alcohol addiction treatment options are available for military veterans. Some veterans may prefer to seek treatment through the VA, but private treatment centers can also meet the needs of veterans.
VA Treatment Options
VA healthcare plans cover services for substance abuse, including alcohol addiction. VA treatment centers can provide veterans with medical detox services to help them get through withdrawal safely. The VA can also provide:
Medication-assisted treatment
Residential rehab
Marriage and family counseling
Intensive outpatient care
Relapse prevention programming
Support groups
Private Treatment Options
Private treatment centers can also meet the needs of veterans. Some private treatment programs offer options specifically for veterans, such as veteran-only support groups. The specific service offerings can differ depending on the facility, but private treatment centers can offer:
Residential rehab
Medical detox
Partial hospitalization programming
Intensive outpatient services
Medication-assisted treatment
Support groups
Aftercare planning
At The Recovery Village Atlanta, we offer a full range of alcohol treatment options, including residential rehab. We also offer medical detox, medication-assisted treatment, partial hospitalization programming and dual diagnosis treatment. After completing your program, we'll provide aftercare services to support your continued recovery. Contact our Recovery Advocates today to get started.
Frequently Asked Questions
What are some common symptoms of alcoholism in military veterans?
A veteran with an alcohol use disorder, which is the clinical term for alcoholism, is likely to show symptoms such as giving up other activities in favor of drinking, being unable to cut back on alcohol consumption, drinking even when it places them in danger and showing signs of withdrawal when not drinking.
Is alcoholism a disability for VA benefits purposes?
Veterans who are injured or ill due to their military service or experiencing worsening health conditions while in the service can be eligible for disability benefits through the VA. To become eligible, you must show documentation of the disability and file a claim for disability compensation. Mental health conditions like PTSD, depression and anxiety may qualify a veteran to receive disability benefits.
If you experience an alcohol use disorder with PTSD from your service, you may be eligible for benefits, but veterans aren't generally eligible for disability benefits based on alcohol use alone. Contact the VA for more information.
What treatment options are available for military veterans struggling with alcoholism?
Veterans with alcohol addiction have a number of treatment options available to them. They can seek treatment through the VA, which offers residential rehab, medication-assisted treatment, medical detox and a range of outpatient services, including short-term counseling, intensive outpatient care and family counseling.
Private treatment centers also offer these services for veterans. Some private treatment centers can provide veteran-specific programming, including veteran-only support groups.
What factors contribute to the higher rates of alcoholism among military veterans?
Military culture, which tends to promote alcohol consumption for recreation and stress relief, can contribute to alcohol abuse in veterans. Veterans may also drink to alleviate symptoms of PTSD, which are common in veterans. When alcohol is used as a coping mechanism, an addiction can develop over time.
Start Your Recovery Today
Our Recovery Advocates are standing by to walk you through your treatment options and help you get your life back.