How Does Alcohol Rehab Work?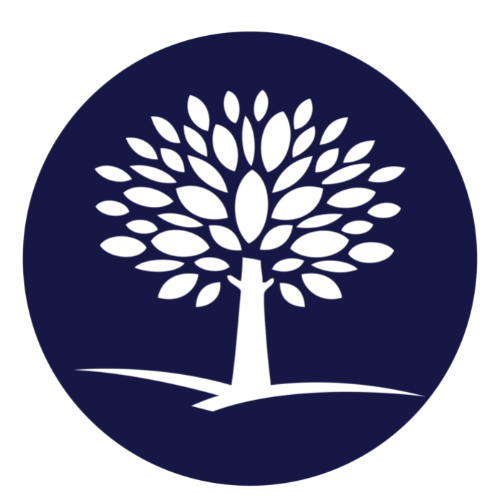 Last Updated: November 1, 2023
Editorial Policy | Research Policy
Alcohol rehabilitation can be an intimidating and scary place for someone who is addicted to alcohol. Understanding what the rehabilitation process for alcohol addiction looks like can help ease the uncertainty around alcohol rehabilitation.
Preparing for Alcohol Rehab
What to Pack
Knowing what to pack for alcohol rehabilitation can make the person entering rehab feel more prepared. Things to pack for alcohol rehab can include:
Photo ID
Insurance card and information
Comfortable clothing
There may also be guidelines on specific items such as toiletries, medications and electronic devices. Before going into the program, it is essential to check with the rehab facility about their policies or rules.
Items to avoid bringing to rehabilitation may include:
Drugs
Alcohol
Food
Vapes
Paraphernalia
Embracing the Rehab Environment
It can take time to adjust to a new environment and being in a rehabilitation facility. Working with your care team and participating in the groups and activities provided can help the transition into a rehab environment.
It can also be helpful to remember that rehabilitation is not long-term, and it is a temporary, yet necessary, change in environment for someone addicted to alcohol.
The First Steps of Alcohol Rehab
The Intake Process
The first thing that happens when entering alcohol rehab is an initial intake interview or questionnaire to gather a medical history and other essential facts such as emotional state and social support.
This process will also help the doctors at the rehab assess the patient's current level of alcohol misuse and any other co-occurring health conditions, such as mental health disorders or other substance misuse.
Medical and Psychiatric Evaluation
A medical and psychiatric evaluation will also occur during the beginning of an alcohol rehabilitation admission. Knowing a person's medical history before choosing which treatment option is right is beneficial.
An initial drug screening and reading of vital signs see if the patient has any drugs or alcohol in their system and ensure they are healthy enough to start their alcohol rehab program.
The Core of Alcohol Rehab
Alcohol Detoxification and Withdrawal Management
Alcohol rehab may start with alcohol detox and withdrawal management. Detox occurs when any remaining alcohol starts to leave a patient's body and can have unpleasant side effects. It is crucial to have medical supervision during a detox period in case health concerns come up during detox and withdrawal.
Withdrawal symptoms of alcohol not being in the body anymore are supervised and managed by the doctors in the rehab facility. Someone may or may not need to enter detox and withdrawal management depending on their alcohol misuse before entering alcohol rehab.
Behavioral Therapies and Counseling for Alcohol Addiction
Alcohol rehab will include a variety of therapies to help treat alcohol addiction during someone's admission.
Behavioral therapies to help treat alcohol addiction include:
Cognitive behavioral therapy (CBT)
Motivational interviewing (MI)
Dialectical behavioral therapy (DBT)
Alcohol rehabilitation also uses individual and group therapy sessions for alcohol misuse treatment. Other specialized therapies in alcohol rehabilitation outside of traditional medicine, depending on the facility, can include:
Art therapy
Music therapy
Mindfulness
Equine therapy
Family Involvement in Treatment
Alcohol addiction affects not only the person misusing substances but also their families and loved ones. Alcohol addiction treatment usually includes family therapy during the treatment process.
Family therapy plays a prominent role in the recovery process. Developing a solid support system during and after alcohol rehab can help someone recover from alcohol addiction.
Holistic and Alternative Therapies for Alcohol Addiction
There are holistic and alternative therapies that alcohol rehab may provide to accompany traditional therapy methods. These may include:
These are considered exploring therapies that help nurture the mind and body connection.
Transitioning Out of Alcohol Rehab
Aftercare and Relapse Prevention
Planning for care after alcohol rehab is integral to the recovery process and long-term success in sobriety. Setting up support post-rehab may include:
Medication support, including MAT
Partial hospitalization program
Outpatient programs
Individual therapy
Support groups
The Role of Sober Living and Support Groups
Sober living environments are drug and alcohol-free residences that someone may voluntarily live in after their alcohol rehabilitation. Sober living residences provide a supportive environment for people working towards recovery from alcohol misuse. Formal support is not offered in sober living environments but focuses on the support of peers.
Other supports after alcohol rehab can include groups for those with a history of alcohol misuse, such as Alcoholics Anonymous (AA). Programs like AA use a 12-step program that goes through their principles on achieving and maintaining sobriety.
Choosing the Right Rehab Facility
One of the first steps in alcohol misuse treatment is to find a rehab facility that fits your needs. Things to consider can include:
Location
Cost
Availability
Amenities
Programs offered
It is also essential to choose a facility accredited for alcohol addiction treatment and uses evidence-based treatment for those with alcohol addiction.
Alcohol Rehab at The Recovery Village Atlanta
It can be intimidating when considering going into rehabilitation for alcohol misuse. The supportive structure of alcohol rehab and the skills built for success after rehab are crucial for recovery and relapse prevention.
If you are considering getting treatment for alcohol misuse, contact The Recovery Village Atlanta today to speak with our admissions team.