Alcohol & Drug Abuse Resources in Stockbridge, GA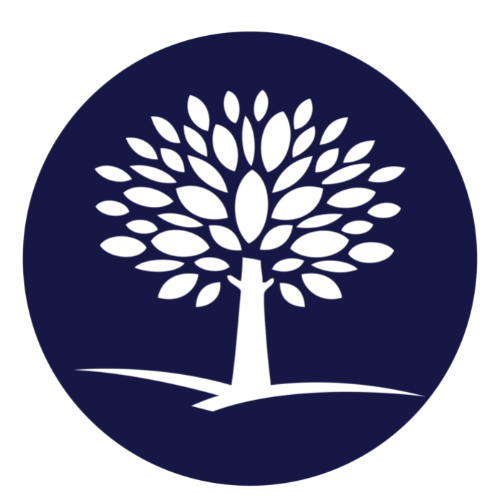 Last Updated: August 28, 2023
Editorial Policy | Research Policy
Substance Abuse Resources in Stockbridge GA
In the quaint city of Stockbridge, GA, substance abuse is a growing concern, reflecting a broader national issue. According to the Georgia Department of Public Health, opioids are the main drug of abuse in the state. Methamphetamine use is also high, with over 3,000 meth lab incidents reported from 2000 to 2009. However, the total count of substance use disorders comprises various other drugs, including alcohol, marijuana, heroin, and cocaine. A range of resources is available in Stockbridge and surrounding areas to assist residents struggling with addiction, providing a beacon of hope amid these distressing statistics. These resources include comprehensive inpatient and outpatient treatment programs, counseling, and supportive services aimed at long-term recovery.
About Stockbridge, GA
Stockbridge, GA, is a vibrant city located in the northern part of Henry County, Georgia. Its roots date back to the 1820s when the city served as a shopping and supply location for the local farming communities. Today, Stockbridge is a charming city with a warm southern hospitality vibe, offering residents and visitors alike a unique blend of suburban living and urban amenities.
According to the latest census, the city boasts a population of approximately 29,000 residents. A myriad of cultures and backgrounds are represented in Stockbridge, creating a diverse and vibrant community. With key attractions such as the Panola Mountain State Park and the Eagles Landing Country Club, the friendly community vibe extends well beyond the city's residents.
Despite its appeal, Stockbridge faces ongoing challenges related to substance abuse, a problem that's not uncommon in many American cities. In recent years, the community has grappled with issues stemming from alcohol, prescription drugs, and illicit drug misuse. Substance abuse has affected many lives, from the individual sufferer and their family and friends to the wider community.
Organizations like the Henry County Alcohol and Drug Center and Georgia Substance Abuse Resources provide invaluable support in the city's ongoing battle with substance misuse. These groups offer rehab services, counseling, and education efforts to help affected individuals recover and prevent further abuse. Through their essential work, they not only help individuals reclaim their lives but also aid the Stockbridge community in fostering a healthier and safer environment for all its residents.
Our Closest Facility
When you or a loved one are struggling with substance use and co-occurring mental health disorders, finding a reliable and accessible facility for treatment is crucial. We are proud to introduce you to our closest facility to Stockbridge, GA: The Recovery Village Atlanta Drug and Alcohol Rehab Center.
Our center prides itself on providing comprehensive, patient-focused treatment for individuals dealing with substance use and mental health disorders. We offer a wide range of treatment modalities and professional support to ensure that each individual receives the tailored care that best suits their needs. Being close to Stockbridge, GA, we provide not only convenience but also a strong therapeutic community that supports continuity of care and long-term recovery. Choose recovery today and begin your journey to a healthier, substance-free life.
Overview of Rehab Programs for Treating Substance Abuse near Stockbridge GA
Substance abuse is a pervasive issue that affects individuals and communities across the country. In areas like Stockbridge, GA, various rehab programs are designed to offer help and hope to those battling drug and alcohol addiction.
The Recovery Village Atlanta Drug and Alcohol Rehab is a dedicated center that offers comprehensive treatment services tailored to meet individual needs. We are located at 11725 Pointe Pl, Roswell, GA 30076, within reach of residents of Stockbridge, GA, and beyond. Our skilled team of professionals is committed to supporting individuals on their path to recovery, providing a variety of treatments that target the many facets of addiction.
The focus of our facility is to create a therapeutic environment that fosters healing and growth. Our programs are built on evidence-based practices and holistic approaches that not only address the physical impacts of addiction but also the emotional and mental health concerns associated with substance use disorders. We believe that recovery is a lifelong journey, and our goal is to equip individuals with the knowledge, skills, and tools needed to embrace a healthier, substance-free lifestyle.
For more information about our programs and services, please feel free to contact us at ((470) 990-9483). At The Recovery Village Atlanta Drug and Alcohol Rehab, we are here to support you every step of the way toward a life of sobriety.
Common Co-Occurring Disorders in Stockbridge, GA
In Stockbridge, GA, like in many other communities around the world, it is not uncommon for individuals to struggle with co-occurring disorders. Co-occurring disorders, also referred to as dual diagnoses, are when a mental health disorder and a substance abuse disorder occur at the same time.
One of the most common combinations of co-occurring disorders that have been observed in Stockbridge is depression and alcoholism. Often, individuals battling depression turn to alcohol as a form of self-medication. However, excessive alcohol consumption can further exacerbate depression, leading to a vicious cycle of co-dependence and co-morbidity.
Another frequent pair of co-occurring disorders seen here is anxiety and drug addiction. Anxiety disorders, including generalized anxiety disorder (GAD), panic disorder, and various forms of phobia, often drive individuals to misuse various drugs. These drugs may initially appear to alleviate the symptoms of anxiety, but regular, continued use can lead to addiction.
Attention-deficit/hyperactivity disorder (ADHD) and substance abuse is another prevalent co-occurring disorder scenario in Stockbridge. The impulsivity and difficulty in decision-making associated with ADHD can sometimes lead to substance abuse, particularly among young adults.
It's crucial to seek professional help if you or a loved one are dealing with co-occurring disorders. Many resources are available to provide support, and substantial progress can be made using appropriate treatments and therapies.
Remember, co-occurring disorders in Stockbridge, GA, like other parts of the country, are a serious issue affecting various portions of the population, and it's necessary to address them as a community.
Recovery Resources in Stockbridge, GA
For those seeking help for substance abuse, below is a list of reliable resources in Stockbridge, GA, and surrounding areas.
The Recovery Village Atlanta Drug and Alcohol Rehab
Substance Abuse in Stockbridge, Georgia
Stockbridge, Georgia, like many areas in the United States, is grappling with the issue of substance abuse. Both legal and illegal substances are being misused, leading to numerous health and societal problems. The most common substances of abuse in this region include:
Alcohol: This is both the most widely used and abused substance. According to the Centers for Disease Control and Prevention (CDC), about 18% of adults in Georgia report excessive drinking or binge drinking.
Opioids: Opioid abuse continues to be a major concern. The Georgia Department of Public Health reported that in 2019, Georgia saw more than 1,000 opioid overdose deaths.
Methamphetamines: Meth abuse is prevalent in Stockbridge, following the statewide trend. The National Drug Intelligence Center indicates that Georgia is a significant transshipment area for meth.
Cocaine: This stimulant ranks among the top substances of abuse in the region. The Substance Abuse and Mental Health Services Administration (SAMHSA) notes that cocaine use in Georgia is slightly above the national average.
Marijuana: Even though it is often considered less harmful than other substances, marijuana is frequently abused, especially by young adults. The SAMHSA states that nearly 7% of Georgia residents report using marijuana.
Efforts have been made to combat substance abuse in Stockbridge and throughout Georgia, including rehab programs, educational campaigns, and legal action against drug trafficking. A comprehensive approach is needed to mitigate the effects of substance abuse and support those struggling with addiction.
Warning Signs of Substance Abuse
Substance abuse is a grave issue affecting many communities, including Stockbridge, GA. Being aware of the telltale signs can help in timely intervention and assistance. Below are some of the warning signs of substance abuse:
Behavioral changes: Sudden shifts in mood, lack of motivation, secretive behavior, or unexplained financial problems could hint at substance abuse.
Physical changes: Changes in appearance such as weight loss, bloodshot eyes, unexplained injuries, or neglecting personal hygiene may indicate substance abuse.
Health issues: Chronic cough, unexplained illnesses or injuries, and deteriorating physical health may be observed in those dealing with substance abuse.
Social changes: Loss of interest in social or recreational activities, issues at work or school, or changes in friend groups can also be a sign.
If you or someone you know is exhibiting these signs, it's crucial to seek help immediately. Reach out to local resources like the Substance Abuse and Mental Health Services Administration (SAMHSA) National Helpline, 1-800-662-HELP (4357).
Remember, it's never too late to seek help and start the path toward recovery.
Alcohol Addiction Treatments in Stockbridge, GA
Alcohol addiction is a serious issue that affects numerous people every day. It's crucial to have access to reliable treatment options to overcome this challenge and lead a healthier, happier life. In Stockbridge, GA, a variety of treatments are available, including counseling, support groups, medication, and residential rehab centers.
Treatment Options
Common methods of treatment include:
Therapy and counseling: One-on-one sessions with a therapist who specializes in addiction recovery can help individuals understand the root cause of their addiction.
Group therapy: Sharing experiences and recovery strategies with others who are going through the same process can provide motivation and a sense of community.
Medication: Some people benefit from medications designed to reduce cravings or handle withdrawal symptoms.
The Recovery Village Atlanta Drug and Alcohol Rehab
Stockbridge residents have access to our nearest facility, The Recovery Village Atlanta Drug and Alcohol Rehab. This comprehensive treatment center might be a viable option.
Features for treating alcohol addiction at the facility include:
Individual and group therapy
State-of-the-art facilities
A compassionate, highly-trained staff
Medication-assisted treatment
Outpatient programs
Holistic therapy options
Availability of Support Groups
In addition to professional medical treatment, Stockbridge patients can also participate in local support groups. These groups provide a space for people to share their experiences and challenges, as well as find communal support to aid in their recovery journey.
Conclusion
The road to overcoming alcohol addiction might not be easy, but with these resources available in Stockbridge, GA, recovery can become a reality. Remember, reaching out for help is the first major step toward a healthier, addiction-free life.
The Opioid Epidemic in Stockbridge, Georgia
In recent years, the city of Stockbridge, Georgia, has been significantly affected by the nationwide opioid crisis. The crisis, which has severely impacted many communities across the United States, is marked by an alarming increase in addiction to prescription painkillers and heroin.
In Stockbridge and throughout Henry County, there has been a significant rise in opioid addiction and related fatalities. This has prompted local and state authorities to take action – implementing various programs to help combat this crisis.
Government Resources for the Opioid Epidemic
The state of Georgia has launched several initiatives to counteract the opioid crisis. The Georgia Department of Public Health has instituted the Georgia Prescription Drug Abuse Prevention Initiative. This initiative is designed to reduce prescription opioid abuse and protect communities from the risks involved.
Additionally, the United States Department of Health & Human Services provides a comprehensive resource for combating addiction through its Opioid Crisis webpage.
Ending Note
With the right help and resources, recovery from opioid addiction is achievable. It's vital that anyone struggling with addiction in Stockbridge, and indeed anywhere, knows they're not alone and help is available.
We genuinely understand the trials and tribulations that come with substance abuse and addiction. But it is important to remember there is always hope. Hope for a brighter, healthier future free from the chains of addiction. No matter where you are in your journey, or even if you've yet to begin, we in Stockbridge, GA, are standing by, prepared to help guide you on the path toward lasting recovery.
Change is possible, and we are here to help facilitate that. Our dedicated team of Recovery Advocates is available to provide support, answer any queries, and guide you or your loved ones through the recovery process. At our facility, you're not just another number; you are part of our community—a community focused on helping each other to heal and grow.
Please do not hesitate to reach out. We urge you to take that first step and make the bravest call of your life. With the right resources and supportive surroundings, we fully believe that lasting recovery is within anyone's reach.
Contact Information
Our closest facility is located at 11725 Pointe Pl, Roswell, GA 30076. You can reach us via phone at (470) 990-9483.
For more information regarding our programs and what we offer, please visit our website at www.recoveryatlanta.com.
Start Your Recovery Today
Our Recovery Advocates are standing by to walk you through your treatment options and help you get your life back.