Best Drug & Alcohol Substance Abuse Centers in Rome, GA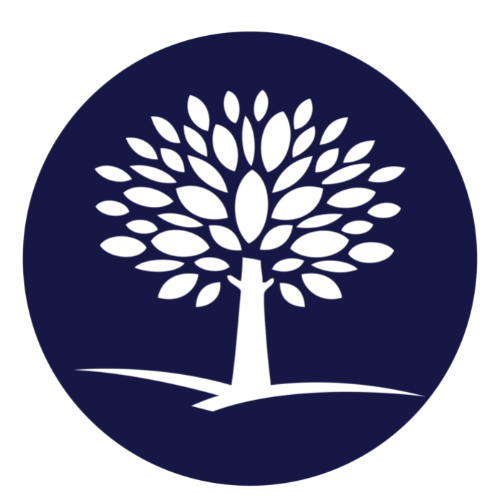 Last Updated: August 28, 2023
Editorial Policy | Research Policy
Substance Abuse Resources in Rome, Georgia
In Rome, Georgia, substance abuse has become a significant concern. According to the Georgia Department of Health, there has been a notable increase in drug overdose deaths over the past decade, many of which are attributable to opioid and prescription medication misuse. Furthermore, it's not just adults who are affected. Substance use disorders are increasingly being reported among teenagers and young adults as well. It's imperative that residents have access to reliable substance abuse resources to combat this growing problem in our community.
Local Support Groups
Connecting with others who are also in recovery can be a significant source of support. Groups like Alcoholics Anonymous and Narcotics Anonymous offer regular meetings in Rome and surrounding areas.
Our goal is to provide Rome's residents with the resources they need to access help and start the journey toward recovery. If you or a loved one is struggling with substance abuse, don't hesitate to reach out for help. It's never too late to make a change.
About Rome, GA
Located in the heart of the Southern United States, Rome, GA, is a city filled with a historic charm and distinct modern vibes. Rich in history and culture, the city reflects a sparse blend of the old and new, making it intriguingly diverse and unique.
Rome is home to approximately 36,000 people, cohabiting harmoniously in its historic neighborhoods and modern apartments. Its location at the confluence of three rivers makes it an attractive spot for nature lovers, while the vibrant downtown area appeals to those looking for an urban lifestyle. The community's strength lies in its diversity and spirited communal bonds.
However, like many urban communities, Rome has been battling substance abuse among its residents for some years now. An increasing number of cases involving alcohol and drug addiction have been a significant concern for local health authorities and law enforcement agencies. The effects of these problems have brought about challenges in ensuring community health, safety, and wellness.
Rome's community leaders, healthcare providers, and citizens are collectively working towards finding solutions to these challenges. Various initiatives targeting substance abuse prevention, treatment, and rehabilitation have been set up, aiming to create a safe and healthy environment for everyone. Despite these problems, the spirit of Rome, GA, remains resilient, demonstrating its commitment to rise above challenges and enhance communal well-being.
Our Closest Facility
The Recovery Village Atlanta Drug and Alcohol Rehab
If you're based in Rome, GA, and are seeking help for substance use and co-occurring mental health disorders, our closest facility to you is The Recovery Village Atlanta Drug and Alcohol Rehab. Located at 11725 Pointe Pl, Roswell, GA, 30076, this facility is committed to providing comprehensive recovery services.
With a dedicated team of professionals, we provide individualized care plans to suit specific patient needs. Our multidisciplinary approach covers a vast range of services, from detoxification and residential treatment to outpatient programs and aftercare. We ensure consistent support for patients in their recovery journey.
Overview of Rehab Programs for Treating Substance Abuse Near Rome GA
Substance abuse is a pressing concern affecting individuals and families all across the United States, including Rome, GA. Discovering viable treatment solutions is critical to breaking the cycle of addiction. At The Recovery Village Atlanta Drug and Alcohol Rehab, we provide comprehensive, personalized treatment programs crafted to address the unique needs and circumstances of each patient.
We stand out with our wide array of treatment programs, advanced facilities, and a dedicated team of professionals committed to helping individuals regain control over their lives. Our aim is to offer a secure, supportive environment where patients can start their recovery journey and grow toward a healthier, substance-free future.
The Recovery Village Atlanta Drug and Alcohol Rehab Programs
Our facility offers various rehab programs, including detoxification, residential treatment, partial hospitalization, intensive outpatient programs, outpatient programs, and aftercare. These programs range from intensive, round-the-clock care to flexible outpatient services, all of which prioritize the physical and mental health of our patients.
We understand the toll that substance abuse can take, and that's why we ensure that our programs go beyond coping mechanisms and withdrawal symptom management. We focus on holistic healing and the root causes of addiction so our patients can achieve lasting sobriety.
Contact Us
The Recovery Village Atlanta Drug and Alcohol Rehab is situated at 11725 Pointe Pl, Roswell, GA 30076. If you or a loved one is struggling with substance abuse, we're here to help. Reach out to us at (470) 990-9483. For more information about our programs and services, visit our website at www.recoveryatlanta.com.
Start your journey toward recovery today. Remember, it's never too late to seek help, and we're always here to support you every step of the way.
Common Co-Occurring Disorders in Rome, GA
Co-occurring disorders, also known as dual diagnosis, refer to a condition where a person is diagnosed with both mental health disorders and substance abuse disorders. In Rome, GA, there are several common types of co-occurring disorders seen in the community.
Depression and Alcoholism: This is one of the most common co-occurring disorders in Rome. Many people turn to alcohol as a means of self-medicating their depressive symptoms, leading to a vicious cycle where their alcohol addiction worsens their depression and vice versa. Early identification and treatment of both conditions are critical for effective recovery.
Anxiety Disorders and Drug Addiction: Anxiety disorders, such as generalized anxiety disorder and post-traumatic stress disorder, often co-occur with drug addiction. Individuals struggling with anxiety may use drugs to cope with their intense feelings of worry and fear. This often leads to drug dependence and addiction over time.
Bipolar Disorder and Substance Abuse: Bipolar Disorder often co-occurs with substance abuse. Due to the manic phases of bipolar disorder, individuals may use substances to either control their mania or to lift their mood during a depressive phase.
Early diagnosis and comprehensive treatment are key to helping individuals manage co-occurring disorders. It's vital to educate the community about these conditions and available resources in Rome, GA. By doing so, we can contribute to improving overall public health.
Recovery Resources in Rome GA
This is a comprehensive list of recovery resources available within Rome, GA. These services range from government-supported initiatives to state and local resources intended to assist those in need.
Government and State Resources
Georgia Department of Behavioral Health and Developmental Disabilities: https://dbhdd.georgia.gov/
 Substance Abuse and Mental Health Services Administration (SAMHSA): https://www.samhsa.gov/
 Georgia Crisis & Access Line: https://www.mygcal.com/
Local Resources
Rome Floyd County Commission on Children and Youth: http://romefloyd.com/
Rome Salvation Army: https://www.salvationarmygeorgia.org/rome/
Substance Abuse in Rome, GA: A Critical Snapshot
The city of Rome, a beautiful locale in the state of Georgia, is sadly not exempt from the problems of substance abuse. Several substances are commonly abused in the area, greatly impacting the lives of its residents. This article provides information about the most common substances of abuse in Rome, GA, also detailing relevant local and state statistics.
Alcohol
Alcohol stands high among the most commonly abused substances in Rome, as well as across the state of Georgia. In fact, according to the Centers for Disease Control (CDC), around 51% of adults in Georgia reported having consumed alcohol to some degree within the past 30 days.
Opioids
Opioids, including prescription painkillers and illicit drugs like heroin, are also major substances of abuse in Rome, GA. The Overdose Detection Mapping Application Program (ODMAP) estimates that the state of Georgia saw 1,641 deaths related to opioid overdose in 2018.
Marijuana
Marijuana is another substance often abused in Rome. Despite the increasing trend toward legalization in certain parts of the U.S., marijuana remains illegal for recreational use in Georgia. The Substance Abuse and Mental Health Services Administration (SAMHSA) notes that approximately 8.9% of Georgian adults used marijuana in 2017.
Methamphetamine
Methamphetamine is alarmingly prevalent in the state of Georgia. This highly addictive stimulant can cause devastating effects on health and lifestyle. In Rome, GA, it has been recognized as a significant problem, with multiple arrests made each year related to methamphetamine possession and distribution.
Addressing the problem of substance abuse in Rome and throughout Georgia is imperative. With a more profound understanding of these substances, the local community can better support efforts in prevention, treatment, and recovery.
Warning Signs of Substance Abuse
Substance abuse, whether it's alcohol or drugs, is a serious issue that can be damaging to both an individual's physical and mental health. It's crucial to know the warning signs to intervene early and seek help. Residents of Rome, GA, should stay vigilant for the following signs in friends, family members, or even themselves:
Behavioral Changes: This can include a shift in mood, marked by increased aggression or irritability, neglect of responsibilities at home, work, or school, or an unexplained need for money.
Physical Signs: Look for bloodshot eyes, changes in appetite or sleep patterns, sudden weight loss or gain, or deterioration of physical appearance and personal grooming habits.
Psychological Signs: Watch for signs of anxiety, fear, or paranoia for no apparent reason, lack of motivation, a change in personality or attitude, and unusual bouts of hyperactivity or agitation.
If substance abuse is suspected, it's important to approach the subject with care and understanding. You can find local resources for help at the SAMHSA's National Helpline, a free, confidential, 24/7, 365-day-a-year treatment referral and information service for individuals and families facing mental and/or substance use disorders.
Alcohol Addiction Treatments in Rome, GA
In Rome, GA, several alcohol addiction treatments are available to help those struggling with substance misuse on a path to recovery. Various approaches to treatment include inpatient rehab, outpatient plans, counseling, and holistic therapies. These methods aim to provide comprehensive care to promote lasting sobriety.
The Recovery Village at Roswell, GA
The closest treatment facility is The Recovery Village Atlanta Drug and Alcohol Rehab, which offers a full spectrum of care for substance misuse and co-occurring mental health disorders.
Located at 11725 Pointe Pl, Roswell, GA 30076, it is roughly an hour and a half drive from Rome, GA. The facility offers different levels of care tailored to the unique needs of each patient. These include inpatient services, outpatient programs, and aftercare planning. Treatment methods incorporate a mix of individual therapy, group therapy, recreational therapy, and medication-assisted treatment, if necessary.
Contact us today at (470) 990-9483 to discuss treatment options or get more information.
Inpatient Rehab
Inpatient programs typically cater to patients with severe addiction. We provide a safe and supportive environment for the patient to focus fully on their recovery. It involves residential living at the facility, usually for a period of 30 to 90 days, though longer stays can be arranged if necessary.
Outpatient Treatment
Outpatient treatment is ideal for those with less severe addictions or those who cannot take time off from their daily responsibilities. This allows the patient to live at home while participating in regularly scheduled treatment sessions at the facility.
Counseling and Therapy
Counseling and therapy form an integral component of the recovery process. This can include individual or group therapy, cognitive-behavioral therapy (CBT), and other types of counseling aimed at identifying root causes and teaching coping mechanisms.
Aftercare and Holistic Therapies
An aftercare plan is crucial to maintaining long-term sobriety. This can include access to local support groups, continued therapy, or regular check-ins with a counselor. Holistic therapies such as yoga, meditation, art therapy, and music therapy may be included in the recovery journey to promote overall wellness.
Choosing the right treatment can be a complex decision. Professional guidance can greatly aid individuals in choosing the most effective path toward recovery.
The Opioid Epidemic in Rome, GA, and Available Treatment Options
The opioid epidemic has been a growing concern nationwide, with Rome, Georgia, not being an exception. An increasing number of individuals are succumbing to the harmful effects of opioid abuse, highlighting the urgent need for intervention.
The Scale of the Problem
Local agencies report a sharp rise in illicit opioid use and overdose-related incidents. According to data from Floyd County, the region where Rome is located, and the Centers for Disease Control and Prevention (CDC), opioid-related deaths have tripled over the last two decades.
Addiction Treatment Options in Rome, GA
Thankfully, Rome offers several resources for those affected by the opioid epidemic. These include residential treatment, outpatient programs, medication-assisted therapy, support groups, and counseling services.
Residential Treatment: Facilities like Willowbrooke at Floyd provide comprehensive inpatient care for those battling opioid addiction.
Outpatient Programs: Highland Rivers Health offers a wide array of outpatient services, including individual, group, and family therapy options.
Medication-Assisted Therapy: The Substance Abuse and Mental Health Services Administration (SAMHSA) lists approved providers offering opioid treatment programs using medications such as methadone and buprenorphine.
Support Groups and Counseling: Groups like Narcotics Anonymous provide peer support, while several local therapists and counseling centers offer professional services.
Federal and state-level government resources are also available. The HHS Opioid Initiative aims to enhance access to treatment and provide recovery services.
If you or someone you know is in need of help, call the SAMHSA's National Helpline at 1-800-662-HELP for 24-hour, free, and confidential information and treatment referral.
Conclusion
While the opioid crisis continues to affect lives in Rome, GA, access to comprehensive addiction treatment options provides hope. These resources, combined with the support from local and national initiatives, are a testament to the continued fight against this public health concern.
We Believe in Lasting Recovery
Here at Recovery Atlanta, we're committed to offering tangible hope for lasting recovery to the residents of Rome, GA. We firmly believe that recovery is not a destination but a journey, and we're here, ready to walk alongside you.
Don't hesitate to reach out. Speaking to one of our Recovery Advocates can be a significant first step in your journey to lasting recovery. Our Revelation Advocates are standing by and are ready to assist individuals in the Rome, GA, area. Let us help you find that lasting recovery you need and deserve.
Start Your Recovery Today
Our Recovery Advocates are standing by to walk you through your treatment options and help you get your life back.