How to Stage a Drug and Alcohol Addiction Intervention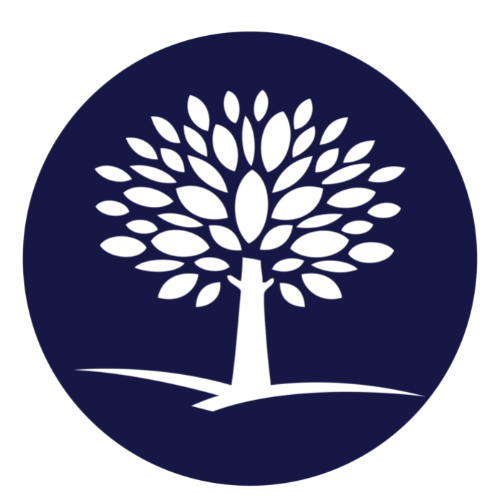 Last Updated: August 9, 2023
Editorial Policy | Research Policy
Interventions can help people come to terms with their addiction. However, professional treatment and ongoing support are typically necessary for achieving lasting recovery.
Drug and alcohol addiction affects more than just those who struggle with substance abuse; it also impacts their friends, family members and loved ones. Sometimes, when the addictive behaviors become too much, these individuals will stage an intervention to break through to the person with addiction.
Interventions have some benefits, but there may be better ways to approach your loved one about their addiction. Learning more about interventions and what approach will work best can help you get your loved one the assistance they need.
Are Interventions Effective?
Medical professionals have differing opinions on whether interventions are effective, and there have been few studies done on the efficacy of interventions. However, this does not mean that interventions aren't helpful for many people. For many individuals, an intervention may be the only option left for getting a loved one the help they need.
Interventions that are handled with love and support from friends and family may be a more effective way of trying to convince someone to get treatment for their addiction. A study found that being supportive and encouraging was more helpful for getting someone into treatment than harsher intervention styles.
When Is a Drug or Alcohol Intervention Necessary?
If you notice that someone you care about is engaging in dangerous and chronic substance abuse behaviors, it may be time to stage an intervention. This person may be trying to hide their addictive behaviors or the consequences of these actions, and they may be refusing help. Some signs of addiction and abuse that can make an intervention necessary include:
Risky or dangerous behavior
Withdrawal from friends or family
Poor performance at work or school
Changes in appetite, weight or mood
Sudden outbursts
New onset of depression or anxiety
Hiding drug or alcohol use
How To Stage An Addiction Intervention
An intervention can come about when friends or family members feel that a loved one's addictive behaviors have reached the point where professional help is needed. Interventions can happen anywhere, but they are usually most effective when the person cannot easily leave or avoid the conversation.
Family members and friends will typically decide on a specific time and place to hold the intervention. Sometimes, these individuals will hire a professional interventionist who can help plan and execute the intervention. Interventions are typically a surprise to the person it is for; however, experts now recommend letting the person know that you want them to speak with someone about their behaviors.
During the intervention, those who are involved will tell the person how their behaviors have impacted others and explain why they think they should get help. The goal is to encourage the person to get help; in a traditional intervention, the person is offered no choice other than to get help. Many times, the options will be to go to treatment or face another consequence, such as losing their job, home or family. They may even face possible jail time, depending on the situation.
Types of Addiction Intervention
There are a few different types of addiction intervention that can be used. A medical professional or intervention specialist can help you determine which method might be most effective for your situation.
ARISE Method
ARISE stands for A Relational Intervention Sequence for Engagement. This type of intervention encourages the person with addiction to be included in the intervention from the start. The person's family comes to them with respect and love and uses their support to encourage them to get help.
CRAFT Model
CRAFT stands for Community Reinforcement and Family Training, and it focuses on the family of someone with an addiction. CRAFT works by engaging and supporting the family so they can help their family member who is abusing substances.
Family Systemic Model
The Family Systemic Model is built on the fact that family is a vital part of how someone socializes and receives support, so family involvement in addiction recovery is important. Families are also subject to the emotional and physical impact of addiction if they are unable to cope with an addicted loved one's behaviors. Family systemic interventions allow for the entire family to heal as a unit and learn to communicate in healthy ways, develop effective coping mechanisms and create boundaries.
Johnson Model
The Johnson Model is what most people imagine when they think of a typical intervention. This method has the family — potentially with an interventionist — confront the addicted person without the person's knowledge of the meeting. The Johnson Model is a pre-planned intervention where the only focus is to discuss the person's negative behaviors and convince the person that treatment is their best option.
Who Should Participate in the Intervention?
Typically, an intervention will include family members, close friends or those who are most affected by someone's addictive behaviors. The people involved in an intervention should also be ones who are supportive of the addicted individual and will help them find treatment. They should not berate or yell at the addicted person.

An interventionist can also be a beneficial part of an intervention. An interventionist is a licensed mental health professional who can help the family who is staging the intervention come up with a plan. A therapist may also be involved in an intervention.
How Much Do Drug and Alcohol Interventions Cost?
The cost of an intervention will depend on a few factors. An interventionist will have a fee that can vary depending on the location and level of experience they have. Gathering other members for an intervention, such as a therapist, may also have a cost.

It could be helpful to also consider the cost of an intervention versus other types of treatment options, such as support groups or residential treatment. Professional treatment services are often a more effective way to invest in the long-term recovery of an addicted loved one.
What To Do When an Intervention Doesn't Work
At this point, traditional interventions such as the Johnson Model do not have an overwhelming amount of data that supports their effectiveness in addiction recovery. Depending on the individual, an intervention may not be the right way to approach a person about treatment. In some cases, a person can also be too far into their addiction to even listen to friends or family in an intervention.
If someone is not ready for an intervention or does not agree to get the help their family thinks they need, a higher level of care may be necessary. Facilities such as The Recovery Village Atlanta have many levels of care, each provided by licensed medical professionals who can help families and their addicted loved ones.
Drug and Alcohol Intervention Support in Atlanta, GA
If someone you care about is suffering from addiction, The Recovery Village Atlanta can help you make a plan for an intervention and follow-up treatment. We offer a full continuum of care that includes medical detox, residential treatment, aftercare and family programs. Contact the admissions team at The Recovery Village Atlanta today to learn more about intervention assistance and treatment options that can work well for you and your loved one.
Questions?
Our Recovery Advocates are ready to answer your questions about addiction treatment and help you start your recovery.