Vicodin Addiction Treatment Center in Atlanta, GA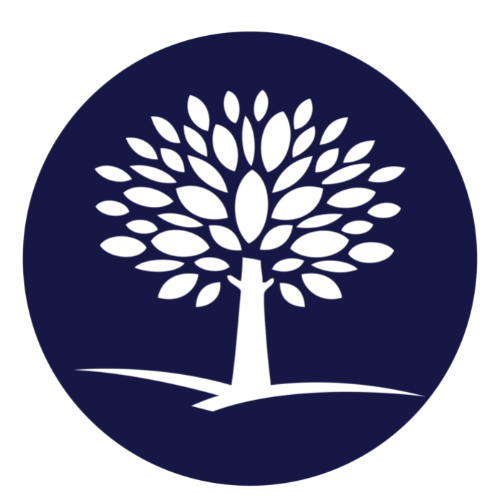 Last Updated: November 1, 2023
Editorial Policy | Research Policy
Vicodin is a prescription drug that combines acetaminophen and hydrocodone. Hydrocodone is an opioid pain reliever, and acetaminophen is a pain reliever available over the counter in brand-name medications like Tylenol. Among pain medications, hydrocodone is one of the most prescribed and misused.
Understanding Vicodin Addiction
Vicodin is part of the opioid class of drugs. Other opioids include heroin, fentanyl and other prescription pain relievers such as oxycodone, morphine and others. Opioids are chemically related and interact with opioid receptors found on nerve cells in the brain and body. In addition to pain relief, Vicodin and other opioids produce euphoria and can activate areas of the brain that play a role in pleasure and reward. Activating the brain's reward pathways can contribute to the compulsive, out-of-control use of opioids.
Signs of Vicodin Addiction
Vicodin addiction is a substance use disorder characterized by solid cravings to keep using Vicodin, regardless of the consequences.
Physical signs of Vicodin misuse or addiction can include:
Changes in appearance
Decreased breathing rate
Drowsiness
Weight gain or loss
Flu-like symptoms
Loss or increase in appetite
Small pupils
Hiding arms or wearing clothing that covers all of the body, even when the weather doesn't call for it
Behavioral signs of Vicodin addiction can include:
Changes in personality or attitude
Avoiding friends and family
Declining performance at school or work
Moodiness, irritability, or nervousness
Secretive behavior
Some of the symptoms used to diagnose Vicodin addiction include:
Opioids like Vicodin are taken for longer than intended or in larger amounts
Unsuccessful or persistent efforts to control Vicodin use
Spending a lot of time getting, using or recovering from the effects of Vicodin
Cravings, which are a strong desire to use Vicodin or other opioids
Continuing to use Vicodin, despite related relationship or social issues
Giving up an important job or social or recreational activities
Using opioids when it's dangerous
Continuing to use Vicodin even when known physical or psychological problems stem from its use
Developing a tolerance and needing higher amounts of Vicodin to achieve the desired effects
Withdrawal symptoms when cutting back or stopping Vicodin
Long-term Effects of Vicodin Abuse
Along with potential addiction and physical dependence, long-term effects of Vicodin abuse can include:
Decreased levels of testosterone in men and hormonal deficiency
Sexual dysfunction
Increased risk of osteoporosis
Reduced immune function and higher risk of infections
Risk of lung dysfunction
Potential heart-related complications
Bowel dysfunction
Risk of unintentional overdose and accidental death
Treatment for Vicodin Addiction in Atlanta
While Vicodin addiction is complex and can be life-threatening if untreated, treatment options are available. At The Recovery Village Atlanta, we offer an evidence-based continuum of care personalized to each person. We also treat co-occurring mental health disorders.
Patients often begin their treatment and recovery journey in medical detox at The Recovery Village Atlanta. Under medical supervision, patients go through Vicodin withdrawal and withdrawal from any other substances they may be dependent on. Our medical team helps keep the person safe and can reduce complications and uncomfortable side effects.
Residential rehab at The Recovery Village Atlanta includes staying onsite at our facility for intensive treatment. Residential rehab includes around-the-clock medical support and a combination of individual, group and recreational therapies.
Aftercare planning begins as soon as patients start their treatment program at The Recovery Village Atlanta. Aftercare planning includes relapse prevention, discharge instructions, follow-up appointments and referrals to local resources like 12-step programs.
Our Philosophy
At The Recovery Village Atlanta, we understand that addiction is a chronic disease and mental health disorder. Each patient receives holistic treatment, addressing addiction's mental, physical and emotional symptoms. Our treatment approach examines the root causes of addiction for a full healing experience.
Our Facility
The Recovery Village Atlanta is in historic Roswell, an Atlanta suburb conveniently located just 25 miles north of downtown Atlanta. Our treatment is compassionate and evidence-based. Along with a continuum of care, we offer a range of amenities that promote building healthy habits to last a lifetime. Amenities include a fitness facility, sports courts, yoga, and entertainment lounges.
Our board-certified medical director leads our facility, and our team of experts includes licensed physicians, mental health counselors, behavioral health professionals, registered nurses and social workers.
Let Us Help You Today
We're here and available to answer questions about treatment or help you take the next step. Contact us today.
Sources
NIH National Library of Medicine. "Hydrocodone.">Hydrocodone." MedlinePlus, January 15, 2021. Accessed October 3, 2022.
NIH National Institute on Drug Abuse. "Opioids">Opioids." Accessed October 3, 2022.
Habibi, Manuchehr and Peggy, Kim Y. "Hydrocodone and Acetaminophen">." NIH National Library of Medicine, May 2, 022. Accessed October 3, 2022.
Kosten, Thomas R. MD and George, Tony P MD. "The Neurobiology of Opioid Dependence: I[…]or Treatment." Addiction Science & Clinical Practice, July 2002. Accessed October 3, 2022.
NIH National Library of Medicine. "Opioid addiction">." MedlinePlus, November 1, 2017. Accessed October 3, 2022.
Centers for Disease Control and Prevention (CDC). "Module 5: Assessing and Addressing Opioi[…]sorder (OUD)." Accessed October 3, 2022.
NIH National Institute on Drug Abuse. "Prescription Opioids DrugFacts"><s[…]an[…]ids DrugFacts." June 2021. Accessed October 3, 2022.
Kotlinska-Lemieszek, Aleksandra, et al. "Less Well-Known Consequences of the Long[…]rature Review." Dovepress, December 7, 2021. Accessed October 3, 2022.