Aetna Rehab & Addiction Treatment Coverage in Georgia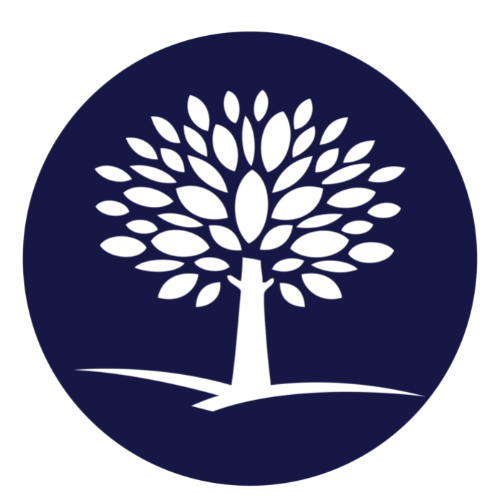 Last Updated: August 9, 2023
Editorial Policy | Research Policy
Aetna insurance will often cover some or all addiction treatment costs and is in-network with The Recovery Village Atlanta.
When someone needs addiction treatment, it's considered life-saving medical care. With that in mind and because of legislation like the Affordable Care Act, insurers must often provide rehab and mental health care coverage. We detail what to know about Aetna rehab coverage for addiction treatment.
Aetna Provider Overview
Aetna is a company founded in 1850, and since then, it's grown to become the country's third-largest provider of health insurance. CVS acquired the company in 2018, expanding treatment options within the retail stores if insured through Aetna. Aetna rehab coverage lowers what you pay out-of-pocket to receive addiction treatment, and coverage is often available across different settings.
Aetna Plans and Coverage Levels
Plan differences depend on a policyholder's state and their specific coverage choice. There are usually two types of Aetna plans available and three tiers.
Health maintenance organization plan or an HMO: This plan offers lower premiums, deductibles and set copays. If you have an Aetna HMO plan, you must see in-network providers and get referrals from your primary care provider for specialty care.
Preferred provider organization or PPO: This plan has higher premiums but lower copays and coinsurance. You can see a specialist or go out-of-network for care without a referral.
There are three tiers of PPO plans available from Aetna, including:
Bronze: These plans offer lower premiums but the highest deductible and out-of-pocket expenses. With a bronze PPO plan, Aetna will cover around 70% of your care costs once you meet your deductible.
Silver: A silver plan has higher premiums and lower deductibles, and you'll spend less out-of-pocket than if you have a bronze plan. With a silver plan, you can anticipate Aetna will cover around 80% of your care costs once you meet your deductible.
Gold: These plans have the highest premiums and the lowest deductibles and out-of-pocket expenses. Once you meet your deductible, Aetna will cover around 90% of the care costs.
Medicaid, government-funded insurance, is for people with disabilities, certain health needs or who meet income requirements. Aetna offers nationwide Medicaid plans in many states and Medicare plans for people 65 and older or with certain disabilities.
Does Aetna Insurance Cover Drug and Alcohol Rehab?
Aetna generally helps with some of the expenses for drug and alcohol rehab. The amount they'll cover depends on your specific plan, your state, and your health requirements. Before providing coverage for rehab costs, Aetna may ask for more information about the severity of your addiction and the medical necessity for treatment. They might use the American Society of Addiction Medicine criteria to diagnose your substance use disorder and determine the appropriate care you can receive. Thanks to the Affordable Care Act, rehab is considered an essential health benefit, but you might need prior authorization for approval.
Does Aetna Cover Mental Health Services?
Like addiction treatment, the Affordable Care Act requires insurance companies to cover behavioral and mental health care as an essential benefit. Addiction and mental health conditions tend to co-occur, and treating both is the best approach for long-term recovery. Aetna's rehab coverage may include a wide range of mental health services, including talk and behavioral therapy like cognitive behavioral therapy (CBT) and dialectical behavioral therapy (DBT).
Aetna and Medication-Assisted Treatment
While most addiction treatment programs are based on behavioral therapy and counseling, many patients also benefit from medication-assisted treatment (MAT). MAT integrates FDA-approved medicines into a treatment plan, helping to reduce cravings and withdrawal symptoms. The specifics of your plan with Aetna will determine the medication covered, but drugs like Suboxone may be included. Suboxone combines buprenorphine and naloxone to help treat opioid use disorder. Most of these medicines will likely be covered under your pharmacy plan with Aetna.
Aetna Treatment Duration
One of the principles of effective treatment outlined by research is that you have to stay in a program for an adequate amount of time. Although everyone is different, you might spend 30, 60 or 90 days in an inpatient facility. The total stay at The Recovery Village Atlanta is about 40–72 days and may include:
Medical detox
Residential rehab
Partial hospitalization program (PHP)
Intensive outpatient program (IOP)
The length of treatment that Aetna will cover depends on your recovery plan, the setting you're receiving treatment and other personal factors. You can contact Aetna directly to learn more about the treatment length that your plan will cover. You can also work with a Recovery Advocate who can verify your insurance coverage and your out-of-pocket requirements.
Georgia Rehab That Accepts Aetna
The Recovery Village Atlanta is a leading addiction treatment and mental health care facility. Our evidence-based treatment plans are individualized and based on each person's unique needs. We accept Aetna insurance for addiction treatment and encourage you to take the next steps by contacting an Aetna representative or a Recovery Advocate at our center. You can also complete our insurance verification form to instantly check your benefits.
The costs shouldn't be a barrier to receiving care that will help you or your loved one achieve recovery. Reach out to our team at The Recovery Village Atlanta to learn more.
Start Your Recovery Today
Our Recovery Advocates are standing by to walk you through your treatment options and help you get your life back.