Humana Drug & Alcohol Rehab Coverage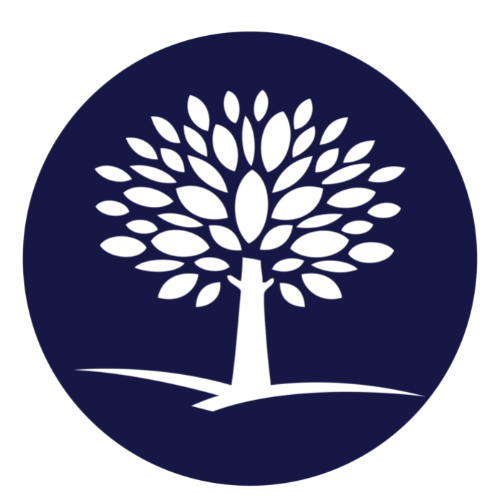 By The Recovery Village Atlanta
Editor Abby Doty
Last Updated: August 28, 2023
Editorial Policy | Research Policy
Humana is one of the country's largest insurers and covers many residential and outpatient addiction treatment services. The specifics of this coverage vary depending on your plan.
When you go to a treatment program for addiction, you don't necessarily have to pay for it out of pocket, or at least not completely. If you have insurance, your policy may cover a substantial amount of your rehab costs. Humana is one such insurer that provides addiction treatment coverage in many circumstances. Your plan will significantly impact what's covered and your out-of-pocket responsibilities.
Humana Provider Overview
Humana provides health insurance to more than 16 million people. They offer a variety of plans, including not just standard health insurance but dental and vision insurance, prescription drug coverage and group plans provided by employers.
Humana Plans and Coverage Levels
Most Humana insurance plans are either a preferred provider organization (PPO) or a health maintenance organization (HMO). A PPO plan offers more flexibility than Humana HMO plans, so you can go for care without getting a referral, regardless of whether you're in or out of the network. HMOs require you to have a particular primary care physician and only seek providers in network. Humana covers military members with their Humana Military program, and they administer TRICARE programs for the Department of Defense.
How To Check Your Humana Insurance Benefits
There are a few different ways to learn more about your benefits through your Humana plan. First, you can look at your insurance card and call the number on the back to speak with Humana directly. You can also log in to the Humana member website and find details on your policy's coverage. Another option is to speak with a Recovery Advocate from our treatment center or to use our simple, streamlined insurance verification tool.
Does Humana Cover Drug and Alcohol Rehab?
The costs of treatment for addiction can be a big concern and a barrier to treatment for many people. Most Humana plans cover the costs of addiction treatment, at least partially. Any Humana plan with behavioral health benefits should cover rehab for drugs or alcohol; your out-of-pocket responsibilities will depend on your plan. Medicaid and Medicare Humana plans will cover addiction treatment up to a certain level as defined by your plan. The Affordable Care Act requires insurers to provide some coverage for medically-necessary addiction treatment.
Does Humana Cover Residential Rehab?
Residential rehab is often an important part of a person's treatment plan when dealing with addiction. Residential rehab is residential, so you live on site for a period of time. Often, Humana will require someone seeking coverage for residential rehab to be referred to a treatment facility first. Humana will mostly cover in-network rehab facilities, but you must pay your copay and anything else your plan lists as not being covered or out-of-pocket. For example, you may have to meet your yearly deductible before Humana will cover addiction treatment.
Does Humana Cover Outpatient Care?
Outpatient treatment will likely be covered similarly to residential treatment if you have Humana. Broadly, Humana usually covers outpatient rehab, but your amount of coverage depends on your plan. You may need to work with an out-of-network outpatient center to have coverage.
Does Humana Cover Mental Health Services?
Just as the Affordable Care Act required insurers to cover addiction treatment as an essential health benefit, the same applies to behavioral and mental health services. You might receive mental health services for a co-occurring disorder during an residential rehab stay or continue therapy and counseling after residential rehab. Your Humana plan may cover many particular types of mental health services, including talk therapies like cognitive behavioral therapy and dialectical behavioral therapy.
Humana and Medication-Assisted Treatment (MAT)
Medication-assisted treatment is a well-researched approach to treating addiction. Medicines are approved for use along with behavioral therapies and other comprehensive approaches to treating addiction. These medicines for opioid and alcohol use disorders can reduce cravings and withdrawal symptoms, making it more likely a person will complete their rehab program. Humana often covers MAT as part of your prescription drug plan benefits.
Humana Length of Treatment
The amount of time you receive treatment on an residential basis is typically 30, 60 or 90 days, although everyone's treatment plan is unique. Humana may cover your entire duration of treatment or part of it, based on medical necessity and your plan. If a portion of an residential stay is not covered by insurance, The Recovery Village Atlanta has flexible payment options.
Humana In-Network Coverage in Georgia
If you're seeking a rehab center that's in-network with Humana, we encourage you to contact our Recovery Advocates at The Recovery Village Atlanta. We can help verify your insurance coverage and prepare you for the next step. You can also use our insurance verification tool.
Recovery is accessible to you. Talk to our Recovery Advocates to take your next step.
Start Your Recovery Today
Our Recovery Advocates are standing by to walk you through your treatment options and help you get your life back.