Alcohol & Drug Abuse Resources in Stone Mountain, GA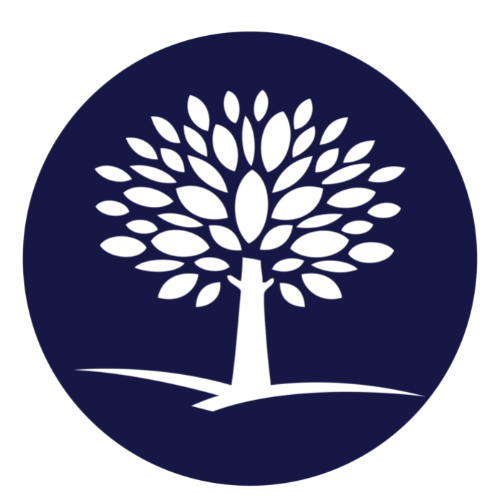 Last Updated: August 28, 2023
Editorial Policy | Research Policy
Substance Abuse Resources in Stone Mountain, Georgia
In the picturesque town of Stone Mountain, Georgia, substance abuse has proven to be a substantial challenge as it is elsewhere in the state. Like many parts of the country, Georgia has grappled with an opioid crisis, and prescription and illegal opioids remain significant issues. According to the Georgia Department of Public Health, in 2018 alone, there were 1,043 opioid-involved overdose deaths in Georgia. This troubling statistic reflects that substance abuse is a critical issue needing immediate attention in Stone Mountain and the broader area—furthermore, alcohol abuse factors as another prominent substance abuse problem within the community. Fortunately, Stone Mountain, GA, has numerous resources dedicated to assisting those struggling with substance use disorders. Among these are a variety of treatment centers providing both outpatient and inpatient services, including counseling, medical treatment, and support groups. Residents have multiple options to help navigate the road to recovery.
A Glimpse of Stone Mountain, Georgia
Stone Mountain, Georgia, is a picturesque city in the eastern part of DeKalb County. Named after the world's largest exposed granite monolith, the city showcases a dynamic blend of Southern charm, picturesque landscapes, and intriguing history. Its eponymous landmark, Stone Mountain, features a carved bas-relief depicting three figures of the Confederate States of America, making it a unique combination of natural beauty and historical significance.
As per the United States Census Bureau, the city has an estimated population of around 6,300, providing a tight-knit community vibe. The residents represent a diverse mix of nationalities, fostering a unique cultural blend. Despite its small size, Stone Mountain offers an array of activities, from outdoor adventures at Stone Mountain Park to cultural experiences at the Art Station.
However, similar to many other areas within the United States, Stone Mountain, GA, faces the challenge of substance abuse. The issue impacts both the individual stricken and the community at large. Georgia's ongoing opioid crisis has not spared Stone Mountain, with opioid abuse rates remaining a significant concern for the city and the wider region.
Addressing substance abuse is a priority for Stone Mountain's local Government, which work in coalition with hospitals, non-profits, and grassroots organizations. A variety of resources, such as Georgia's Department of Behavioral Health and Developmental Disabilities, are available to provide support to affected individuals and their families, striving towards creating a healthier, vibrant community.
Our Closest Facility
We are pleased to introduce our closest facility for the residents of Stone Mountain, GA: The Recovery Village Atlanta Drug and Alcohol Rehab. Our facility is strategically situated to provide easy access and convenience to those seeking help for substance use and co-occurring mental health disorders.
At The Recovery Village, we recognize the unique needs of individuals coping with addiction and mental health disorders. Our comprehensive treatment plans are tailored to fit each individual's journey toward recovery, offering a range of options from medical detox, residential services, outpatient programs, and aftercare. We ensure that every patient receives top-quality and compassionate care, helping them to overcome their challenges and regain control over their life. Our team of experienced professionals and the supportive environment make us an excellent choice for those seeking help.
Overview of Rehab Programs for Treating Substance Abuse near Stone Mountain GA
The journey to recovery from substance abuse often begins with rehab programs designed to help individuals confront their addiction and transition toward healthy living. The Recovery Village Atlanta Drug and Alcohol Rehab offers comprehensive rehab programs to those dealing with substance abuse near Stone Mountain, GA. Focused on individual needs, these programs combine professional guidance, therapies, and ongoing support to help clients regain control of their lives.
The Recovery Village Atlanta Drug and Alcohol Rehab specializes in a range of addiction treatment services. Our facility is equipped to handle a variety of substance dependencies, providing tailored treatment programs that address the unique circumstances and recovery needs of each client. Key components of our recovery programs include detoxification, inpatient and outpatient rehab, aftercare planning, and continued recovery resources.
Common Co-occurring Disorders in Stone Mountain, GA
In the region of Stone Mountain, Georgia, several co-occurring disorders or dual diagnoses are quite common. A co-occurring disorder refers to the simultaneous presence of both mental health disorder and a substance use disorder. To effectively cope with these, understanding their common instances is crucial.
One common example of a co-occurring disorder in Stone Mountain is the combination of anxiety disorders and alcohol dependence. Individuals with such disorders may turn to alcohol as a means to self-medicate their symptoms of anxiety; however, this often exacerbates the condition and leads to a cycle of addiction.
Another common co-occurring disorder in this region is the combination of major depressive disorder and cocaine or other stimulant dependences. It's been observed that some individuals who experience symptoms of major depression may use stimulants to counteract their feelings of low energy or lack of interest.
Schizophrenia and nicotine dependency also commonly co-occur. Given the hallucinations, delusions, and other severe symptoms that come with schizophrenia, many persons with the disorder may use nicotine as a form of self-medication.
In conclusion, treatment for these co-occurring disorders in Stone Mountain, and more widely in Georgia, often involves integrated interventions that focus on both the mental health condition and the substance use disorder simultaneously. Increased community awareness and understanding are pivotal to improving outcomes for individuals dealing with these complex health challenges.
Recovery Resources in Stone Mountain, GA
For individuals in Stone Mountain, GA, a variety of state, and local government resources, including our facility, exist to help address and overcome substance use disorders. Here are some of these resources:
State and Local Government Resources
Substance Abuse in Stone Mountain, Georgia
The problem of substance abuse is a growing concern across the United States, with Stone Mountain, Georgia, being no exception. Common substances of abuse in this area include alcohol, opioids, and methamphetamines. According to recent data, the presence of substance abuse remains a significant issue affecting the health and socioeconomic fabric of the community. 
Alcohol is the most widely abused substance. In Georgia, approximately 22% of adults admitted to binge drinking on at least one occasion over the past month, based on findings from the National Alliance on Mental Illness (NAMI). This has led to an increased number of alcohol-related accidents and health issues. 
Opioids, including prescription painkillers and heroin, are also a significant concern. According to the General Assembly Georgia Joint Study Committee on Opioids, Georgia has some of the highest rates of opioid abuse in the country. The availability of opioids, both through legitimate and illicit channels, continues to fuel abuse and addiction, with dire consequences for families and the community at large. 
Methamphetamines use is on the rise in Georgia. The Drug Enforcement Administration's 2018 National Drug Threat Assessment report indicates an increase in methamphetamine-related incidents, indicating a growing use of this highly addictive substance.
The prevalence of substance abuse in Stone Mountain and across Georgia indicates an urgent need for increased awareness, preventive measures, and supportive services to help individuals and families affected by substance abuse. This would not only decrease the incidence of addiction but also lessen its burden on the healthcare system and the community.
Warning Signs of Substance Abuse
Substance abuse is a serious issue that impacts individuals and families in every community, including ours here in Stone Mountain, GA. Recognizing the signs of substance abuse can be key to getting help for yourself or a loved one. It's important to be alert for a variety of physical, psychological, and behavioral changes. Detailed are key warning signs to watch out for:
Physical Signs: Unexplained weight loss or gain, bloodshot eyes, dilated pupils, frequent nosebleeds, shakes or tremors, and slurred speech.
Psychological Signs: Unexplained mood swings, increased aggression, lack of motivation, appears fearful or anxiety for no reason, and regular bouts of hyperactivity or agitation.
Behavioral Signs: Changes in social activities, unexplained financial problems, secretive behavior, sudden change in relationships, friends, favorite hangouts, and hobbies.
If you notice these signs in yourself or someone you care about, it's crucial to seek help immediately. The Substance Abuse and Mental Health Services Administration provides resources and a national helpline at 1-800-662-HELP (4357).
Alcohol Addiction Treatments in Stone Mountain, GA
Located in the heart of Georgia, the city of Stone Mountain is no stranger to the nationwide struggle with alcohol addiction. However, it provides several treatments for those seeking help to overcome this disease.
Different Treatment Programs
The treatment for alcohol addiction typically includes three main approaches: outpatient programs, inpatient or residential programs, and medication-assisted treatment.
Outpatient Treatment Programs: Outpatient programs allow patients to continue living at home and maintaining their regular responsibilities as they undergo treatment. This option is often favored by those with less severe addiction or those who have already completed an inpatient program.
Inpatient Treatment Programs: Inpatient or residential treatment programs involve patients living in the facility as they undergo intensive therapy. This can often be the best choice for those with more severe addictions or for those who may not have a supportive environment at home.
Medication-Assisted Treatment (MAT)MAT combines medications with counseling and behavioral therapies to treat substance use disorders. It aims to provide a 'whole patient' approach to treatment.
The Recovery Village Atlanta Drug and Alcohol Rehab
Situated just a short drive away from Stone Mountain, The Recovery Village Atlanta Drug and Alcohol Rehab offers a range of addiction treatment services. This includes both inpatient and outpatient treatment options, detoxification and withdrawal management, therapy and counseling, as well as aftercare and alumni programs.
The Recovery Village Atlanta Drug and Alcohol Rehab is located at:11725 Pointe Pl,
Roswell, GA 30076
Reach out to us to discover how we can help you or your loved one embark on the road to recovery.
Remember, it's never too late to seek help. Recovery is within reach.
The Opioid Epidemic in Stone Mountain, GA, and Available Treatment Options
The opioid epidemic is a serious issue that's been impacting various parts of the country, including Stone Mountain, Georgia. This crisis involves a significant increase in the use of prescription and non-prescription opioid drugs. It consists of substance use disorders involving prescription pain relievers, heroin, and synthetic opioids like fentanyl, leading to fatal overdoses and a burden on public health and social and economic welfare.
To combat this growing epidemic, there are numerous addiction treatment options available in and around Stone Mountain. These include various Government and non-government initiatives aimed at providing much-needed help to those affected by opioid addiction.
Government Resources for the Opioid Epidemic
The U.S. Department of Health and Human Services (HHS) is one of the key government entities addressing the opioid crisis. They have a five-point strategy that involves better addiction prevention, treatment, and recovery services; better data; better pain management; better targeting of overdose-reversing drugs; and better research.
In Georgia, the Department of Behavioral Health and Developmental Disabilities (DBHDD) is responsible for providing treatment services to address opioid addiction. They offer a variety of services to support recovery, including crisis services, outpatient services, residential treatment, and medication-assisted treatment.
Fighting the opioid epidemic is a societal responsibility, and while the Government is taking affirmative steps, community involvement is crucial. Awareness and accessibility to these resources can play a significant role in supporting a family member, friend, or neighbor struggling with addiction.
Hope For Lasting Recovery In Stone Mountain, GA
At our dedicated recovery center, we firmly believe that lasting recovery isn't just possible; it's achievable for every individual who seeks it. In the heart of Roswell, GA, we provide customized, comprehensive treatment strategies that are specifically designed to help you or your loved one overcome challenges and build toward a hopeful future.
We urge residents of Stone Mountain, GA, and nearby communities to take the first step toward the path of recovery today. Remember, you are not alone, and there's always hope. We're here to provide compassionate, professional assistance that can help you transform your life.
Contact Us Today
A Recovery Advocate at our facility is standing by, ready to speak with you. Our team is passionately dedicated to helping individuals struggling with addiction, offering personalized guidance and resources to ensure the highest level of care and support.
For immediate assistance or to learn more about our services, kindly reach out to us at (470) 990-9483. You can also visit us at our convenient location:
Address: 11725 Pointe Pl, Roswell, GA 30076
For further information about our facility and services, please visit our website: www.recoveryatlanta.com.
Start Your Recovery Today
Our Recovery Advocates are standing by to walk you through your treatment options and help you get your life back.