Top Drug & Alcohol Rehab Treatment Resources in Macon, GA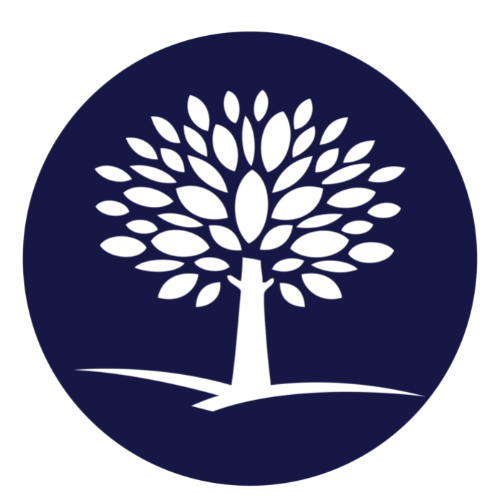 Last Updated: August 28, 2023
Editorial Policy | Research Policy
Substance Abuse Resources in Macon, Georgia
Background Statistics on Substance Use in Macon, GA
Located in the heart of Georgia, Macon has not been immune to the nationwide substance abuse crisis. In recent years, it has been reported that approximately 7.5% of Georgia residents struggle with substance abuse. This figure is reflected in Macon, where alcohol and drug-related incidents have risen significantly. Although a large number of residents suffer from these issues, help is available through a multitude of resources across the city and state. The professional treatment for substance addiction in Macon, GA, consists of both inpatient and outpatient services, tailored programs targeting adolescents, adults, and senior citizens, and comprehensive therapies aiming to address dual-diagnosis conditions. The need to address this issue proactively has never been more crucial, and understanding the prevalence and impact of substance use is the first step in combating this crisis.
About Macon, GA
Located in the heart of Georgia, Macon is a city rich with southern charm, history, and a vibrant cultural scene. Known for its antebellum architecture and the lush landscapes of Central City Park, it reflects the blend of old-world aesthetics with modern sensibilities. Throughout the city, you can find an engaging blend of art, music, and food scenes that beautifully encapsulate the energetic atmosphere of this southern enclave.
As per the United States Census Bureau, the population of Macon stands at around 153,000. The city exudes a neighborly vibe, where diversity is celebrated, and inclusivity is embraced. The Macon community is a close-knit one, where individuals from all walks of life come to enjoy its lively festivals, such as the International Cherry Blossom Festival, and rich history captured in museums like the Tubman Museum and The Allman Brothers Band Museum.
However, like many other cities, Macon is not without its challenges. The city has been grappling with issues related to substance abuse. Despite various initiatives and programs geared towards combating this issue, it continues to persist and affect the health and well-being of its residents. The spike in opioid usage and addiction sheds light on the severity of the issue. Community leaders, healthcare professionals, and support groups are committed to creating awareness and providing help to those in need. Organizations like River Edge Behavioral Health play an instrumental role in offering support and treatment to individuals and families struggling with substance abuse.
In conclusion, Macon, GA, is a city that celebrates its heritage and community spirit whilst proactively addressing the issues it faces, like substance abuse, fostering a supportive environment for all residents to feel safe and at home.
Our Closest Facility
The Recovery Village Atlanta Drug and Alcohol Rehab
Located conveniently for residents in Macon, GA, our facility serves as a respite for those combatting substance use and co-occurring mental health disorders. If you're seeking help in a safe and supportive environment, we are here to lend a helping hand.
Our expert team focuses on tailored treatments that target the root cause of addiction, going beyond the symptoms. We firmly believe in holistic improvement, and thus, we offer a broad spectrum of services- from mental health counseling to post-recovery support.
Recovery is a journey, and every journey begins with a single step. Let The Recovery Village Atlanta Drug and Alcohol Rehab be that first step towards a healthier, sober life.
Overview of Rehab Programs for Treating Substance Abuse near Macon, GA
The escalating impact of substance abuse and addiction necessitates effective, comprehensive, and individualized treatment programs. In the vicinity of Macon, GA, The Recovery Village Atlanta Drug and Alcohol Rehab stands out as an acclaimed facility offering a broad range of rehab programs.
The Recovery Village Atlanta Drug and Alcohol Rehab, situated at 11725 Pointe Pl, Roswell, GA 30076, is furnished with a highly trained and compassionate staff devoted to helping individuals recuperate from drug and alcohol addiction. Employing evidence-based methods, the facility offers diverse treatment options tailored to meet individual needs and ensure lasting recovery.
At The Recovery Village Atlanta Drug and Alcohol Rehab, treatment programs include medical detox, inpatient rehab, partial hospitalization program (PHP), intensive outpatient program (IOP), outpatient rehab, aftercare, and alumni programs. The facility adopts a holistic approach in its treatment programs, ensuring that its clients receive well-rounded care to address physical, mental, and emotional health.
For individuals considering rehab programs near Macon, GA, The Recovery Village Atlanta Drug and Alcohol Rehab sets the standard for addiction recovery with its commitment to comprehensive, empathetic care.
Common Co-Occurring Disorders in Macon, GA
In Macon, GA, as with many urban regions, there's a significant prevalence of co-occurring disorders among residents. These are situations where individuals have both a mental disorder and a substance use disorder. Understanding the common co-occurring disorders can greatly aid in treatment and management.
The most commonly observed co-occurring disorders within the Macon, GA, area include:
Substance Abuse and Anxiety Disorders: In many cases, individuals suffering from anxiety disorders misuse substances such as alcohol, opioids, or sedatives in an attempt to self-medicate their anxiety symptoms. Unfortunately, this often exacerbates anxiety disorder, creating a cycle of dependence and withdrawal.
Substance Abuse and Mood Disorders: Mood disorders, such as depression and bipolar disorder, commonly co-occur with substance abuse in Macon, GA. Similar to anxiety disorders, individuals with mood disorders may use substances in an attempt to mitigate mood swings and depressive symptoms, again leading to a cycle of substance dependence.
Substance Abuse and Schizophrenia: This is a particularly challenging co-occurring disorder to treat due to the complex nature of schizophrenia. Substance abuse can complicate treatment outcomes and increase the risk of relapse or worsened psychotic symptoms.
Alcohol Dependence and Post Traumatic Stress Disorder (PTSD): Many individuals suffering from PTSD turn to alcohol in an effort to numb their experiences. Unfortunately, this can often lead to alcohol dependence, aggravating PTSD symptoms and making treatment more complex.
If you or someone you know is dealing with a co-occurring disorder, it is imperative to seek help from professionals experienced in treating these conditions. Early detection and comprehensive, integrated treatment can significantly improve the likelihood of successful recovery.
Recovery Resources in Macon, GA
This comprehensive list is of state, local, and government resources available for those seeking recovery in Macon, GA, along with The Recovery Village Atlanta Drug and Alcohol Rehab, our closest facility. Use these resources to help you or your loved one on the path to recovery.
The Recovery Village Atlanta Drug and Alcohol Rehab
We provide comprehensive treatment services for those struggling with drug and alcohol addiction. Our facility is located at:
11725 Pointe Pl, Roswell, GA 30076.
Contact us at: (470) 990-9483.
Visit our website https://www.recoveryatlanta.com for more information.
State Resources
Georgia Department of Behavioral Health and Developmental Disabilities (DBHDD)
Local Resources
National Alliance on Mental Illness Georgia
Government Resources
Substance Abuse and Mental Health Services Administration
U.S. Department of Veterans Affairs
Common Substances of Abuse in Macon, Georgia
In Macon and throughout the wider state of Georgia, substance abuse remains a significant issue. A variety of substances are commonly abused, with the most prevalent including alcohol, prescription drugs, methamphetamines, cocaine, and a variety of opioids, including heroin and fentanyl. 
Alcohol is the most commonly abused substance in Georgia. According to the Substance Abuse and Mental Health Service Administration's national survey, in 2017, approximately 53% of Georgians reported drinking alcohol in the past month. P
Prescription drugs, particularly opioids, sedatives, and stimulants, are also abused at alarming rates in Macon. The Georgia Department of Public Health reports that prescription drug abuse is a significant issue, with approximately 541,000 Georgians misusing prescription drugs each year. 
Methamphetamines have emerged as another dangerous substance of choice for many Georgia residents. The Drug Enforcement Administration's Atlanta Division reports an increasing rate of meth usage in Georgia, including in Macon. 
Cocaine, though not as prevalently used as methamphetamines, is still a popular substance of abuse. The National Drug Intelligence Center reported that the use of cocaine is relatively common in Georgia's urban areas, including Macon.
Last but certainly not least is the rising abuse of various opioids. According to the Centers for Disease Control and Prevention, Georgia experienced a significant increase in overdose deaths due to synthetic opioids, mostly fentanyl, from 2013 to 2019. The death rate due to opioid overdoses in Georgia was higher than the national average, indicating significant opioid abuse.
These common substances of abuse continue to pose significant social and public health challenges in Macon and throughout Georgia, highlighting the important need for effective prevention, treatment, and recovery services.
Warning Signs of Substance Abuse for Macon, GA Residents
Substance abuse can have detrimental effects on the lives of individuals and their families. It's essential for residents of Macon, GA, to be aware of the signs of substance abuse to identify and address it early. Here are the signs to look for:
Behavioral Changes: Unexpected shifts in mood, attitude, or behavior can be an indication. This could involve aggression, irritability, or secrecy.
Changes in Social Circles: A sudden switch in friends or social spheres can also signal substance abuse.
Neglect of Responsibilities: Neglecting work, school, or family responsibilities, particularly when this was not a previous issue, can be a warning sign.
Financial Issues: Unexplained financial problems might be a symptom, too. They may frequently borrow money, have issues with their job, or even resort to stealing.
Physical Symptoms: Noticeable changes in weight, appearance (such as bloodshot eyes or poor hygiene), slurred speech, or coordination issues can indicate substance abuse.
If you notice any of these signs in yourself or a loved one, it may be time to seek help. This dedicated organization offers comprehensive, science-based mental health and substance abuse treatment services. Always remember, there is no shame in asking for help and taking the first steps toward recovery.
Comprehensive Alcohol Addiction Treatments in Macon, GA
For individuals and families living in Macon, GA, who are dealing with alcohol addiction, a variety of treatments are available that are designed to provide holistic healing and support. From medical detoxification to outpatient care and aftercare planning, your journey to recovery can be catered to your personal needs and lifestyle.
Medical Detoxification
The first step in the treatment process usually involves medical detoxification. This process ensures the safety and comfort of individuals as they rid their bodies of addictive substances. It's generally conducted under the supervision of trained medical staff who can monitor for withdrawal symptoms and provide essential care and support.
Inpatient Treatment
Inpatient, or residential, treatment is typically the next phase. During this stage, individuals live onsite at a treatment facility and receive comprehensive care, including therapy, medication management, and counseling.
Outpatient Treatment
Outpatient treatment allows individuals to live at home while undergoing alcohol addiction treatment, making it a fantastic option for those with work, school, or family responsibilities. Outpatient options can range from intensive day treatments to less time-intensive programs.
The Recovery Village Atlanta Drug and Alcohol Rehab
In nearby Roswell, GA, the Recovery Village Atlanta Drug and Alcohol Rehab is dedicated to delivering quality, comprehensive care. Here, patients can receive the most appropriate treatment that suits their living situation and level of addiction.
Therapies and Counseling
Therapy options can include cognitive-behavioral therapy, which helps individuals understand and change thought patterns that lead to harmful behaviors and addiction. Additionally, group counseling and family therapy can provide support, understanding, and a platform to rebuild relationships.
Aftercare Planning
Beyond initial treatment, planning for long-term recovery is critical. Aftercare planning, including sober living arrangements, alumni programs, and local support group meetings, may be included in a comprehensive treatment plan.
In Macon, GA, and the surrounding areas, a range of alcohol addiction treatments are readily available and designed to help you reclaim control over your life. Remember, you are not alone in your journey, and help is always available.
The Opioid Epidemic in Macon, GA
The opioid epidemic has become a significant public health crisis in the United States, and Macon, Georgia, is no exception. A surge in the misuse of prescription painkillers has led to increased rates of addictions, hospitalizations, and fatalities. As such, Macon has grappled with the devastating effects of opioid abuse, with a growing number of its residents falling prey to the cycle of addiction. 1
Treatment Options Available
Yet, despite these challenges, Macon offers several strategies and resources to combat opioid addiction. These range from medical treatments to therapy and counseling programs. Detoxification also forms a critical component of the treatment regime, paving the way for individuals to break free from their physical dependence on opioids.
Georgia Department of Public Health (DPH) offers Naloxone – a medication used to counter the effects of opioid overdose. Designated as 'Georgia's Opioid Strategic Plan,' it aims to provide a comprehensive response to the opioid crisis at hand. 2
Government Support for Opioid Addiction
The federal government has also taken significant steps toward addressing the opioid crisis in Macon and the greater Georgia area.
The Substance Abuse and Mental Health Services Administration (SAMHSA) facilitates access to substance abuse and mental health services in the region. Macon residents can find resources ranging from treatment referrals to information about different types of therapies. 3
In summary, while the opioid epidemic remains a severe issue in Macon, GA, a plethora of resources exist to combat it. From local centers to government initiatives, there are many avenues through which individuals can seek help.
Do you or someone you know struggle with addiction? Don't hesitate to reach out to the SAMHSA's National Helpline at 1-800-662-HELP (4357).4
Hope for Lasting Recovery in Macon, GA
We want to share a message of hope with each and every individual struggling with addiction in Macon, GA. We firmly believe that lasting recovery is possible for anyone. Let us guide you toward the path of sobriety and help you reclaim the life addiction took from you.
Through our comprehensive substance recovery programs, we are dedicated to supporting you in your journey every step of the way. We invite you to call us anytime, as our Recovery Advocates are always ready to assist you. Take the first step to a lifetime of recovery.
Contact us Now to Begin Your Journey
Start Your Recovery Today
Our Recovery Advocates are standing by to walk you through your treatment options and help you get your life back.