Best Drug & Alcohol Substance Abuse Centers in Roswell, GA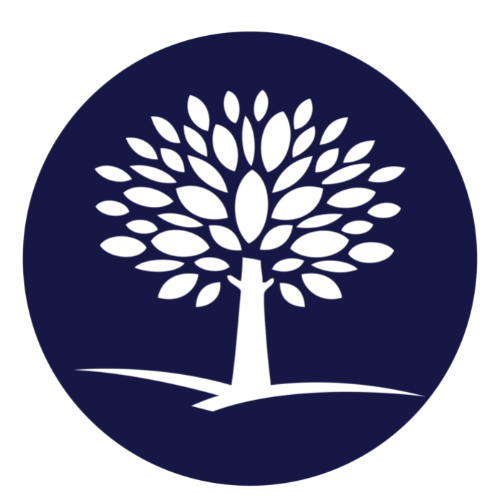 Last Updated: August 28, 2023
Editorial Policy | Research Policy
Substance Abuse Resources in Roswell, GA
The prevalence of substance abuse in Roswell, GA, much like other parts of the United States, unfortunately, remains a significant concern. According to the Georgia Department of Public Health, approximately 2.1 million Georgians used illicit substances in the past year alone. Out of these, the abuse of alcohol, opioids, and methamphetamines was particularly high in the state as well as in the city of Roswell. Leveraging local resources can be a vital step toward recovery for many. Roswell offers numerous substance abuse treatment resources, including residential programs, outpatient therapy, and extensive aftercare planning. Support groups and sober living environments are also available for those in recovery. Increasing public awareness of these resources is an integral part of the solution to the issues posed by addiction.
About Roswell, Georgia
Located in the northern part of Fulton County, Roswell, Georgia, is a city steeped in historical significance and cultural richness. It is well-known for its preserved Antebellum architecture, giving it a distinctive Southern charm and warm vibe. The city is home to a vibrant community, a blend of old-world charm and modern amenities that creates a welcoming environment for both residents and tourists at large.
According to the latest census data, Roswell is home to approximately 95,000 residents, making it Georgia's eighth-largest city. Despite its significant growth, the area has maintained a neighborly vibe, with strong community ties and extensive recreational programs that encourage social interaction among its citizens.
While Roswell, GA, offers a high quality of life, it is not immune to the societal issues often faced by larger cities. Substance abuse, particularly among the younger demographic, poses ongoing challenges. The city's health and community services are proactive in their approach to addressing this issue, offering effective and accessible treatment and prevention programs. Several organizations, like the Fulton County Department of Behavioral Health and Developmental Disabilities, the Georgia Prevention Project, and the Substance Abuse and Mental Health Services Administration, are active in implementing education, prevention, and treatment initiatives within the community.
Despite these hurdles, Roswell remains a city of resilience and unity. Its commitment to improving the lives of its residents and preserving its unique history underscores its position as one of Georgia's most vibrant cities.
Our Closest Facility
We welcome you to The Recovery Village Atlanta Drug and Alcohol Rehab – our closest facility for individuals seeking help with substance use and co-occurring mental health disorders. If you're in Roswell, Georgia, or the surrounding areas, you now have access to full-service rehabilitation services right at your doorstep.
Why choose The Recovery Village Atlanta Drug and Alcohol Rehab? It's a comprehensive, evidence-based treatment tailored to your needs. We provide a continuum of care from detox and inpatient care to outpatient and aftercare planning. We also have a dedicated team of experts passionate about helping our clients reclaim their lives. Our facility is a safe, nurturing environment where you'll find understanding, support, and the treatments you need to begin your recovery.
Overview of Rehab Programs for Treating Substance Abuse near Roswell GA
When it comes to overcoming substance abuse, the first and most important step is seeking help. In Roswell, GA, The Recovery Village Atlanta Drug and Alcohol Rehab provides a comprehensive suite of treatment options tailored to meet the individual needs of each patient.
Located at 11725 Pointe Pl, Roswell, GA, 30076, our facility is well-equipped to offer the necessary support for overcoming substance abuse. Our team comprises compassionate professionals who are dedicated to helping individuals pave their path toward recovery.
We understand that each individual's journey to recovery is unique, and therefore, our treatment programs are customized according to the specific needs and situations of our patients. From detoxification to outpatient services, we ensure that our patients have the necessary support they need at every level of their recovery.
Furthermore, to ensure the total well-being of our patients, we offer a well-rounded approach to recovery that encompasses mental health care, nutritional education, fitness activities, and therapy sessions. This holistic approach to treatment ensures that our patients are not just overcoming substance abuse but are also building a healthier lifestyle.
To get more detailed information about our rehab programs or to schedule an appointment, please visit our website at www.recoveryatlanta.com or contact us at (470) 990-9483. We understand the struggles associated with substance abuse, and we are here to help. At The Recovery Village Atlanta Drug and Alcohol Rehab, we believe in making recovery achievable and sustainable. Your journey toward wellness and sobriety starts here.
Common Co-Occurring Disorders in Roswell, GA
In Roswell, Georgia, as in many other places, mental health disorders can often co-occur with other conditions. Co-occurring disorders, also referred to as dual diagnosis, involve the simultaneous presence of a mental health disorder and a substance use disorder. Here, we provide an overview of the most common co-occurring disorders noticed in Roswell, GA.
One of the most common pairings is depression and alcoholism. Those suffering from depression may turn to alcohol as a form of self-medication, leading to a potentially dangerous cycle of dependency. It is crucial to seek professional help to carefully manage and treat both conditions simultaneously.
Similarly, anxiety disorders, including panic disorder and generalized anxiety disorder, often co-occur with drug addiction. The nature of these conditions can be so overwhelming that individuals may resort to drugs in an attempt to alleviate their symptoms. Regrettably, this often exacerbates the situation, leading to a compounded problem that requires specialized treatment.
Bipolar disorder and substance abuse is another commonly seen co-occurring disorder in Roswell, GA. The intense mood fluctuations of bipolar disorder can drive individuals to seek relief in the form of substances, further complicating their mental health landscape.
In conclusion, co-occurring disorders represent a considerable health challenge in Roswell, GA, and across the nation. It is crucial for those affected by these conditions to seek comprehensive dual-diagnosis treatment. Professional help can provide the tools and resources necessary to manage these disorders and foster positive mental health.
For more detailed information and resources about co-occurring disorders and dual-diagnosis treatments, you can visit the Substance Abuse and Mental Health Services Administration (SAMHSA).
Recovery Resources in Roswell, Georgia
Find comprehensive help for drug and alcohol addiction at these trusted local, state, and government resources in Roswell, GA:
Our Closest Facility
The Recovery Village Atlanta Drug and Alcohol Rehab is dedicated to helping individuals struggling with substance abuse. We offer a range of therapeutic services and support.
Government and State Resources
Local Resources
Please don't hesitate to reach out to these resources. Help is available, and recovery is possible.
Substance Abuse in Roswell, Georgia
Substance abuse continues to be a significant concern in Roswell, Georgia, as it is across the nation. The primary substances of abuse include alcohol, prescription drugs, and illegal substances such as marijuana, cocaine, and opioids.
Alcohol
Alcohol is the most commonly consumed substance in Roswell, with data from the Georgia Department of Human Services indicating that over 50% of adult substance abuse treatment admissions are alcohol-related.
Prescription Drugs
Prescription drug abuse, particularly opioids, has been on the rise in Georgia and is becoming a common issue in Roswell. According to the Georgia Drug Surveillance Unit, opioid overdose cases in the state have tripled since 2010.
Illegal Substances
Illegal substances like marijuana and cocaine are also problematic in Roswell. According to the Substance Abuse and Mental Health Services Administration's (SAMHSA) 2014-2015 National Survey on Drug Use and Health (NSDUH), approximately 8% of Georgia residents reported using illicit drugs in the month before the survey.
Efforts are ongoing in Roswell and around the state to combat the problem of substance abuse. Initiatives such as Georgia's Prescription Drug Monitoring Program aim to curb prescription drug abuse, and community organizations are working tirelessly to provide support, education, and treatment options for those struggling with addiction.
Warning Signs of Substance Abuse
If you or a loved one live in Roswell, Georgia, and may be struggling with substance abuse, it's important to recognize the symptoms in order for appropriate steps to be taken toward help and recovery. Here are a few key warning signs to look out for:
Behavioral Changes: Including a shift in priorities, where obtaining and using the substance becomes central. You may also notice unusual mood swings, irritability, and a lack of motivation to participate in previously enjoyable activities.
Physical Changes: Physical changes are another crucial sign to be aware of. Chronic substance abuse often leads to health problems such as weight loss, changes in appetite, bloodshot eyes, and poor physical appearance.
Social Isolation: People abusing substances might start to distance themselves from friends and family, isolating themselves socially.
Financial Struggles: Significant financial issues can arise from substance abuse, often due to the costs of obtaining the substances.
Problems at Work or School: Substance abuse can also lead to poor performance at work or school, increased absences, or a loss of interest in these areas.
Recognizing these signs is the first step to getting professional help for dealing with substance abuse. If you, or anyone you know in Roswell, Georgia, exhibits any of these signs, please reach out to local organizations or healthcare professionals dedicated to helping individuals overcome these struggles.
Consult resources like the Substance Abuse and Mental Health Services Administration for immediate assistance or guidance towards local professionals.
Alcohol Addiction Treatments in Roswell, Georgia
Treatment for alcohol addiction is a key concern in Roswell, GA. A variety of coping mechanisms, therapy treatments, and recovery groups are available to support those who grapple with addiction. The chosen approach varies based on the individual.
Treatment Methods
Medication Assisted Treatment (MAT)
Behavioral Therapies
12-step Facilitation
Multidimensional Family Therapy
Cognitive-Behavioral Therapy
It's crucial to note that treatment is personal, and the most effective ones are different for everyone. Some people may utilize a combination of therapy, medication, and self-help groups, while others might choose only one type of treatment.
Local Support
Local support is equally important for people dealing with alcohol addiction. From therapists and counselors to support groups, Roswell, GA, has various resources available.
The Recovery Village Atlanta Drug and Alcohol Rehab
Our closest alcohol addiction treatment center is The Recovery Village Atlanta Drug and Alcohol Rehab. The center offers comprehensive treatment options that encompass both medical and therapeutic strategies, run by highly trained healthcare professionals.
The Recovery Village Atlanta Drug and Alcohol Rehab is located at 11725 Pointe Pl, Roswell, GA 30076. To seek help or learn more about the wide range of treatments available, please contact us at (470) 990-9483.
The Opioid Epidemic in Roswell, GA, and Available Addiction Treatment Options
The city of Roswell, like the rest of the United States, has been significantly affected by the opioid epidemic. Opioid abuse and addiction is a widespread problem that has grave impacts on individuals, families, and communities. In Georgia, Fulton County, where Roswell resides, consistently reports high numbers of opioid overdoses.
Government Resources for the Opioid Epidemic
The U.S. government has made significant efforts to combat the opioid crisis. Among its resources is the U.S. Department of Health and Human Services (HHS), which through its Five-Point Opioid Strategy, has been increasing access to treatment and recovery services, promoting the use of overdose-reversing drugs, strengthening the understanding of the epidemic through better public health surveillance, providing support for cutting edge research on pain and addiction, and advancing better practices for pain management.
Additionally, the Substance Abuse and Mental Health Services Administration (SAMHSA) is another valuable resource. SAMHSA's National Helpline (1-800-662-HELP) is a free, confidential, 24/7, 365-day-a-year treatment referral and information service (in English and Spanish) for individuals and families facing mental and/or substance use disorders.
Local Treatment Options in Roswell
Several addiction treatment options are available in Roswell and its surrounding areas. Some of these include the Roswell Treatment Center and Summit's Edge Counseling. These institutions provide a variety of services, including detox, opioid addiction treatment, counseling, and support groups.
Preventing the Opioid Epidemic
Prevention is also crucial in handling the opioid epidemic. Local initiatives in Georgia, such as the Georgia Department of Public Health (DPH) 's STOP Substance Abuse program, provide resources on opioid abuse prevention, treatment, recovery, and how to safely dispose of unused medication.
Solving the opioid problem requires a multifaceted solution involving prevention, treatment, recovery support, harm reduction, and strong law enforcement to address illicit opioid use. Together with these initiatives, there is hope that the affected communities will be restored to health and recovery.
Find Hope in Lasting Recovery
We know that the journey to recovery can sometimes feel like a long, hard road. But in Roswell, GA, you're not alone. Here at Recovery Atlanta, we firmly believe that everyone deserves the chance to build a brighter future – a future free from the struggle of addiction. We stand strong with the conviction that recovery is not just possible but achievable.
Our dedicated team of Recovery Advocates is standing by, ready and waiting to help individuals just like you find the strength, resources, and strategies you need for lasting recovery. We understand your journey, and we're here to support you every step of the way.
Contact Us Today
Start your long-term recovery journey right here in Roswell, GA. We encourage you to reach out and speak with a Recovery Advocate at our facility today. You're not alone – let us help you find the way forward.
11725 Pointe Pl
Roswell, GA 30076
Phone: (470) 990-9483
Website: www.recoveryatlanta.com
Start Your Recovery Today
Our Recovery Advocates are standing by to walk you through your treatment options and help you get your life back.