Top Alcohol & Drug Treatment Centers & Resources in LaGrange, GA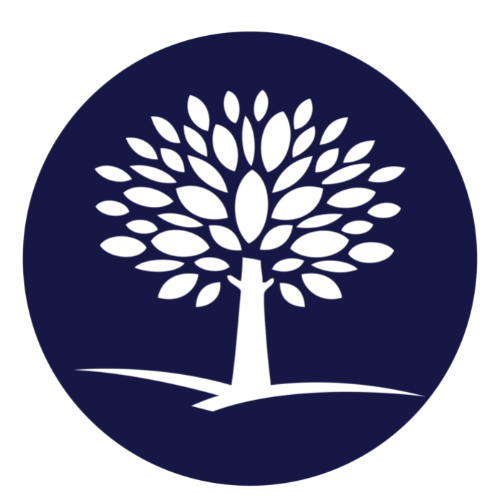 Last Updated: August 28, 2023
Editorial Policy | Research Policy
Substance Abuse Resources in LaGrange, Georgia
In LaGrange, Georgia, as is the case with many cities across the State and country, substance use and abuse is a significant issue. According to the Department of Behavioral Health and Developmental Disabilities, Georgia has a higher-than-average percentage of the population dealing with substance misuse. Specifically in LaGrange, a city well-positioned within Troup County, reports have shown an uptick over the years in both alcohol and drug-related incidents.
Troubling as these statistics are, it's key to note the extensive resources available for persons battling substance abuse in LaGrange and across Georgia. These resources range from treatment centers to counseling services and rehabilitation programs. The fight against substance abuse in LaGrange is a collective one, and various agencies are open to individuals in need.
Residents of LaGrange who need assistance can reach out to these organizations to find help, support, and the necessary resources to overcome abuse-related challenges. As we stand together as a community, we can encourage and promote healthier choices while providing help for those in need.
About LaGrange, Georgia
LaGrange is a city located in Troup County, Georgia, United States. Known for its Southern charm and hospitality, the city is rich in history and culture. Named after the French estate of the Marquis de La Fayette, who visited the area in 1825, the town's connection with history is profound.
Home to around 30,000 people, according to the United States Census Bureau, the city has a small-town feel with the amenities of a larger city. LaGrange takes pride in its vibrant community and high quality of life, bolstered by the city's emphasis on economic growth and comprehensive city planning.
Despite its charm and appeal, LaGrange isn't immune from issues affecting many American communities, including substance abuse. Opioid abuse has been a rising problem in many parts of the United States, and LaGrange has seen its share of this devastating crisis. Local police report an increase in drug-related incidents and overdose deaths in recent years.
Community leaders in LaGrange are taking action to combat the issue. Initiatives include prevention education in schools, increased funding for rehabilitation and recovery services, and training for law enforcement officers in using Naloxone, a drug that can reverse the effects of an opioid overdose. The city encourages residents to come together to support those battling substance abuse, thus, maintaining the tight-knit community spirit LaGrange is known for.
Our Closest Facility
For those living in LaGrange, GA, who are in need of assistance with substance use and co-occurring mental health disorders, our closest facility is the Recovery Village Atlanta Drug and Alcohol Rehab. It's conveniently located, ensuring accessibility to our range of services.
Our multitalented team delivers a personalized treatment approach, ensuring not just your path to recovery but a healthier future. We believe in comprehensive care, addressing both the addiction and the coexisting mental health disorders for a full recovery and preventing relapses.
Recovery Village Atlanta Drug and Alcohol Rehab
Here are the details of our facility:
We're committed to providing a supportive environment where those struggling can build their strength, learn new skills, and start the journey to a sober life.
Overview of Rehab Programs for Treating Substance Abuse near LaGrange, GA
The rising issue of substance abuse necessitates a broad spectrum of comprehensive rehabilitation programs, especially in areas such as LaGrange, Georgia. The key to effective substance abuse treatment lies in a personalized approach, considering every individual's unique needs.
At The Recovery Village Atlanta Drug and Alcohol Rehab, we are dedicated to providing high-quality, individualized treatment plans. Located at 11725 Pointe Pl, Roswell, GA, 30076, we are within your reach. Our supportive and professional team works round the clock to assist individuals on their journey to recovery, utilizing evidence-based practices and strategies grounded in compassion.
Our facility offers a variety of rehab programs, including detoxification, residential treatment, partial hospitalization, outpatient treatment, and aftercare. These programs are designed to tackle substance abuse by promoting physical wellness and mental health and by teaching effective coping strategies for life-long recovery.
Call us at (470) 990-9483 for a confidential conversation about how we can assist you or your loved one to overcome addiction. Or, visit our website https://www.recoveryatlanta.com for more information about our approach to treatment and a comprehensive overview of our services.
The Recovery Village Atlanta Drug and Alcohol Rehab understand the complexities of addiction, and we are committed to helping individuals find their path to recovery. Let us help you start your journey towards a healthier, drug-free life today.
Common Co-Occurring Disorders in LaGrange, GA
LaGrange, located in Georgia, is not alien to the phenomenon of co-occurring disorders, a condition where a person experiences mental health and a substance abuse disorder simultaneously. This intersection of illnesses can intensify each other and create a vicious cycle that is difficult to break without professional help.
The Substance Abuse and Mental Health Services Administration (SAMHSA) stipulates that nationwide, about 7.7 million adults have co-occurring disorders. In LaGrange, common co-occurring disorders reflect this national trend.
Anxiety and Alcohol Dependence is a common combination. Anxiety disorders involve excessive and persistent fear, worry, and related behavioral disturbances. Alcohol can momentarily seem to alleviate these symptoms, but chronic heavy drinking can eventually lead to exacerbating anxiety and other mental health conditions.
Depression and Drug Abuse are another common pairing of co-occurring disorders in LaGrange. Individuals with this duality struggle not only with the general despair and apathy of depression but also with the powerful physical and psychological addiction to a substance.
Post-Traumatic Stress Disorder (PTSD) and Substance Abuse often coexist. Those grappling with PTSD often turn to drugs or alcohol as a form of self-medication to numb the negative feelings and flashbacks that hallmark this disorder.
The Centers for Disease Control and Prevention (CDC) report that people living with mental and/or substance use disorders are more likely to use tobacco. Co-occurring Nicotine Dependence is, therefore, a common occurrence among those facing other psychiatric disorders in LaGrange.
Addressing these co-occurring disorders requires a coordinated strategy that takes into account both the mental health and the substance abuse aspects of a person's diagnosis. Local resources in LaGrange include mental health services, substance abuse treatment providers, and community support groups, which are all vital for complete recovery.
Recovery Resources in LaGrange, GA
Here is a comprehensive list of state, local, and government recovery resources available in LaGrange, GA. In addition, we have also included our closest facility, The Recovery Village Atlanta Drug and Alcohol Rehab.
Substance Abuse in LaGrange, Georgia
The issue of substance abuse in LaGrange, Georgia, is a subject of major concern. The most commonly abused substances include alcohol, prescription medications, marijuana, methamphetamine, and opioids. Below is a detailed overview of these substances and their impact on the local community.
Alcohol
Alcohol is the most commonly abused substance in Georgia, including the city of LaGrange. According to the Substance Abuse and Mental Health Services Administration (SAMHSA), about one in every five adults in Georgia reported binge drinking in the past month. This trend is also reflected in LaGrange, with binge drinking constituting a significant portion of the city's substance abuse problem.
Prescription Drugs
Nationally, Georgia ranks in the top ten states for non-medical use of prescription pain relievers among persons aged 12 or older. In LaGrange, misuse of prescription medications, specifically opioids, is also a significant issue. A study by the ScienceDirect Journal showed that the number of prescriptions for opioids in Georgia is higher than the national average, fueling the local abuse problem.
Marijuana
The use of marijuana is also prevalent in LaGrange. Even though marijuana use is illegal in Georgia, it is still widely used. The SAMHSA report indicates that approximately 7.35% of Georgia residents reported using marijuana in the past month.
Methamphetamine
Methamphetamine, commonly known as meth, is another widely abused substance in LaGrange. According to National Drug Threat Assessment, Georgia is one of the primary areas of concern for meth abuse. The availability and use of methamphetamine in the state and in the LaGrange area, in particular, are high.
Substance abuse is a multifaceted issue that requires comprehensive solutions. By understanding the substances most commonly abused in LaGrange and their impact on the community, local officials, healthcare professionals, and community members can work together to develop effective prevention and treatment programs.
Warning Signs of Substance Abuse
Substance abuse is a serious issue that can dramatically impact the well-being of individuals and communities. Understanding the warning signs can help in early identification, potentially offering a chance for timely intervention. The physical signs of substance abuse can include:
Unexplained weight loss or gain
Slurred speech, poor coordination, or irregular movements
Unusual odors on breath, body, or clothing
Changes in sleep patterns or appetite
Physical changes such as bloodshot eyes and frequent nosebleeds
Behavioral change is a significant sign of substance abuse. This could manifest as:
Skipping responsibilities at work, school, or home
Engaging in secretive behaviors
Sudden changes in friends and favorite hangouts
Legal trouble like arrests for behaviors that are common for people dealing with addiction, such as stealing to support a drug habit
Psychological changes often accompany substance abuse which can include:
Increased aggression or irritation
Changes in personality or attitude
Lack of motivation, feelings of lethargy or depression
Appears fearful or paranoid without reason
If you, or someone you know, are showing these signs of substance abuse, it is crucial that you seek help immediately. The Substance Abuse and Mental Health Services Administration (SAMHSA) is a great resource for finding local treatment facilities, support groups, and community-based organizations. You are not alone, and there is help available for you.
Alcohol Addiction Treatments in LaGrange, GA
In LaGrange, Georgia, there are multiple approaches to alcohol addiction treatment available. The most common methods incorporate individual therapy, group counseling, family therapy, as well as medication-assisted treatment. Let's delve deeper to understand these modalities better:
Individual Therapy
Typically, individual therapy involves regular meetings with a therapist in a one-on-one setting. Therapists work with individuals to identify the root cause of their addiction and equip them with coping strategies to deal with triggers.
Group Counselling
Group counseling offers a support network to those struggling with addiction. It aids in skill development and goal setting and promotes accountability and empathy.
Family Therapy
Family therapy focuses on mending relationships and improving communication among family members. A supportive home environment often plays a crucial role in a successful recovery.
Medication-Assisted Treatment
Medication-Assisted Treatment (MAT) utilizes FDA-approved medications in conjunction with therapy and counseling. Under the supervision of healthcare professionals, MAT can effectively help control cravings and withdrawal symptoms.
It is essential to remember that a "one size fits all" solution does not exist for alcohol addiction treatment. Each individual's journey through recovery is unique, and a blend of several treatment modalities is often the most effective route.
The Recovery Village Atlanta Drug and Alcohol Rehab
If you're looking for accessible and comprehensive alcohol addiction treatment, consider The Recovery Village Atlanta Drug and Alcohol Rehab. It is a well-established facility located close to LaGrange, offering a mix of the above treatment modalities tailored to each individual's needs and recovery goals.
Address: 11725 Pointe Pl, Roswell, GA 30076
Contact Number: (470) 990-9483
To know more about the facility or to discuss treatment options, reach out directly using the provided contact information or visit our website.
The Opioid Epidemic in LaGrange, GA
LaGrange, Georgia, has not been spared in the devastating opioid epidemic sweeping across the United States. According to the CDC, Georgia is among the states with statistically significant increases in drug overdose death rates in the United States. LaGrange, like the rest of the state, has seen a drastic increase in the misuse of and addiction to opioids, including prescription pain relievers, heroin, and synthetic opioids such as fentanyl.
Opioid Addiction Treatment Options in LaGrange
Despite the severity of the problem, there are several resources and treatment options available for those struggling with opioid addiction in LaGrange. These include inpatient and outpatient rehabilitation centers, medication-assisted treatment, and support groups.
Inpatient and Outpatient Rehabilitation
Professional help is often a crucial step toward recovery. Inpatient and outpatient rehab centers in or near LaGrange provide comprehensive treatment programs.
Medication-Assisted Treatment
Medication-Assisted Treatment (MAT) is another viable option. MAT combines behavioral therapy and medications to treat substance use disorders. The Substance Abuse and Mental Health Services Administration (SAMHSA) holds information on eligible treatment centers.
Support Groups
Support groups, such as Narcotics Anonymous, offer peer support for individuals recovering from addiction. The shared experience within these groups can be a critical source of strength and hope.
Government Resources for the Opioid Epidemic
The Georgia Department of Behavioral Health and Developmental Disabilities (DBHDD) provides resources for individuals struggling with opioid addiction, including a crisis helpline and detailed information on treatment options.
The US Department of Health and Human Services (HHS) coordinates federal resources through the HHS Opioid Epidemic hub, providing information on preventing and treating opioid abuse, as well as recovery support services.
This is a battle not fought alone. Together, we can overcome the opioid epidemic in LaGrange and across the country.
Find Lasting Recovery in LaGrange GA
Dealing with addiction is never easy, yet please remember that lasting recovery is not only possible but can become a reality. We at Recovery Atlanta are vested in your journey and are ready to help you overcome and heal at each turn.
Our facility, located nearby at 11725 Pointe Pl, Roswell, GA 30076, is committed and fully equipped to support your journey to recovery. Our experts are trained to help you find the right treatment program to suit your individual needs.
We encourage you to reach out and contact us at (470) 990-9483 to speak to one of our Recovery Advocates. They are dedicated and always available to provide you with the guidance, information, and support you need.
Start Your Recovery Today
Our Recovery Advocates are standing by to walk you through your treatment options and help you get your life back.