Best Alcohol & Drug Treatment Center in Alpharetta, GA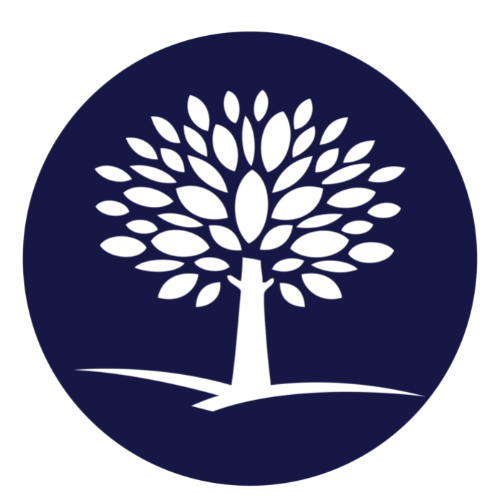 Last Updated: August 28, 2023
Editorial Policy | Research Policy
Substance Abuse Resources in Alpharetta, Georgia
Alpharetta, Georgia, like many cities in the United States, faces challenges related to substance misuse and addiction. Georgia Department of Public Health reports that in the fiscal year of 2019, approximately 55,000 individuals sought state-funded treatment for substance use disorders. Alcohol, marijuana, and opioids were identified as the primary substances of choice. In Alpharetta specifically, local agencies continuously make efforts to increase access to effective treatment. Various resources, including outpatient and inpatient rehab centers, detox programs, counseling, and support groups, are available to help individuals on their path to recovery.
About Alpharetta, GA
Alpharetta is a vibrant city located in the northern suburbs of Atlanta, Georgia. It is known for its lively atmosphere, upscale amenities, and friendly residents. Founded in the mid-1800s, Alpharetta has evolved from a small farming community to a bustling city that balances suburban living with a thriving business environment.
As of the last census, the population of Alpharetta is over 67,000 residents, but it also draws thousands of individuals daily from surrounding towns due to its reputation as a regional hub for shopping and entertainment. The city hosts a variety of annual events and has numerous parks and recreational facilities, creating a sense of community among residents.
The Substance Abuse Issues in Alpharetta
Despite the city's many positive features, Alpharetta has not remained untouched by the nationwide substance abuse epidemic. Drug and alcohol abuse are significant issues faced by many residents, leading to an array of health, social, and economic problems.
To combat these challenges, community organizations, faith-based groups, and local government agencies in Alpharetta have initiated numerous counseling and rehabilitation programs. These programs operate with the aim of not only treating those battling addiction but also raising awareness about drug abuse and promoting preemptive measures amongst the city's youths and adults. Local hospitals and clinics also play an essential role by providing invaluable support and medical care to those affected by substance abuse.
In the fight against substance abuse, understanding, compassion, and resilience are needed. As residents, parents, and friends, it is everybody's responsibility to contribute to a healthier, safer Alpharetta.
Our Closest Facility
For individuals in Alpharetta, GA, looking for an accessible and reliable facility to address substance use and co-occurring mental health disorders, The Recovery Village Atlanta Drug and Alcohol Rehab is a prime location.
Our facility is close-by and well-equipped to offer a comprehensive range of treatments and therapies, respecting the unique needs and circumstances of every individual. We are dedicated to empowering individuals on their journey to recovery by providing professional help and emotional support in a safe, welcoming environment.
Facility Details
Substance use and mental health disorders can be deeply intertwined. At The Recovery Village, we are prepared to address this complexity. Our experienced team offers treatment programs that integrate care for substance use and mental health conditions, providing holistic support for our patients and fostering resilience and self-efficacy. Alpharetta, GA residents, your journey toward recovery starts here.
Overview of Rehab Programs for Treating Substance Abuse near Alpharetta GA
At The Recovery Village Atlanta Drug and Alcohol Rehab, we understand that each individual's journey to recovery is unique. That's why we have designed a comprehensive array of treatment programs that specifically cater to the diverse needs of those striving to overcome substance abuse. Our facility is conveniently located nearby in Roswell, GA, just a short drive from Alpharetta.
Our empathetic and highly skilled team works closely with each person to develop a customized treatment plan. We combine evidence-based therapies, support groups, educational classes, and recreational activities to achieve optimal results. We aim to address all aspects of the individual, not just their addiction, to ensure a multifaceted approach to recovery.
The focal point of our approach is to empower each person in their journey through understanding and compassionate care. Respect for client dignity and confidentiality is a cornerstone of our practice, and we are dedicated to assisting all our clients in achieving lasting recovery.
Contact Information
If you or a loved one needs support in overcoming substance abuse, we're here to help. Our facility, The Recovery Village Atlanta Drug and Alcohol Rehab, located at 11725 Pointe Pl, Roswell, GA 30076, is dedicated to providing the most effective treatment programs in a nurturing and safe environment. You can get in touch with us by calling (470) 990-9483.
For additional information about our programs and our facility or to get answers to any questions, please visit our website at www.recoveryatlanta.com.
Your journey to recovery is essential to us, and we're committed to guiding and supporting you every step of the way.
Common Co-Occurring Disorders in Alpharetta, GA
In Alpharetta, GA, like many other places, co-occurring disorders (also known as dual diagnosis) are common. Co-occurring disorders refer to situations where a person experiences a mental health disorder and a substance abuse problem concurrently. This juxtaposition can make diagnosis and treatment more complicated, but understanding them is critical to providing effective care.
One prevalent co-occurring disorder in Alpharetta involves substance misuse along with anxiety disorders. Anxiety disorders, which include panic disorder, generalized anxiety disorder, and various phobia-related disorders, often overlap with abuse of drugs or alcohol. Substances might initially help alleviate anxiety symptoms, but over time they often exacerbate the problem, leading to a vicious cycle of increasing substance use and worsening anxiety.
Depression paired with substance misuse is another commonly seen co-occurring disorder. Depression can lead individuals to abuse alcohol or drugs in an unhealthy attempt to lift their mood or escape from feelings of guilt or despair. However, substances like alcohol, which is a depressant, may increase feelings of sadness or fatigue instead of relieving them.
Attention-Deficit/Hyperactivity Disorder (ADHD) often co-occurs with substance misuse, especially in younger populations. People with ADHD may turn to substance use as a way to cope with their disorder, but it usually worsens the symptoms of ADHD over time.
It's crucial that individuals grappling with co-occurring disorders receive comprehensive treatment that addresses both substance abuse and mental health disorder. There are several facilities in Alpharetta that offer such services. Comprehensive Counseling Solutions, Inc. and Pinelands Recovery Center of Alpharetta are just two examples of the numerous resources available to citizens of Alpharetta facing these challenges.
Recovery Resources in Alpharetta, GA
If you or a loved one is struggling with substance abuse, here is a comprehensive list of state, local, and government resources to aid in the recovery process.
Common Substances of Abuse in Alpharetta, GA
Located in the State of Georgia, Alpharetta is a community that has been struggling with an increase in substance abuse, just like many other cities across the nation. There are various substances that are commonly abused in this area. Highlighted below, we discuss the most common substances of abuse in Alpharetta.
Alcohol
Alcohol continues to be one of the most abused substances in Alpharetta. According to the Centers for Disease Control and Prevention (CDC), it's estimated that over 18% of Georgia adults reported binge or heavy drinking in the past 30 days.
Prescription Drugs
The misuse of prescription drugs, especially opioids, is a considerable problem in Alpharetta. The Georgia Overdose Prevention reported that in recent years, there's been a substantial increase in overdose deaths, most of which are prescription drug-related.
Cocaine
Although not as prevalent as alcohol or prescription drugs, cocaine abuse exists in Alpharetta. The Georgia Department of Behavioral Health and Developmental Disabilities (DBHDD) has highlighted cocaine as an ongoing concern in the state, with a significant number of cocaine-related admissions to treatment facilities.
Marijuana
Marijuana is another commonly abused substance in Alpharetta. The Substance Abuse and Mental Health Services Administration (SAMHSA) reports that marijuana use in Georgia has been on a steady rise, reflecting the national trend, especially among young adults aged 18-25.
According to health officials and law enforcement agencies, these substances continue to adversely affect individuals and families in Alpharetta, highlighting the urgent need for effective prevention and treatment strategies.
Recognizing the Warning Signs of Substance Abuse in Alpharetta, GA
Substance abuse is a serious issue that can impact individuals across all walks of life. As residents of Alpharetta, GA, it's vital that we are able to identify potential symptoms in our friends, family, and community members. A few of the more common warning signs to be aware of include:
Behavioral changes: This may include a significant shift in mood, increased hostility or secrecy, a loss of interest in previously enjoyed activities, or struggling with personal and professional responsibilities.
Physical signs: Noticeable changes in physical appearance can be a red flag, such as drastic weight loss or gain, a decline in personal hygiene, or frequent unexplained injuries.
Health issues: Chronic substance abuse, multiple health problems. Watch out for complaints about constantly feeling unwell, frequent headaches, and stamina issues.
Always remember these symptoms might not necessarily mean a person is abusing substances. They could be signs of other health issues. However, if you suspect that someone you know is struggling with substance abuse, it's important to approach them with empathy and encourage them to seek help.
Remember, seeking help is the first step toward recovery.
Alcohol Addiction Treatments in Alpharetta, GA
Overcoming alcohol addiction is a challenging journey that often requires professional help. Fortunately, there are numerous treatments available in Alpharetta, GA, for those struggling with alcoholism. These treatment services range from outpatient counseling to intensive inpatient programs.
Please note: Specific treatment details or treatment facilities outside of our closest facility, The Recovery Village Atlanta Drug & Alcohol Rehab, aren't provided.
Treatment Options for Alcohol Addiction
Firstly, let's highlight the different types of alcohol addiction treatments that are typically available:
Detoxification: Medical detox helps in managing withdrawal symptoms under professional supervision.
Inpatient Rehabilitation: In these programs, patients live at the treatment facility and partake in various therapies, group discussions, and other activities.
Outpatient Counseling: Patients live at home but attend therapy and counseling sessions during the day.
 12-Step Programs: These are group support meetings based on the ideology of Alcoholics Anonymous.
Aftercare and Sober Living: These help patients maintain sobriety by providing support even after the completion of an initial treatment program.
Our Closest Facility: The Recovery Village Atlanta Drug and Alcohol Rehab
Just a short distance away from Alpharetta is The Recovery Village Atlanta Drug & Alcohol Rehab. This leading treatment facility offers a comprehensive range of drug and alcohol addiction treatments. Our treatment services include detoxification, inpatient and outpatient rehabilitation, and aftercare planning, all directed by a team of professionals who are dedicated to helping patients on their journey to sobriety.
The Recovery Village Atlanta is located at:
Address: 11725 Pointe Pl, Roswell, GA 30076
Contact: (470) 990-9483
For more information about The Recovery Village Atlanta and the treatments they provide, please visit our website.
Remember, seeking professional help for addiction is a crucial first step on the road to recovery. Don't hesitate to take this step towards your healthier future.
The Opioid Epidemic in Alpharetta, GA, and Available Addiction Treatment Options
Opioid addiction has swept across the United States, and Alpharetta, Georgia, is not an exception. This crisis involves the considerable misuse and addiction to opioid drugs, including prescription pain relievers, heroin, and synthetic opioids such as fentanyl. The Centers for Disease Control and Prevention (CDC) categorize this epidemic into three waves, and sadly, Alpharetta has been hit hard.
The impacts of this epidemic are devastating, affecting many individuals and families within the community. The alarming rate of opioid-related overdoses calls for urgent measures. In response, several federal, state, and local resources have been established to combat this crisis and provide support to the affected.
Government Resources for Opioid Epidemic
The U.S. Department of Health and Human Services (HHS) has launched a comprehensive initiative to combat the opioid crisis. This includes improving access to treatment and recovery services, promoting overdose-reversing drugs, strengthening our understanding of the epidemic through better public health data, providing support for advanced research on pain and addiction, and advancing better practices for pain management.
The Georgia Department of Public Health (DPH) is also playing a pivotal role in battling the opioid epidemic locally. Its ongoing programs aim to reduce opioid use and abuse, diminish the associated stigma, and encourage those affected to seek help.
Addiction Treatment Options in Alpharetta, GA
In Alpharetta, a variety of treatment programs are available for those suffering from opioid addiction. These programs often incorporate a combination of medication, behavioral therapy, and recovery support. Here are some local options:
Medically Assisted Treatment (MAT): This combines behavioral therapy and medications to treat substance use disorders. MAT has proven to be clinically effective and significantly reduces the need for inpatient detoxification services.
Outpatient services: This involves regular visits to a clinic or treatment facility. Services may include medication, counseling, and therapy.
Residential/Inpatient services: Patients reside at a substance-free facility and receive structured treatment interventions to assist with opioid withdrawal and provide ongoing support to aid recovery.
In conclusion, while the opioid crisis continues to pose significant challenges, there are numerous resources available both from the government and local organizations. Together, we can tackle this epidemic and aid those in need of help in Alpharetta, GA.
For more information or immediate help, contact the Substance Abuse and Mental Health Services Administration (SAMHSA) 's National Helpline at 1-800-662-HELP (4357) or use their online treatment locator.
A Ray of Hope for Lasting Recovery in Alpharetta, GA
We understand that the journey to recovery can be daunting, but here at Recovery Atlanta, we believe that lasting recovery is not just possible, but rather, it's within your reach. We are committed to providing a support network that extends beyond our facilities, fostering a community that uplifts every individual who embarks on the path of recovery.
Our purpose is not just to assist during the tough times but to celebrate the victories, big and small, throughout the journey. We offer a beacon of hope to everyone living in and around Alpharetta, GA.
A Recovery Advocate is Ready to Speak with You
Your recovery journey doesn't have to start alone. A Recovery Advocate is standing by, ready to guide you through the process. Our Recovery Advocates are specially trained to provide support, answer questions, and help you navigate toward lasting recovery. Making that first call might seem intimidating, but we're here to make the process as seamless as possible. Your journey toward recovery starts with a simple, confidential conversation.
You don't have to feel alone in this journey; our team is waiting to hear from you.
Contact Us
Our nearest facility is located at 11725 Pointe Pl, Roswell, GA 30076. Do not hesitate to reach out to us; your recovery journey can start today. Contact us at (470) 990-9483 to speak with a Recovery Advocate and carve your path to recovery.
You may also visit our website at https://www.recoveryatlanta.com to learn more about our services and programs.
We Believe in Your Strength
Start Your Recovery Today
Our Recovery Advocates are standing by to walk you through your treatment options and help you get your life back.