Best Alcohol & Drug Treatment Center with Resources in Columbus, GA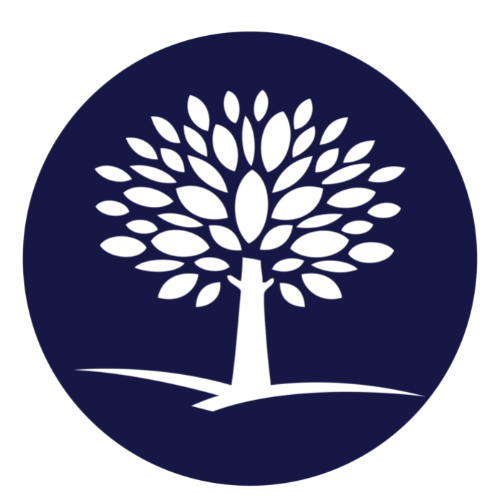 Last Updated: August 28, 2023
Editorial Policy | Research Policy
Substance Abuse Resources in Columbus, Georgia
Columbus, Georgia, like many other cities in the United States, faces significant challenges related to substance abuse. Recent statistics indicate a high prevalence of substance use disorders among the city's population, mirroring the broader national trend. Ohio, in particular, has seen a significant increase in drug-related incidents.
According to a report by the Substance Abuse and Mental Health Services Administration, nearly one in ten Georgia residents reported past-month illicit drug use. The state also ranks above the national average for drug overdose deaths, with opioids being the most common drugs involved in overdose deaths.
However, it's not all gloom and doom. Columbus has a range of resources and services dedicated to helping individuals and their loved ones deal with substance use disorders. These resources offer a variety of treatment options, including inpatient rehab, outpatient counseling, twelve-step programs, and medically-assisted detoxification.
If you or a loved one is battling a substance use disorder, the first step toward recovery is to reach out for professional help. Don't wait until it's too late; seek help today and start the journey towards a healthier, drug-free life.
About Columbus, Georgia
Located on the southern edge of the state of Georgia, just across from Phenix City, Alabama, lies the city of Columbus. With a population of approximately 200,000 people, Columbus is Georgia's second-largest city and offers a unique blend of a modern metropolis and rustic charm. Bursting with Southern hospitality, the city is rich in history, culture, and the arts and is sprinkled with a plethora of nature trails, making it both a cosmopolitan hub and a haven for nature lovers.
What truly sets Columbus apart from other cities is its vibrant community vibe. The city's Uptown offers an array of shops, eateries, and entertainment options, making it the city's social and commercial hub. The historic district, on the other hand, is home to beautiful Victorian homes, reminding locals and visitors alike of the city's historical lineage back to the 19th century.
However, like many American cities, Columbus isn't free from challenges. One such issue has been the escalating problem of substance abuse. Substance abuse, particularly in the form of opioid and methamphetamine misuse, has become a significant public health concern in recent years. Various local organizations, health departments, and police departments are diligently tackling this issue via preventive education, enforcement, and offering community-based drug rehab programs.
The city's close-knit community bands together in times of adversity, fostering an environment of resiliency and mutual support. Through continuing efforts, Columbus aims to end the cycle of addiction, offering hope and healing for those looking to secure a better, healthier future.
Our Closest Facility
We would like to introduce you to our closest facility: The Recovery Village Atlanta Drug and Alcohol Rehab. This resource is ideally placed for people in Columbus, GA, who are seeking help for substance use and co-occurring mental health disorders.
At The Recovery Village, we focus on offering a comprehensive approach to recovery. We address not only substance use but also any underlying mental health disorders that may be contributing to it. Our teams of qualified professionals are dedicated to helping patients on their journey to a healthier, substance-free way of life.
More details about our facility:
If you live in Columbus, GA, our Recovery Village facility provides a vital lifeline for treatment and support. You don't have to face your struggles alone. We are a short distance away, ready to help you take the first steps toward recovery and a happier, healthier future.
Overview of Rehab Programs for Treating Substance Abuse Near Columbus GA
Addressing substance abuse can be challenging, but taking the first steps toward recovery is often the hardest part. In the area around and near Columbus, GA, there are many facilities that offer various forms of treatment. Importantly, the Recovery Village Atlanta Drug and Alcohol Rehab is nearby. This center is dedicated to helping individuals struggling with addiction to make sure they start their road to recovery through professional and comprehensive treatment programs.
The Recovery Village Atlanta Drug and Alcohol Rehab is located at 11725 Pointe Pl, Roswell, GA 30076. It is a leading provider of rehabilitation services for those seeking help for substance abuse and addiction. As part of our comprehensive care, they provide a continuum of rehabilitation services that encompass the physical, psychological, and emotional aspects of recovery.
Within this facility, there are a wide variety of treatment programs tailored to meet each individual's unique needs. Programs include inpatient, outpatient, residential, partial hospitalization, and intensive outpatient program options. Each of these is designed with the sole intention of helping individuals overcome their addiction and move toward a life of sobriety.
The Recovery Village Atlanta Drug and Alcohol Rehab offers cutting-edge techniques paired with traditional therapy methods to ensure that every single individual has the best opportunity to succeed. Our care doesn't end once you leave the facility. They also provide you with an effective aftercare plan to ease the transition back into everyday life and support you in maintaining your sobriety.
Contact The Recovery Village Atlanta Drug and Alcohol Rehab at our direct line: (470) 990-9483 for further information about the treatment programs and rehabilitation services they offer. They are committed to supporting your journey to recovery. Get in touch today and take the first step towards your new life free from addiction.
Common Co-Existing Disorders in Columbus, GA
In Columbus, Georgia, as in many other communities, there are numerous co-occurring disorders that individuals regularly have to tackle. Co-occurring disorders, also known as dual diagnosis or comorbidity, are a combination of one or more mental health challenges and substance use disorders.
Depression and Alcohol Use Disorder forms one common co-occurring disorder in Columbus. When depression, a condition characterized by persistent feelings of sadness and hopelessness, pairs with alcohol use disorder, it could aggravate the symptoms of both conditions, causing detrimental effects to the affected individuals.
Anxiety Disorders and Substance Use Disorders also frequently co-occur. People may turn to drugs or alcohol to cope with their feelings of anxiety, but this often leads to a worsening of their symptoms and a cycle of dependence.
There is also a considerable prevalence of PTSD (Post Traumatic Stress Disorder) combined with Substance Use Disorders. Survivors of traumatic events might use alcohol or drugs as a coping mechanism, contributing to the occurrence of substance use disorders.
There is growing concern and attention to these conditions because they increase the complexity of treatment, often requiring integrated interventions to achieve effective outcomes. Fortunately, numerous organizations, such as The National Council on Alcoholism and Drug Dependence and The Substance Abuse and Mental Health Services Administration, offer resources and support for individuals and families affected by these disorders.
The community must join hands to raise awareness of these common co-occurring disorders in Columbus, GA, encouraging those affected to seek help and discuss their problems openly without fear or stigma.
Recovery Resources in Columbus, GA
Here is a comprehensive list of recovery resources available in Columbus, GA. These services include state, local, and government resources, as well as our closest facility, The Recovery Village Atlanta Drug and Alcohol Rehab.
The Recovery Village Atlanta Drug and Alcohol Rehab: Our closest facility provides comprehensive treatment services for substance abuse and co-occurring mental health disorders. Contact details are as follows:Address: 11725 Pointe Pl, Roswell, GA 30076
Contact Number: (470) 990-9483
Website: https://www.recoveryatlanta.com
Georgia Department of Behavioral Health and Developmental Disabilities (DBHDD): DBHDD provides treatment and support services to people with mental health challenges and substance use disorders and assists individuals who live with intellectual and developmental disabilities.
Website: https://dbhdd.georgia.gov/
Columbus Addictive Diseases Clinic: The Columbus Addictive Diseases Clinic is a state-run service providing outpatient care for those dealing with substance abuse and addictions.
Website: http://dbhdid.ky.gov/dbh/adtc.aspx
Georgia Council on Substance Abuse: The Georgia Council on Substance Abuse advocates for effective substance abuse treatment and recovery services throughout Georgia.
Website: https://gasubstanceabuse.org/
Overview of Substance Abuse in Columbus, GA
In Columbus, Georgia, substance abuse continues to be a growing concern. The most commonly abused substances in this area include:
Alcohol: It's the most widely abused substance, contributing to a significant number of hospital admissions and traffic incidents.
Opioids: Prescription drug misuse, particularly of opioids, is a significant issue. According to the Georgia Department of Public Health, opioid overdoses claimed 55 lives in Muscogee County, where Columbus is located, in 2018.
Methamphetamines: Meth use is on the rise, with the Georgia Bureau of Investigation reporting a significant increase in methamphetamine-related seizures across the state.
Cocaine: Cocaine use remains steady, often associated with various health complications and crime.
Marijuana: Despite changing attitudes towards marijuana across the country, it is still a commonly abused drug in Columbus.
Substance Abuse Statistics in Columbus, GA
In 2019, according to the Georgia Department of Public Health, there were approximately 1000 drug overdose visits to emergency departments across Muscogee County. Furthermore, a recent report by the Substance Abuse and Mental Health Services Administration (SAMHSA) showed that in Georgia, around 7.6% of individuals aged 12 and older were dependent on or abused alcohol in the past year, while around 2.5% abused illicit drugs.
Addressing Substance Abuse in Columbus
Recognizing the severity of the problem, several initiatives have been set up to address substance abuse in Columbus, GA. These include drug awareness campaigns, youth prevention programs, and increased funding for addiction treatment services. Moreover, local law enforcement agencies are working closely with local health departments to curb the availability of illicit drugs in the city.
Warning Signs of Substance Abuse for Columbus, GA Residents
Substance abuse can affect anyone, anywhere, including our city of Columbus, GA. Recognizing the signs early can drastically change the course of a person's life. Here are some marked warning signs to watch out for:
Physical changes: Unexplained weight loss or gain, bloodshot eyes, or frequent nosebleeds may occur in some cases.
Behavioral changes: Sudden changes in behavior, an uncharacteristic lack of motivation, withdrawal from normal activities, and changes in friends or hangouts are all signs to look out for.
Psychological changes: Mood swings, irritability, and an unexplained change in personality or attitudes can also signal substance abuse.
School or work issues: Failure to fulfill responsibilities at school or work, including poor performance or consistent tardiness, can be a red flag.
Financial problems: Often, those struggling with substance abuse display financial issues such as a constant need for money or a sudden lack of funds.
If you or a loved one is displaying these warning signs of substance abuse, it is important to seek help immediately. In Columbus, GA, you can reach out to organizations like the Columbus Addiction Center for support. Remember, it's never too early to reach out.
Alcohol Addiction Treatment in Columbus, GA
Alcohol addiction is a complex issue that affects the lives of individuals and their families. There are a variety of treatment options available in Columbus, GA, ranging from outpatient programs to residential care.
Outpatient Programs
Outpatient treatment offers a flexible approach to addiction recovery. These programs are well-suited to individuals who have a high degree of motivation to achieve sobriety and have established a supportive network of family and friends.
Residential Treatment
Residential treatment provides intensive, structured treatment programs in a residential setting. These programs typically require individuals to live at the treatment facility for the duration of their treatment, where they have access to medical care and therapeutic support.
Medication-Assisted Treatment
The goal of medication-assisted treatment (MAT) is to help individuals overcome addiction through the use of FDA-approved medications in combination with counseling and behavioral therapies. This approach has been proven to be effective in the treatment of alcohol addiction.
The Recovery Village Atlanta Drug and Alcohol Rehab
Located conveniently for Columbus residents at 11725 Pointe Pl, Roswell, GA 30076, The Recovery Village Atlanta Drug and Alcohol Rehab offers comprehensive alcohol addiction treatment programs. To find out more about our approach and the services offered, please call (470) 990-9483.
Support Groups
Support groups offer a community of individuals who are facing the same struggles. These groups can provide a great deal of emotional and moral support, helping individuals feel less isolated and more understood throughout their recovery journey.
In Columbus, GA, there are a variety of options available for those seeking help with alcohol addiction. The most important step is reaching out for help when you're ready.
The Opioid Epidemic in Columbus, GA
Columbus, Georgia, like many cities across the United States, is grappling with a severe opioid epidemic. Substance abuse, particularly related to opioids — including prescription pain relievers, heroin, and synthetic opioids such as fentanyl — has escalated drastically, leading to negative social, economic, and public health impacts in the community.
According to the CDC's 2018 County-level Data, Georgia was one of the states with statistically significant increases in drug overdose deaths. Many of these deaths were due to opioids, revealing the looming severity of the opioid crisis in cities like Columbus.
Addiction Treatment Options in Columbus, GA
Fortunately, there's help available for residents battling opioid addiction. Columbus has various state-funded and private addiction treatment centers that provide comprehensive, evidence-based treatment services.
Georgia Department of Behavioral Health and Developmental Disabilities: This state-funded institution provides a wide range of services for substance abuse treatment, including opioid addiction. More information can be found on their website.
Government Resources for Opioid Epidemic
Federal and state government agencies also provide a wealth of resources to curb the opioid epidemic and support those affected by it:
Remember, help is readily available. Reach out to any of the institutions or resources above to start the journey toward recovery from opioid addiction.
Conclusion
There is a light at the end of the tunnel, a beacon of hope that illuminates the path to lasting recovery. Recovery is not out of reach, no matter how hopeless your situation might seem. In Columbus, GA, countless individuals have transformed their lives, breaking free from the shackles of addiction and becoming better versions of themselves.
We firmly believe that everyone deserves a chance at lasting recovery and a brighter future. Encouraging and supportive, our Recovery Advocates at our facility are committed to helping individuals uncover their inner strength, face their challenges, and triumph over their addictions.
So, call today at (470) 990-9483 and speak with a Recovery Advocate from our facility, located conveniently at 11725 Pointe Pl, Roswell, GA 30076. Let us help you embark on the path to lasting recovery.
Start Your Recovery Today
Our Recovery Advocates are standing by to walk you through your treatment options and help you get your life back.