Best Alcohol & Drug Treatment Center with Resources in Dalton, GA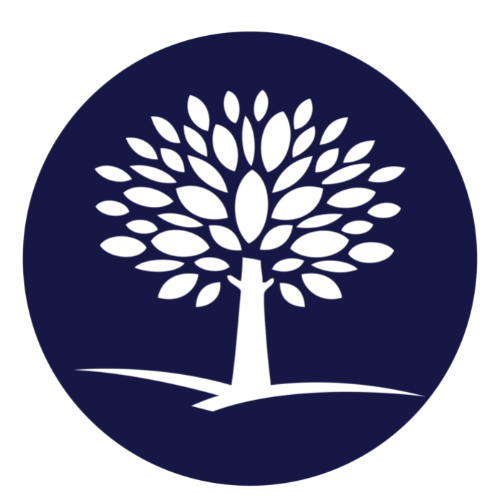 Last Updated: August 28, 2023
Editorial Policy | Research Policy
Substance Abuse Resources in Dalton, Georgia
Substance abuse is a concerning issue that urban and rural areas alike are grappling with. In Dalton, Georgia, part of Whitfield County, the impact of this crisis can be felt just the same. According to the Substance Abuse and Mental Health Services Administration (SAMHSA), approximately 7.4% of Georgian adults (age 12 or older) per year between 2014 and 2017 were dealing with substance use disorder. Local authorities, healthcare institutions, and community organizations are making a concerted effort to provide ample resources for those seeking treatment, counseling, and rehabilitation services in Dalton, GA, and surrounding areas.
It is about time we shift from being reactionary to proactive in our approach to this escalating situation. Therefore, this online resource has been created to guide individuals, their friends, family, and loved ones to find the help they need. With links to local treatment centers, hotlines, and guidance on what steps to take, Dalton, Georgia's citizens are equipped and empowered to make a change.
About Dalton, GA
Dalton, GA, proudly known as the "Carpet Capital of the World," is an industrious city nestled in the foothills of the Blue Ridge Mountains. With a rich history dating back to a time when Native American tribes inhabited the region, Dalton carries its historical charm blended proficiently with its modern urbanism.
The city is home to approximately 35,000 people drawn from diverse backgrounds. Despite its relatively small size, Dalton presents a vibrant cultural scene, thriving businesses, and a homey atmosphere. The population presents a range of age groups, from youthful learners attending one of the various educational institutions to elderly folks enjoying their retirement years in this scenic city.
However, beneath the placid surface, Dalton has been wrestling with substance abuse problems. The rates of opioid misuse and alcohol-related issues have seen a worrying rise. To counter this growing concern, the community, along with local health and law enforcement agencies, have taken significant measures. Increased funding has been channeled toward rehab facilities, awareness campaigns have been launched, and stricter regulations have been applied to the prescription and sale of potentially addictive substances.
Through combined efforts at the individual, community, and institutional levels, Dalton is deeply committed to combatting substance abuse and working towards a healthier, safer community for all of its residents.
Our Closest Facility
We are proud to introduce you to our closest facility, The Recovery Village Atlanta Drug and Alcohol Rehab. This care facility is located conveniently for people in Dalton, GA, who are seeking help for substance use and co-occurring mental health disorders.
The prime location of our facility ensures that you receive quick and quality care when it'sit's most needed. The Recovery Village Atlanta Drug and Alcohol Rehab is dedicated to providing the highest level of care and treatment solutions to all who seek our help.
You can visit us at:11725 Pointe Pl,
Roswell, GA 30076
For any additional information, you can call us at +1(470) 990-9483. Our dedicated staff will answer all of your questions and provide you with the necessary directions and information.
You can also check our website, www.recoveryatlanta.com, for further details about our programs, testimonials, and the array of tailor-made solutions we offer set up to guide people on their road to recovery.
By choosing The Recovery Village Atlanta Drug and Alcohol Rehab, you choose a life of sobriety, stability, and wellness. We offer more than just medical care; we give you a chance to reclaim your life, step by step, in a compassionate and supportive environment.
Overview of Rehab Programs for Treating Substance Abuse near Dalton GA
When struggling with substance abuse, it is crucial to find the right treatment facility to cater to your specific needs. In Dalton, GA, The Recovery Village Atlanta Drug and Alcohol Rehab offers a variety of comprehensive rehab programs to address different forms of substance abuse.
Our programs are built on a foundation of evidence-based therapy models, which aim to treat not just the physical aspect of substance addiction but also the mental and emotional facets, assuring a well-rounded recovery approach.
We offer a diverse range of treatments, including inpatient, outpatient, and partial hospitalization programs, as well as aftercare planning. Our professionals are committed to helping individuals navigate through this challenge by providing a supportive and therapeutic environment for our patients.
How The Recovery Village Can Help
At The Recovery Village, we believe that recovery extends beyond overcoming the substance addiction—it'sit's about reclaiming your life. We offer personalized treatment plans designed according to each individual individual's unique situation and needs. Our committed team of experts ensures that every individual is treated with the utmost respect, thus facilitating a supportive environment conducive to recovery.
Contacting The Recovery Village Atlanta Drug and Alcohol Rehab
Located at 11725 Pointe Pl, Roswell, GA 30076, our facility is easily accessible to everyone living in and around Dalton. Feel free to reach out to us at (470) 990-9483. Further details about our services and treatment programs are available on our website, www.recoveryatlanta.com.
Common Co-occurring Disorders in Dalton, GA
In Dalton, Georgia, like many parts of the country, there are various common co-occurring disorders that community members struggle with. Co-occurring disorders, also known as dual diagnosis, involve the simultaneous presence of a mental health disorder and a substance use disorder. This combination can significantly exacerbate both conditions, making it more challenging to manage the disorders and maintain a healthy lifestyle.
Anxiety Disorders and Substance Abuse: Anxiety disorders are among the most common mental health disorders in Dalton. These disorders include Generalized Anxiety Disorder, Panic Disorder, and Social Anxiety Disorder. Many individuals struggling with these disorders turn to substance abuse as a means of self-medicating, only to find that this approach typically worsens their anxiety symptoms in the long run.
Depression and Substance Abuse: Depression is another common mental health disorder in Dalton, often co-occurring with substance use disorders. The two conditions have an intricate relationship, as substance abuse can amplify the symptoms of depression, while depression can lead individuals to misuse substances as a form of self-medication.
Post-Traumatic Stress Disorder (PTSD) and Substance Abuse: PTSD is a distressing disorder that can stem from a variety of traumatic incidents, such as accidents, natural disasters, or violence. Many individuals in Dalton suffering from PTSD may turn to drugs or alcohol to escape their traumatic memories.
Treatment for co-occurring disorders involves addressing both the mental health condition and the substance use disorder simultaneously. Without treating both conditions concurrently, treating one while neglecting the other often leads to unsuccessful outcomes and recurrent relapses. It'sIt's important to acquire professional support when navigating the complex path to recovery from co-occurring disorders.
Recovery Resources in Dalton, GA
There are several state, local, and government resources available for individuals struggling with substance abuse in Dalton, GA. On top of the resources, we have our closest facility, The Recovery Village Atlanta Drug and Alcohol Rehab.
The Recovery Village Atlanta Drug and Alcohol Rehab
Located at 11725 Pointe Pl, Roswell, GA, 30076, The Recovery Village offers comprehensive treatment services for substance abuse and co-occurring mental health disorders. You can contact us at (470) 990-9483.
Government Resources
State and Local Resources
Common Substances of Abuse in Dalton, GA
Dalton, Georgia, like many other cities across the United States, grapples with the issue of substance abuse among its residents. Various substances are commonly used and misused, leading to significant health and social problems.
Alcohol: It is one of the most abused substances nationwide, and Dalton is no exception. The CDC reports that in Georgia, around 19% of adults report binge drinking. This percentile is higher than the national average of 16%.
Opioids: Opioid abuse has surged in recent years. According to data from the Georgia Department of Public Health, approximately 55% of drug overdose deaths in the state in 2018 involved opioids.
Methamphetamines: Gauging the specific prevalence of methamphetamine use in Dalton is challenging, but it's an emerging problem, according to local law enforcement. The National Institute on Drug Abuse reports Georgia saw an alarming increase in methamphetamine-related deaths, with a total of 509 in 2018, a jump from 91 in 2007.
Cannabis: While cannabis is often considered less harmful than other substances, its misuse can lead to detrimental health effects. According to the Substance Abuse and Mental Health Services Administration, the rate of marijuana use in the past month among adolescents in Georgia (7.7%) was comparable to the national rate (7.6%) in 2014-2015.
If you or someone you know is struggling with substance abuse, seek help from a local health professional or support group. Remember, recovery is possible, and help is available.
Alcohol Addiction Treatments Available in Dalton, GA
Many individuals in Dalton, Georgia, are grappling with alcohol addiction, and some may not know where to turn for help. Thankfully, a wide range of alcohol addiction treatments are available in the area, helping patients attain sobriety and begin the path to recovery.
Types of Alcohol Addiction Treatments
Recovery from alcoholism typically involves steps such as detoxification, therapy and counseling, and aftercare planning. Common treatment options include:
Inpatient rehab: Patients reside at a recovery facility and have access to round-the-clock medical care and support. Individual therapy, group counseling, and educational programs about alcohol addiction are often part of inpatient treatment.
Outpatient treatment: This treatment allows patients to live at home and visit the facility for therapy sessions or consultations.
Detox centers: At these facilities, patients undergo supervised alcohol withdrawal to safely cleanse their bodies of harmful substances.
12-Step programs: These programs offer peer support for individuals who are recovering from alcohol addiction.
Medication-assisted treatment (MAT): Using FDA-approved medications and counseling, MAT can help lower the individual'sindividual's chances of relapse.
Local Treatment Option
The Recovery Village Atlanta Drug and Alcohol Rehab is a prominent treatment center near Dalton, Georgia. They offer a comprehensive approach to addiction treatment, with inpatient and outpatient programs, detox services, aftercare planning, and more.
The Recovery Village provides multi-tiered services, ranging from detox to solid aftercare planning. Individualized treatment plans are developed for each patient, ensuring they receive the most effective care for their unique needs and goals.
Conclusion
While the journey to recovery may seem challenging, many resources are available in and near Dalton, Georgia. From the personalized care plans offered by The Recovery Village to various other treatments, individuals fighting alcohol addiction have a solid support system on their path toward sobriety.
The Opioid Epidemic in Dalton, GA, and Addiction Treatment Options
In recent years, the city of Dalton, Georgia, like many other communities across the U.S., has been facing a severe opioid epidemic. This health crisis is marked by a dramatic rise in the abuse of and dependence on both prescription and non-prescription opioids, leading to significant societal and economic burdens.
The Struggle with Opioids
The National Institute on Drug Abuse indicates that in 2018, Georgia providers wrote 70.9 opioid prescriptions for every 100 persons compared to the average U.S. rate of 51.4 prescriptions. The same publication refers to opioid-involved overdose deaths, reaching 1,043 in 2018.
Available Treatment Options in Dalton, GA
Fortunately, several resources and treatment options are available for those struggling with opioid addiction. These include:
Medication-assisted treatment (MAT): Combining behavioral therapy and medications to treat substance use disorders.
Substance abuse counseling: Regular sessions with a counselor for guidance and support to help achieve and maintain abstinence.
Residential treatment programs: In-house programs for round-the-clock care and support.
Moreover, the Georgia Department of Behavioral Health and Developmental Disabilities (DBHDD) provides a wide range of public health services to Georgia residents diagnosed with mental illness, developmental disabilities, or substance use disorders. Georgia'sGeorgia's Access to Recovery (ATR) initiative also offers services such as clinical treatment or recovery support to citizens who are fighting addiction.
Federal Government Resources
The federal government provides several resources to combat the opioid epidemic. The Substance Abuse and Mental Health Services Administration (SAMHSA) offers comprehensive information and resources on its website. SAMHSA also has a national helpline that provides free, confidential treatment referral and information services for individuals and families facing mental and/or substance use disorders.
Additionally, the Centers for Disease Control and Prevention (CDC) is another crucial resource for information and guidance on opioid use and overdose. They offer a wide range of resources, including educational articles, reports, and guidelines for prescribing opioids.
Moving Forward
Addressing the opioid epidemic in Dalton, GA, requires continuous, concerted efforts from the community, healthcare professionals, and government agencies. It'sIt's an ongoing struggle, but with the right resources and support, recovery is possible.
There is Hope for Lasting Recovery in Dalton, GA
One of the most critical decisions you will make on your journey toward recovery is choosing the right support system. Here at Recovery Atlanta, we believe that everyone has the innate capacity for healing, and we are standing by to help you every step of the way.
We understand the struggle you are undergoing, the fear and the uncertainty. But remember, darkness cannot silence the voice of hope. There is hope for lasting recovery, and we can help you find it.
Our nearest facility is incredibly accessible for the residents of Dalton, GA. We are located at 11725 Pointe Pl, Roswell, GA 30076. Our team of dedicated Recovery Advocates is here to assist you with open hearts and minds.
If you are ready to talk, if you have questions, or if you simply need a listening ear, don't hesitate to reach out. You can reach us at (470) 990-9483. Your call will be answered by a compassionate professional who is knowledgeable about the process of recovery and can guide you toward the right path for you.
You can also visit our website, www.recoveryatlanta.com, to learn more about our services. We offer numerous pathways toward recovery because we understand that everyone'severyone's journey is unique.
Start Your Recovery Today
Our Recovery Advocates are standing by to walk you through your treatment options and help you get your life back.