Top Drug & Alcohol Rehab Treatment Resources in Lilburn, GA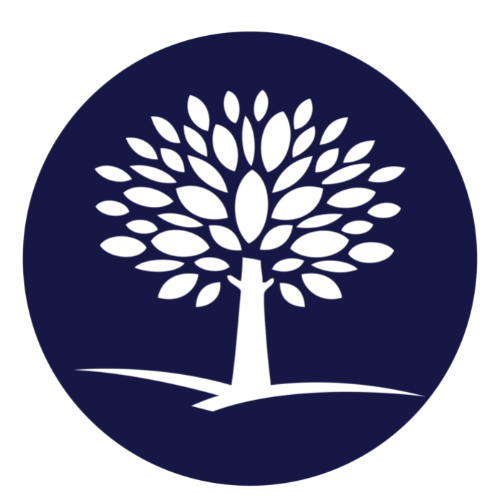 Last Updated: August 28, 2023
Editorial Policy | Research Policy
Substance Abuse Resources in Lilburn, Georgia
Substance abuse is a serious concern that affects millions of people nationwide, and Lilburn, GA, is not immune to this crisis. According to the Georgia Department of Behavioral Health and Developmental Disabilities, an estimated 383,000 adults in Georgia (approximately 4.8% of all adults) annually have serious thoughts of suicide, which is one of the tragic results of substance abuse and mental health disorders. Furthermore, Georgia's illicit drug use rate among adults is more or less aligned with the national average. These statistics underscore the importance of readily-available treatment resources in Lilburn, GA.
Luckily, there are numerous substance abuse treatment resources available in Lilburn, GA. This includes both inpatient and outpatient treatment facilities, 12-step support groups, medication-assisted treatment options, and therapy and counseling services. Each of these treatment options plays a crucial role in abating the drug abuse epidemic in Lilburn, GA, and providing essential care and support to those in need.
A Comprehensive Overview of Lilburn, Georgia
Located in Gwinnett County, Lilburn, GA, is a vibrant small city with a rich historical background and a buoyant community spirit. The city came into existence in the late 19th century, emerging as an important railroad stop between Atlanta and Charlotte, North Carolina. The incorporation of Lilburn occurred in 1910, and since then, the city has grown steadily, always striving to maintain its unique suburban character while adapting to the demands of modern urbanization.
As of 2019, the U.S. Census Bureau estimated Lilburn's population at approximately 12,644 residents. One premiere attraction of Lilburn is its cultural and ethnic diversity, fostering an immersive and inclusive experience that is reflected in every aspect of city life. From various food scenes and eclectic neighborhood festivals to a broad range of recreational amenities, Lilburn provides a welcoming and comfortable atmosphere for its residents and visitors.
However, like many urban and suburban locales nationwide, Lilburn faces significant issues related to substance abuse. These issues pose grave challenges to the well-being and safety of its community members. Alcohol and drug abuse, notably opioids, have had a significant impact on Lilburn. Mortality rates from drug overdose in the city, as in the wider Gwinnett county, have been steadily increasing in the last decade, mirroring a troubling national trend.
The local government, non-profit organizations, and community-based groups have reacted proactively, dedicating resources to combat substance abuse within the Lilburn community. Initiatives concentrate on preventive education, treatment facilities, recovery support, and the promotion of healthier lifestyles. This ongoing struggle is a community-wide effort to ensure that Lilburn remains a safe and nurturing city for all its inhabitants.
Our Closest Facility
The Recovery Village Atlanta Drug and Alcohol Rehab
Our main base for those seeking high-quality, comprehensive treatment for substance use and co-occurring mental health disorders is situated at:11725 Pointe Pl,
Roswell, GA 30076
For immediate assistance or inquiries, you can reach us through our hotline: (470) 990-9483
More in-depth information about our program, therapies, and other services can be found on our official website: The Recovery Village Atlanta.
The Recovery Village Atlanta Drug and Alcohol Rehab is uniquely positioned to assist residents of Lilburn, GA, who are grappling with addiction and mental health issues. Our facility's proximity ensures convenient access for those in need of immediate support, and our holistic, comprehensive approach to treatment promises a path to recovery that addresses all facets of addiction and mental health disorders.
We value the complete recovery and well-being of our clients, and we understand the necessity of treating both substance use disorders and co-occurring mental health disorders simultaneously to ensure the best chance for success. By choosing our facility, you are taking a crucial step towards regaining control over your life and starting on the path to recovery.
Overview of Rehab Programs for Treating Substance Abuse near Lilburn, GA
Substance abuse and addiction are devastating health issues that affect countless individuals and families. It is crucial to have reliable and effective treatment facilities that can provide comprehensive, well-managed, and sustainable recovery programs. In the vicinity of Lilburn, Georgia, The Recovery Village Atlanta Drug and Alcohol Rehab is one such leading facility offering specialized and exhaustive treatment solutions.
The Recovery Village Atlanta Drug and Alcohol Rehab provides treatment plans covering a broad spectrum of substance abuse disorders. These plans are tailored to meet the unique needs of each patient, ensuring the best possible outcomes. Our recovery programs employ a variety of therapeutic techniques, ranging from individual and group therapy to holistic approaches. Our facility believes in providing long-term solutions by addressing not just the signs and symptoms but the root cause of the addiction.
Located at 11725 Pointe Pl, Roswell, GA, 30076, our center offers a nurturing environment to patients, ensuring they feel comfortable, safe, and positive throughout their journey of recovery. Patients have 24/7 access to our dedicated professionals who strive to provide the best care with empathy and understanding. Let our expertise guide you or your loved one on the road to recovery.
For more information, please contact us at (470) 990-9483. Our team is always ready to assist and will guide you through the process of admission, treatment, and aftercare. Visit our website, www.recoveryatlanta.com, to learn more about our robust rehab programs and patient-centered care approach.
Common Co-Occurring Disorders in Lilburn, GA
In Lilburn, GA, like in most other places, a number of co-occurring disorders are common. Co-occurring disorders, also known as dual diagnosis, refer to the occurrence of mental health disorders and substance use disorders simultaneously. This requires an integrated treatment approach that addresses both the mental health condition and the substance use disorder.
Anxiety Disorders and Substance Abuse is one of the most common co-occurring disorders. Anxiety often leads individuals to use substances as a form of self-medication, but over time, this leads to dependency and further exacerbates anxiety symptoms. According to the Substance Abuse and Mental Health Services Administration (SAMHSA), in 2014, about 4 million adults in the United States reported having both anxiety and a substance use disorder.
Another common dual diagnosis is Major Depressive Disorder and Alcoholism. People struggling with depression may turn to alcohol to numb their feelings, but alcohol being a depressant, actually makes the symptoms more severe. SAMHSA reports that adults with a past-year Major Depressive Episode (MDE) were more than twice as likely to have an illicit drug use disorder as adults without past-year MDE.
Bipolar Disorder and Substance Abuse is also commonly diagnosed in Lilburn, GA. As per a National Center for Biotechnology Information report, up to 60% of people with bipolar disorder also struggle with some form of substance abuse.
The key to successful management of these co-occurring disorders is simultaneous treatment of both conditions, incorporating elements of psychotherapy, medication management, and support group involvement. It's significant to bring attention to these trends and collectively work towards raising awareness and improving the provision of mental health services in Lilburn, GA.
Recovery Resources in Lilburn, GA
We understand the importance of access to local and state recovery resources. That's why we've compiled a comprehensive list for the residents of Lilburn, GA. Below you'll find several state, local, and government resources for all your recovery needs.
Our Closest Facility
The Recovery Village Atlanta Drug and Alcohol Rehab
Address: 11725 Pointe Pl, Roswell, GA 30076
Contact Number: (470) 990-9483
Website: www.recoveryatlanta.com
State, Local, and Government Resources
Substance Abuse in Lilburn, Georgia: A Statistical Overview
Substance abuse is a significant issue in many regions of the United States, including Lilburn, Georgia. Understanding the most common substances of abuse and their associated local or state statistics can shed light on the scope of this community issue—and potentially aid in effective prevention measures. 
Alcohol
Alcohol is one of the most commonly abused substances nationwide and in the state of Georgia. According to the Substance Abuse and Mental Health Services Administration (SAMHSA), about 51.5% percent of adults in Georgia reported past-month alcohol use in 2019. 
Opioids
Opioids, including prescription pain relievers and heroin, are also commonly abused in Georgia. In 2018, Georgia providers wrote 70.9 opioid prescriptions for every 100 persons, compared to an average U.S. rate of 51.4 prescriptions, as per the Centers for Disease Control and Prevention (CDC). 
Methamphetamine
Methamphetamines, or meth, is another substantial concern. According to a Georgia Department of Public Health report, meth-related deaths have increased in the state, doubling from 2010 to 2017. 
Marijuana
Marijuana, though legal for medicinal use in Georgia, is still considered a substance of abuse. The SAMHSA reported that approximately 15.6% of Georgia residents reported using marijuana in 2019. The impact of substance abuse is substantial and multi-dimensional, affecting individuals, families, and communities at large. However, understanding these trends and patterns is critical to developing and implementing effective strategies to address substance abuse at both the local and state level.
Warning Signs of Substance Abuse
Substance abuse can affect anyone, including residents of Lilburn, Georgia. Realizing the extent of its impact can be tricky as it comes shrouded in several warning signs which can be easily overlooked. These warning signs usually manifest as changes in behavior, physical health, and mindset, which have the potential to wreck the sufferer's personal and professional life.
1. Behavioral Changes: Drastic shifts in behavior usually signal the onset of substance abuse. Users tend to lose interest in activities they once enjoyed, distance themselves from family and friends, and exhibit erratic mood swings. The urge to use substances can override all other considerations, resulting in failures at school or work.
2. Physical Symptoms: Visible physical symptoms like bloodshot eyes, drastic weight changes, and impaired coordination can also denote substance abuse. Regular substance abusers also tend to ignore their personal grooming.
3. Mental Indicators: Substance abuse also takes a toll on an individual's mental health. This could manifest as decreased focus lowered motivation, and sudden bouts of paranoia or anxiety. Frequent memory lapses can also be a warning sign of substance abuse.
Please remember it's never too late to seek help. The community of Lilburn, GA, offers a range of resources and support groups to help you or a loved one battling substance abuse. There is always hope, and help is always available.
If you or someone you know is in need of support, please contact SAMHSA's National Helpline at 1-800-662-HELP (4357).
Alcohol Addiction Treatments in Lilburn, GA
There are several treatments available for alcohol addiction for residents of Lilburn, GA. These treatments range from medical detoxification to individual and group therapy, inpatient and outpatient programs, and aftercare planning. It's critical that every person struggling with addiction finds a solution tailored to their specific needs, and various treatment facilities ensure this.
One facility that stands out is The Recovery Village Atlanta Drug and Alcohol Rehab, located at 11725 Pointe Pl, Roswell, GA 30076. This facility offers a comprehensive program covering all aspects of addiction treatment, from detoxification to aftercare planning.
The Recovery Village Atlanta Drug and Alcohol Rehab
The Recovery Village Atlanta Drug and Alcohol Rehab provides numerous treatment plans that cater to each individual's specific needs. The treatment programs include:
Medical Detox
Residential Treatment
Partial Hospitalization Program
Outpatient Treatment
Aftercare Programming
This therapy also includes individual, group, and family therapy sessions, holistic therapy options, and co-occurring disorders treatment. The facility is aimed at equipping patients with the necessary tools to stay sober after treatment, helping them develop a solid foundation for a lifetime of recovery.
For more information or to get started with your recovery, contact The Recovery Village Atlanta Drug and Alcohol Rehab at (470) 990-9483 or visit our official website at www.recoveryatlanta.com
Brief Interventions
Brief interventions involve one or multiple short counseling sessions that provide information about alcohol misuse and practical advice on the benefits of moderation or abstinence. The effectiveness of this treatment is founded on the motivation to self-improve and self-evaluate.
Cognitive Behavioral Therapy (CBT)
Cognitive-Behavioral Therapy (CBT) helps patients identify and change thought processes leading to alcohol abuse. Effective CBT lets patients develop the skills needed to stop or reduce drinking, cope with cravings, and deal with setbacks.
Pharmacotherapy
There are medications approved by the FDA to treat alcohol addiction. These include Disulfiram, Naltrexone, and Acamprosate, which work to either cause adverse reactions upon alcohol intake or reduce cravings and withdrawal symptoms. It's essential to consider these treatment options in consultation with healthcare professionals.
It's important to note that overcoming addiction is a journey, not a destination. It requires continuous effort, support, and treatment directly tailored to an individual's needs.
Opioid Epidemic in Lilburn, Georgia, and Treatment Options Available
The opioid crisis has significantly impacted communities nationwide, and Lilburn, Georgia, is no exception. The epidemic's intensity is reflected in the increasing number of opioid-related overdoses, highlighting the urgent need for effective treatment.
The State of Opioid Epidemic in Lilburn
In Lilburn, like in many areas across Georgia, opioids have become a prominent public health concern. A significant rise has been noticed in the number of opioid overdoses, affecting individuals and families in profound and devastating ways. Source: Georgia Department of Public Health
Treatment Options in Lilburn
Several options are available for effectively treating opioid addiction in Lilburn. Residents can avail themselves of a wide array of services that range from medically-assisted treatment, counseling, residential programs, and peer support groups.
Medically-assisted treatment: This involves the use of medication such as Methadone, Buprenorphine, and Naltrexone in combination with counseling and behavioral therapies.
Counseling and behavioral therapies: These provide the necessary skills to cope with cravings, triggers, and relapse prevention.
Residential treatment programs: These offer safe, structured environments where individuals can focus solely on recovery.
Peer support groups: These provide essential emotional and social support from individuals who have experienced similar struggles.
Government Resources
There are numerous state and federal resources available that can provide help for individuals dealing with opioid addiction. Some of these include:
If you or a loved one is struggling with opioid addiction, seek help immediately. Remember, it's never too late to start the journey towards recovery.
Hope for Lasting Recovery in Lilburn, GA
Hope is an essential part of recovery, and it exists at every stage. We believe in the power of hope that can lead to lasting recovery. With our specialized programs and supportive community, you are not alone in your journey toward recovery.
As part of this community, we invite individuals in Lilburn, GA, to reach out to our Recovery Advocates. Our Recovery Advocates are always standing by, eager to provide guidance and help you in your journey toward healing.
Reach Out Today
No matter where you are in your recovery journey, don't hesitate to ask for help. Contact our facility today at (470) 990-9483, and speak to a Recovery Advocate. If you're nearby, you can visit us at 11725 Pointe Pl, Roswell, GA 30076.
You're Not Alone
Remember, you are not alone, no matter what you're going through. There's a supportive and caring community waiting to help you. We believe in your strength and ability to achieve lasting recovery. We are here to guide you every step of the way, offering the support, resources, and care you need to thrive.
Believe In Your Recovery
Start Your Recovery Today
Our Recovery Advocates are standing by to walk you through your treatment options and help you get your life back.