Top Alcohol & Drug Treatment Centers & Resources in Duluth, GA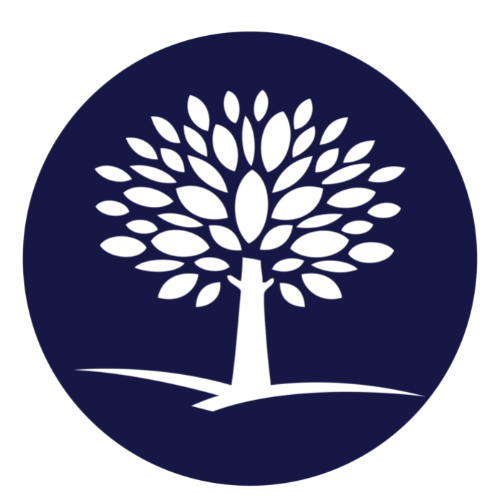 Last Updated: August 28, 2023
Editorial Policy | Research Policy
Substance Abuse Resources in Duluth, Georgia
In Duluth, Georgia, as is the case across much of the United States, substance abuse poses significant societal and health challenges. According to The Georgia Department of Behavioral Health and Developmental Disabilities, tens of thousands of individuals suffer from substance abuse issues each year in the state. The agency's data shows that, on average, 11% of Georgia's population misused illicit drugs in the past year, with alcohol and marijuana being the most commonly abused. Duluth being a significant city within the state, also grapples with this issue.
About the City of Duluth, Georgia
Located in the heart of Gwinnett County, Duluth, Georgia, is a thriving city beautifully incorporated within the Atlanta metropolitan area. It provides an attractive blend of history and modern culture, with an array of restaurants, parks, and entertainment venues that add a unique charm to this bustling suburban city.
Duluth prides itself on its tight-knit community and dedication to positive growth. As per the U.S. Census Bureau, the estimated population of Duluth was about 29,609 in 2019, with the city's diverse demographics contributing significantly to its vibrant community spirit.
Substance Abuse Issues in Duluth
Like many communities across the United States, Duluth has not been immune to the national opioid crisis and other substance abuse issues. The city and surrounding areas have been grappling with a rise in drug-related problems over recent years, posing a significant challenge to the health and well-being of the community at large.
The city has taken considerable steps to address this issue, with law enforcement, healthcare institutions, and community organizations collaborating on various initiatives. These include raising public awareness about the risks of substance misuse, encouraging early intervention, and providing comprehensive treatment services for those struggling with addiction.
The collective efforts of the community of Duluth aim to address and mitigate the effects of substance abuse, focusing on community outreach, treatment programs, and ongoing support. The city remains committed to protecting the health of its people and continually strives to create a safe and supportive environment for all its residents.
Our Closest Facility
If you are in Duluth, GA, seeking help for substance use and co-occurring mental health disorders, our closest facility is The Recovery Village Atlanta Drug and Alcohol Rehab.
We provide a range of services designed to support individuals on their path to recovery. Our state-of-the-art center is equipped with the latest technologies and an experienced staff dedicated to providing compassionate, evidence-based care.
Located at 11725 Pointe Pl, Roswell, GA 30076, we are just a short drive from Duluth, making us an easily accessible option for those in need of our services.
You can reach us at (470) 990-9483 to discuss treatment options or if you have any questions regarding our services. We are here to help.
To know more about us, visit our website: https://www.recoveryatlanta.com
At The Recovery Village Atlanta, we believe everyone deserves access to quality care that empowers them to live a fulfilling life, free from the shackles of substance misuse and mental health disorders. Let us walk this journey with you.
Overview of Rehab Programs for Treating Substance Abuse near Duluth GA
The process of overcoming substance abuse can be a challenging journey. However, with the right treatment and assistance, this journey can lead to a fulfilling and sober life. The Recovery Village Atlanta Drug and Alcohol Rehab is a leading facility near Duluth, GA, that provides effective rehab programs for affected individuals.
About The Recovery Village Atlanta Drug and Alcohol Rehab
The Recovery Village Atlanta Drug and Alcohol Rehab is a highly reputable facility that specializes in substance abuse treatment. Positioned conveniently at 11725 Pointe Pl, Roswell, GA 30076, our facility is just a short distance away from Duluth, GA.
We take pride in offering a broad range of comprehensive rehabilitation services catering to individuals grappling with substance abuse. This includes medically supervised detox, counseling, personalized inpatient and outpatient programs, aftercare planning, and more. Our experienced team of healthcare professionals is committed to delivering personalized, high-quality care to every patient.
Contact Information
You can reach The Recovery Village Atlanta Drug and Alcohol Rehab at (470) 990-9483. Our dedicated team is available to help guide you or your loved ones through the treatment options and start the recovery journey.
Visit Our Website
For more in-depth information about our treatments and services, please visit our website at www.recoveryatlanta.com. You'll find a wealth of resources to educate yourself about substance abuse, understand the recovery process, and learn more about our facility and the various treatment programs that we offer.
Your journey to recovery starts here. Contact The Recovery Village Atlanta Drug and Alcohol Rehab today and take the first step toward a healthier future free from substance dependency.
Common Co-Occurring Disorders in Duluth, GA
Co-occurring disorders also referred to as dual diagnoses, involve the simultaneous presence of both mental illness and substance use disorder. This interrelation between two chronic diseases presents a unique challenge for medical practitioners and patients alike. Duluth, Georgia, is no exception to this, with a considerable population grappling with co-occurring disorders.
One of the most common co-occurring disorders in Duluth, GA, is the combination of anxiety disorders and alcohol dependence. Many individuals suffering from anxiety often self-medicate with alcohol. However, excessive and prolonged drinking can lead to addiction, thereby resulting in a dual diagnosis. Treatment for this co-occurring disorder often entails cognitive-behavioral therapy and medication.
A similar correlation exists between depression and drug misuse. Depression can render individuals susceptible to drug use as a coping mechanism. This practice can quickly spiral into addiction, thereby culminating in a dual diagnosis of major depression and drug addiction. Again, therapy and medication are the usual treatments, accompanied by support groups and recovery services.
The link between Post-Traumatic Stress Disorder (PTSD) and substance misuse is also prevalent in Duluth, GA. Individuals suffering from PTSD frequently resort to drug or alcohol use to alleviate their emotional distress. This co-occurring disorder demands an integrated treatment approach that balances symptom management with efforts toward sobriety.
It's important to note that the above-mentioned disorders are just illustrations of the common co-occurring disorders in Duluth, GA. The actual scale and breadth of these disorders can be significantly broader and more complex. Nevertheless, seeking professional help is the first crucial step toward recovery, and it can start with local resources like the Georgia Mental Health Consumer Network and the Georgia Department of Behavioral Health and Developmental Disabilities.
Recovery Resources in Duluth, GA
Recovering from substance abuse can be a challenging process, but there are numerous local, state, and government resources available to support you. Here is a comprehensive list of recovery resources in Duluth, GA.
The Recovery Village Atlanta Drug and Alcohol Rehab
Our closest facility, the Recovery Village Atlanta Drug and Alcohol Rehab, offers comprehensive treatment programs for drug and alcohol addiction. They offer both inpatient and outpatient programs, as well as individual and group therapy.
State and Government Resources
Below are some resourceful state, local, and government facilities that can offer assistance in your recovery journey.
Common Substances of Abuse in Duluth, GA
In recent years, substance abuse has increasingly become a matter of concern in Duluth, GA, similar to other regions of the USA. Understanding the prevalent trends can be instrumental in forming viable strategies to combat the issue. This section details the most frequently abused substances in Duluth, GA.
Alcohol
Alcohol continues to be the most abused substance in Georgia, and Duluth is no exception. According to the Substance Abuse and Mental Health Services Administration, as of 2018, approximately 18.6% of adults reported heavy alcohol use in the past month in Georgia, slightly higher than the national average of 18.0%.
Opioids
Following national trends, opioids, especially prescription opioids, heroin, and fentanyl, are of significant concern in Duluth. The Georgia Department of Public Health recorded 67 opioid-involved deaths in Gwinnett County, where Duluth, GA, is located, in 2019.
Methamphetamines
Methamphetamine abuse is steadily increasing in Georgia, including Duluth. According to the Drug Enforcement Administration, meth seizures increased by 91% from 2017 to 2019, reflecting a significant increase in methamphetamine use and distribution.
Marijuana
As per the reports from the Substance Abuse and Mental Health Services Administration, Marijuana ranks as one of the top substances of abuse in Georgia. Approximately 15.6% of Georgia adults reported past-year marijuana use in 2018, very close to the national average.
Addressing Substance Abuse in Duluth, GA
Addressing these escalating trends requires comprehensive prevention, treatment, and recovery strategies. Recognizing substance abuse as a serious public health issue, efforts are ongoing in Duluth, GA, to provide resources and support for those seeking help.
Warning Signs of Substance Abuse
Substance abuse can affect anyone and may have significant impacts on families and communities. It is crucial to identify the signs early to mitigate the damages and get the required help. Here are some possible warning signs:
Change in behavior: Uncharacteristic irritability, outbursts, or mood swings may indicate substance abuse.
Decline in physical appearance: Lack of interest in clothing, grooming, or looks can be a potential sign.
Health Issues: Unexplained changes in weight or problems with eyesight or dental health can hint towards this problem.
Neglecting responsibilities: Substance abuse can lead to a performance drop at work or school and difficulty in fulfilling personal responsibilities.
Money issues: Potential financial difficulties or secretive behavior about money without apparent cause could be a warning sign.
Residents of Duluth, GA, who notice these signs in loved ones should not hesitate to seek help. Numerous resources are available to assist you. Head over to the Douglas County Substance Abuse Resources page to learn more.
Alcohol Addiction Treatments in Duluth, GA
Getting help for alcohol addiction is a crucial step toward recovery. There are several treatment options available in Duluth, Georgia, aiming to assist individuals to pace the path towards sobriety and a healthier life. These treatments can range from counseling sessions, support groups, to intensive therapy programs, depending on the specific needs of the individual.
Treatment Options
Outpatient Treatment: This flexible program allows patients to continue their daily responsibilities while attending scheduled treatment sessions. This option is best for individuals with mild to moderate addiction.
Inpatient Treatment: This involves living in a designated facility where individuals receive 24/7 medical care and therapeutic support. It is ideal for those having severe addictions.
Detoxification: Medical detox is usually the first step of any rehabilitation process. It helps in managing withdrawal symptoms in a safe, controlled environment.
Therapies: Different therapeutic interventions are used to treat alcohol addiction, including Cognitive-Behavioral Therapy (CBT), Motivational Enhancement Therapy (MET), and more.
Local Support Groups
Support groups can serve as a lifelong supplement to formal treatment. These groups help individuals maintain sobriety by providing shared experiences, support, and a sense of community.
Our Closest Facility: The Recovery Village Atlanta Drug and Alcohol Rehab
The Recovery Village Atlanta, located at 11725 Pointe Pl, Roswell, GA 30076, is an acclaimed center that offers a comprehensive blend of therapies and treatments for alcohol addiction at affordable rates. With state-of-the-art infrastructure coupled with an experienced team of professionals, they tailor designing recovery plans which holistically cater to individual requirements. You can contact us on our helpline, 470 990 9483. For more information about our specific programs and offerings, visit our website.
Road To Recovery
The journey to recovery may seem daunting, but little steps go a long way. Make the courageous decision to seek help, explore treatment options, and stay dedicated to the course of recovery.
The Opioid Epidemic in Duluth, Georgia
The opioid epidemic has made its mark significantly in the United States, with Duluth, Georgia, being greatly impacted. According to the U.S. Department of Health and Human Services, opioids accounted for 67.8% of drug overdose deaths in the nation in 2017 — a clear sign of the stretching arms of the epidemic.
In Duluth, the story is no different. The crisis continues relentlessly, seeping into the community through the misuse of prescription painkillers, heroin, and synthetic opioids such as fentanyl.
Addiction Treatment Options in Duluth
Fortunately, several initiatives and resources are dotted about in Duluth for affected persons. A prominent program is the Substance Abuse and Mental Health Services Administration (SAMHSA), which provides behavioral health treatments and services lens. Appreciable work is also being done by the Georgia Department of Behavioral Health and Developmental Disabilities in the area of addictive diseases.
A variety of treatment options exist in Duluth, including:
Inpatient Rehab: These are facilities where patients live onsite for a period, providing a supportive environment for recovery
Outpatient Treatment: This offers flexible programs to patients who wish to remain living at home while receiving treatment
Medication-Assisted Treatment (MAT): This combines medications, counseling, and behavioral therapies to treat substance use disorders.
Support Groups: Groups like Narcotics Anonymous provide support from peers also in recovery.
For a comprehensive list of treatment providers in Duluth, the SAMHSA provides a treatment services locator.
Government Resources for Opioid Epidemic
The federal and Georgia state government have multiple resources for those struggling with opioid addiction. The U.S. Department of Health and Human Services has extensive information about the crisis, including how to obtain naloxone, a life-saving drug that can reverse the effects of an opioid overdose.
The Georgia Department of Behavioral Health and Developmental Disabilities also provides further resources, including opiate epidemic awareness, prevention, and treatment programs that include courses on how to administer naloxone.
Together, the people of Duluth can address the opioid epidemic head-on, and these resources are a testament to that. It is certainly a tough battle but one worth fighting.
In Conclusion
We dwell on the hope for lasting recovery, specifically in the heart of Duluth, GA. Unwavering in its resolve, our recovery center stands firm to support the individuals within and around this city who are dealing with addiction challenges.
Take that vital step towards breaking free from the chains of addiction and rediscovering the joy of life as it was meant to be lived. Here at our facility located at 11725 Pointe Pl, Roswell, GA 30076, we provide a nurturing atmosphere conducive to healing, growth, and rehabilitation – essentials in attaining lasting recovery.
Speak to a Recovery Advocate today. Remember, you are not alone; you are not defined by your addiction, and most importantly, recovery is possible. Take the first step and call (470) 990-9483 now. Our Recovery Advocates are standing by, ready to listen, and ready to help because you matter.
Start Your Recovery Today
Our Recovery Advocates are standing by to walk you through your treatment options and help you get your life back.