Alcohol & Drug Abuse Resources in Tucker, GA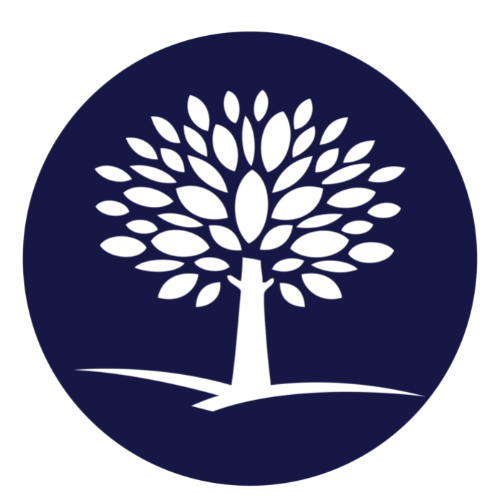 Last Updated: August 28, 2023
Editorial Policy | Research Policy
Substance Abuse Resources in Tucker, Georgia
Georgia, and particularly the city of Tucker, has a significant need for substance abuse resources. The Department of Behavioral Health and Developmental Disabilities reports that approximately 383,000 individuals in Georgia need substance abuse treatment but are not receiving it. Of those, a significant number reside in Tucker and the surrounding areas. Tucker, GA, is a community that is actively battling this crisis, offering a range of resources to assist those struggling with substance abuse. These resources encompass a variety of treatment options, including outpatient counseling, residential programs, detox services as well as recovery and support groups. The understanding and use of these resources are essential for the well-being and recovery of individuals experiencing these issues.
About Tucker, Georgia
Tucker is a vibrant city located in the northeastern quadrant of DeKalb County, Georgia. Renowned for its impressive landscapes and mild climate, Tucker brims with a charming atmosphere that defines the southern region of the United States.
The city has a diverse population of over 36,000 individuals. This mix of cultures brings with it a variety of cuisines, traditions, and festivals that reflect the city's ethnic variety, making Tucker a unique destination of vibrant diversity.
Noted for its historical significance, Tucker is home to several historical sites like the Browning Courthouse and the Tucker-Reid H. Cofer Library. These landmarks provide a captivating glimpse into the region's fascinating past, offering both residents and visitors alike a chance to immerse themselves in the area's rich history.
Despite these appealing factors, Tucker is no stranger to the issues faced by other regions across the country, with substance abuse posing a significant challenge. It's a problem that has touched many lives in the community, from local families to larger organizations.
In an effort to combat this prevailing issue, numerous rehabilitation centers and support groups have emerged throughout the city, working tirelessly to provide assistance to those battling addiction. These institutions play a vital role in the community, offering hope and a path toward recovery.
For those in need of support, the Georgia Department of Behavioral Health and Developmental Disabilities provides a wide range of resources and assistance for substance abuse problems, underscoring Tucker's commitment to fostering a healthy and thriving community.
Our Closest Facility
The Recovery Village Atlanta Drug and Alcohol Rehab
Our top-notch facility provides much-needed help for individuals battling substance use and co-occurring mental health disorders. Located conveniently for residents of Tucker, GA, our facility boasts a serene environment conducive to recovery.
Our address is:
11725 Pointe Pl, Roswell, GA 30076
If you or a loved one needs our assistance, do not hesitate to reach out to us at:
Visit our website for more detailed information about our services, testimonials, and professional advice. www.recoveryatlanta.com
Why Choose Us?
For residents of Tucker, GA, seeking help for substance use and co-occurring mental health disorders, The Recovery Village Atlanta Drug and Alcohol Rehab is an exceptional choice. Our professional and compassionate staff propose individualized treatment plans aimed at addressing the root cause of addiction and promoting long-lasting recovery. We provide medical support 24/7 to ensure patients are comfortable during their detoxification process. On top of that, we offer aftercare planning, including follow-up sessions and alumni programs to support recovery even after leaving our facility.
Overview of Rehab Programs for Treating Substance Abuse near Tucker, GA
The journey to recovery from substance abuse requires courage, commitment, and comprehensive treatment. If you or a loved one are grappling with addiction and located near Tucker, GA, The Recovery Village Atlanta Drug and Alcohol Rehab can provide a beacon of hope. With a strategic blend of holistic and evidence-based treatments, we offer rehab programs designed with the patient at the center.
Located at 11725 Pointe Pl, Roswell, GA, 30076, our facility is well-positioned to serve residents throughout the state, offering both inpatient and outpatient programs. Our treatment model includes a full continuum of care—from detox through aftercare—to ensure seamless transitions and offer consistent support.
About The Recovery Village Atlanta Drug and Alcohol Rehab
The Recovery Village Atlanta is passionate about helping individuals overcome addiction and transition into a life of sobriety. Our team of experienced professionals offers compassionate care and individualized treatment plans to address the unique needs of each patient. A multi-pronged approach combines medical detoxification, therapeutic counseling, group therapy sessions, holistic therapy, and ongoing aftercare.
Our facility is designed to create a comfortable and nurturing environment that promotes healing and growth. With private treatment rooms, welcoming community spaces, and tranquil outdoor areas, patients are provided with all the tools they need to work through their recovery journey.
Common Co-Occurring Disorders in Tucker, GA
In Tucker, Georgia, just like most places across the globe, co-occurring disorders are a common phenomenon. Co-occurring disorders, which involve the simultaneous appearance of mental health and substance use disorders, can be particularly challenging to diagnose and treat owing to the interconnected complexity of the conditions.
One common co-occurring disorder observed in Tucker is Depression and Alcohol Use Disorder. Depression, characterized by persistent feelings of sadness and loss of interest in activities, can lead individuals to self-medicate with alcohol. This, unfortunately, leads to the development of an alcohol use disorder, forming a vicious cycle that worsens both conditions.
In Tucker, another typically reported pair of co-occurring disorders is Anxiety Disorder and Drug Use Disorder. Anxiety disorders involve a number of conditions characterized by excessive nervousness, fear, apprehension, and worry. The severity of these conditions, however, often leads to substance abuse as individuals try to attenuate their symptoms. As a result, they are likely to develop other complications, such as drug use disorders.
Post-Traumatic Stress Disorder (PTSD) and Substance Use Disorder also tend to co-occur. PTSD is a mental health disorder that's triggered by a terrifying event — either experiencing it or witnessing it. Many people develop a substance use disorder while attempting to cope with their PTSD symptoms, leading to complex challenges in both diagnosis and treatment.
Proper diagnosis and treatment are crucial for recovery from co-occurring disorders. There are both inpatient and outpatient mental health services in Tucker, providing a range of treatments designed to address the unique needs and challenges that come with co-occurring disorders. A number of support groups, such as Alcoholics Anonymous and Narcotics Anonymous, also exist to provide communal support for people in recovery.
The complexity of managing these co-occurring conditions is magnified, making it necessary for anyone dealing with these disorders to seek professional help. Anyone grappling with these issues in the Tucker area can find assistance at local mental health clinics and therapeutic resources.
Common Substances of Abuse in Tucker, Georgia
The issue of substance abuse is a prevalent problem that has touched nearly every corner of the United States, including Tucker, GA. There are several substances frequently misused in this area that have noteworthy impacts on individuals, families, and the community as a whole.
Alcohol
Alcohol is undoubtedly one of the most abused substances in Tucker, mirroring trends seen statewide and nationally. The 2018 National Survey on Drug Use and Health revealed that approximately 55% of adults in Georgia reported consuming alcohol in the past month.
Prescription Medication
Prescription drug misuse, particularly opioids, remains a significant concern in Tucker and across Georgia. According to a study by the CDC, Georgia experienced a significant increase in drug overdose deaths from 2013 to 2018, with opioids serving as the primary driver of these fatalities.
Marijuana
Marijuana, despite its varying legal status across the U.S., remains a commonly abused substance. The National Survey on Drug Use and Health found that in 2018 approximately 16% of adults in Georgia reported using marijuana in the past year.
Cocaine
While not as prevalent as the previously mentioned substances, cocaine misuse forms a critical part of the substance abuse issue in Tucker and throughout Georgia. Cocaine-related overdose deaths in Georgia increased markedly from 2009 to 2018, according to data from the National Institute on Drug Abuse.
Efforts towards the prevention and treatment of substance abuse in Tucker continue to grow. Comprehensive understanding and community awareness can contribute significantly to these initiatives, helping to create a healthier environment for all.
Warning Signs of Substance Abuse
Substance abuse is a critical issue that can affect individuals of all ages and demographics, even right here in Tucker, GA. By recognizing the warning signs early, we can take crucial steps toward intervention and recovery. Some common signs of substance abuse include:
Neglecting Responsibilities: Neglecting personal or professional responsibilities, a noticeable drop in performance or attendance in work or school.
Physical Changes: Sudden weight changes, unusual smells, unexplained injuries, or impaired coordination.
Behavioral Changes: Being secretive or dishonest, sudden mood swings, irritability, and outbursts of anger.
Financial Issues: An unusual need for money, financial difficulties without a clear cause.
Changes in Social Activities: Sudden onset of social isolation or changes in a group of friends can often be a key indicator.
If you or a loved one in Tucker, GA, is displaying these warning signs, it is essential to reach out for help immediately. The SAMHSA National Helpline is a free, confidential, 24/7, 365-day-a-year treatment referral and information service for individuals and families facing mental and/or substance use disorders.
Alcohol Addiction Treatments in Tucker, GA
Alcohol addiction is a challenging health issue that greatly affects individuals and their loved ones. In Tucker, Georgia, several treatments are available to help individuals overcome this addiction, including both medical and psychotherapeutic modalities. Below you will find a general overview of treatments without highlighting particular centers, except for The Recovery Village Atlanta Drug and Alcohol Rehab.
The Recovery Village Atlanta Drug and Alcohol Rehab
One of the top alcohol addiction treatment facilities in the proximity of Tucker, GA, is The Recovery Village Atlanta Drug and Alcohol Rehab. Located in Roswell, GA, this center provides vital support ranging from inpatient, and outpatient to aftercare services, with a primary focus on treating the person as a whole, not just the symptoms of alcohol addiction.
Contact Details:
General Alcohol Addiction Treatments
While each person's journey to recovery is unique, the following are some common treatment modalities for alcohol addiction:
Detoxification
Detoxification is usually the initial step in treatment for alcohol addiction. This process helps filter out toxins from the person's body that has accumulated due to excessive consumption of alcohol. It helps in managing the withdrawal symptoms that occur when an individual stops using alcohol.
Individual Counseling
One-on-one counseling sessions help individuals identify the reasons behind their addiction, develop coping skills, and learn to make healthier decisions.
Group Therapy
Group therapy provides individuals with a platform to share their experiences, challenges, and victories in their fight against addiction.
Family Therapy
This approach helps to restore and improve family relationships that have been strained due to alcohol addiction.
Medication Assisted Treatment (MAT)
MAT involves the use of FDA-approved medications in combination with counseling and behavioral therapies to treat alcohol addiction.
Aftercare Planning
An essential part of any recovery journey, aftercare planning offers ongoing support to prevent relapse after treatment.
It's essential to remember that each individual's journey with addiction is different. A viable treatment blend may rely upon the individual's history of alcohol use, physical and mental health, and readiness to change.
The Opioid Epidemic in Tucker, GA, and Available Addiction Treatment Options
The exponential surge in opioid misuse and opioid-related deaths have led to an unprecedented epidemic in Tucker, GA. Opioids, including prescription pain relievers and heroin, have posed serious health risks impacting individuals, families, and communities.
The Crisis
A significant increase in opioid overdose deaths occurred in Georgia in recent years. According to data from the Georgia Department of Public Health, there was a more than double increase from 2009 to 2018: 426 to 1013, respectively. Prescribed opioids and synthetic opioids, mainly fentanyl, contribute most to overdose deaths.
Addiction Treatment Options in Tucker, GA
Several initiatives and treatment centers are in place to combat the epidemic and offer assistance to those affected:
The Substance Abuse and Mental Health Services Administration (SAMHSA): Offers an online treatment services locator. Visit their Find Treatment page to locate proximate facilities.
DeKalb Community Service Board (CSB): Provides addiction recovery support. More about their programs here.
Government Resources
The Georgia Department of Behavioral Health and Developmental Disabilities (DBHDD) coordinates efforts to reduce opioid misuse and addiction. They run the Georgia Opioid Strategic Plan, targeting opioid misuse, addiction, and overdose.
The Centers for Disease Control and Prevention (CDC) also provides vital information about opioid overdoses on their website.
Conclusion
Tucker, GA, like many other towns in the state, is grappling with the opioid crisis. Government entities, local organizations, and treatment centers are collaborating to mitigate the impacts, offering help to those affected. Remember, help is just a call or click away.
Lasting Recovery Begins Today
With the right guidance and support, lasting recovery is a reachable goal for everyone. Here in Tucker, GA, we are dedicated to offering that help to anyone seeking a better path.
Recovery doesn't have to be a journey taken alone. We encourage you to call and speak with a Recovery Advocate at our facility to start your journey toward healing. Our professional team is standing by, ready to help you find your way to lasting recovery.
Start Your Recovery Today
Our Recovery Advocates are standing by to walk you through your treatment options and help you get your life back.