Best Alcohol & Drug Treatment Center with Resources in Canton, GA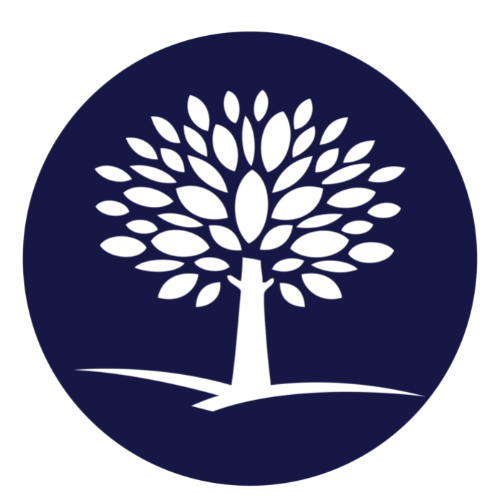 Last Updated: August 28, 2023
Editorial Policy | Research Policy
Substance Abuse Resources in Canton, Georgia
Substance abuse is a serious concern within the state of Georgia, with the city of Canton being no exception to this trend. According to reports from the Substance Abuse and Mental Health Services Administration, an average of 2.8% of adolescents aged 12 to 17 in Georgia reported using substances in the past month. More worryingly, Georgia ranks among the top 10 U.S. states for the number of opioid overdose deaths. This data signifies an urgent need for effective treatment resources in Canton, GA, to combat this growing crisis.
Luckily, for residents of Canton coping with substance abuse issues, there are a variety of local resources available, including rehabilitation centers, counseling services, and support groups. Through these services, individuals can gain access to both professional help and peer support in overcoming addiction, leading to recovery and healthier lives.
About Canton, GA
Located in the heart of Cherokee County, Canton, GA, is a vibrant city that strikes a perfect balance between appreciating the past and embracing the future. Founded in 1833, Canton's rich history is beautifully embedded in its historic downtown district, which hosts regular events that promote community interaction and engagement.
According to the most recent census, Canton's population stands at approximately 30,000, a testimony to its rapid growth, which has nearly doubled over the past decade. This population boom has resulted in increased diversity, transforming Canton into a cultural confluence where various traditions and values harmoniously interact.
The residents of Canton have worked tirelessly to cultivate a close-knit, friendly community vibe that welcomes everyone. From walking tours and live performances to art exhibits and farmers' markets, the city offers something for everyone, making it not only a great place to visit but also an ideal home.
Despite its many alluring aspects, Canton, like many other cities across America, grapples with substance abuse issues. The impact of drug and alcohol addiction is evident within the community. Several agencies and organizations are tirelessly working to provide education, prevention, and treatment services to those affected. Notable among these is the Georgia Department of Behavioral Health and Developmental Disabilities (DBHDD), which provides a comprehensive online resource for those seeking help with substance abuse problems.
The community continues to strive for increased awareness of this pressing issue and to foster an environment where those affected by substance abuse feel supported and encouraged to seek help. The challenges are significant, but so too is the resolve of Canton's community to overcome them.
Our Closest Facility
We're pleased to introduce you to our closest facility for those in Canton, GA – The Recovery Village Atlanta Drug and Alcohol Rehab. Our well-equipped facility is situated in a peaceful and supportive environment to help you overcome substance use and any co-occurring mental health disorders.
Our facility's details are as follows:
Our proximity to Canton, GA, makes us a highly convenient location to seek necessary assistance. Our team of dedicated and experienced professionals is ready to guide and support you throughout your recovery journey. With personal care and customized treatment plans, we are committed to helping you conquer your struggles with substance use and co-occurring mental health disorders.
Please do not hesitate to contact us or visit our website for more information about our services, programs, and treatments.
Overview of The Recovery Village Atlanta Drug and Alcohol Rehab Programs for Treating Substance Abuse Near Canton GA
When battling substance abuse and addiction, it's crucial to seek help from a trusted, reputable rehab facility. Our facility, The Recovery Village Atlanta Drug and Alcohol Rehab, offers comprehensive programs for those seeking to overcome their addiction and start a new, healthy life.
At The Recovery Village Atlanta Drug and Alcohol Rehab, we understand the complexities of addiction and the courage it takes to ask for help. We offer a variety of rehab programs designed to meet the unique needs of each patient. Programs include inpatient treatment, outpatient treatment, partial hospitalization programs, and aftercare planning. Our experienced team of professionals works closely with each patient to develop a personalized treatment plan that will lead to a successful recovery.
We are conveniently located for those in the Canton, GA, area at 11725 Pointe Pl, Roswell, GA, 30076. Our friendly staff is available to discuss treatment options, insurance coverage, and other specifics about your rehab journey. Don't hesitate to contact us at (470) 990-9483.
For more detailed information about our facilities, services, and treatment programs, please visit our website at https://www.recoveryatlanta.com. Here, you'll find comprehensive resources, articles, and guides to help you understand the treatment process and what to expect. Recovery is possible, and it begins with reaching out. Let The Recovery Village Atlanta Drug and Alcohol Rehab guide you on your path to sobriety. We're committed to helping you make a fresh start.
Common Co-occurring Disorders in Canton, GA
In Canton, Georgia, and indeed nationwide, there is a growing awareness about the reality of co-occurring disorders. A co-occurring disorder, also known as dual diagnosis, refers to when an individual simultaneously experiences a substance use disorder and a mental health disorder.
One of the most common co-occurring disorders in Canton, GA, is a combination of a depressive disorder and an alcohol use disorder. Individuals with this dual diagnosis often turn to alcohol as a form of self-medication for their depressive symptoms. Unfortunately, alcohol use actually exacerbates depressive symptoms, creating a dangerous cycle of dependence.
Anxiety disorders and drug use disorders also often co-occur. Individuals with anxiety disorders may turn to substances in an attempt to reduce their symptoms. Regrettably, chronic substance use can lead to an increase in anxiety symptoms—particularly during periods of withdrawal.
The combination of post-traumatic stress disorder (PTSD) and substance use is another common co-occurring disorder in Canton. Notably, substances are often used as an unhealthy coping mechanism to manage the distressing symptoms of PTSD.
It's important to note that, for individuals struggling with co-occurring disorders, the road to recovery involves treatment for both substance use and mental health disorder. Integrated treatment plans, which address both disorders simultaneously, have been shown to be most effective. These treatments are available in a range of settings, from SAMHSA-certified inpatient facilities to outpatient counseling centers.
Overall, knowledge is power when dealing with co-occurring disorders. Understanding the complexities of these conditions is the first step toward recovery and a healthier future.
Recovery Resources in Canton, GA
Local and State Resources
Government Resources
The Recovery Village Atlanta Drug and Alcohol Rehab
As a premier recovery resource, The Recovery Village Atlanta Drug and Alcohol Rehab is dedicated to providing personalized care to help individuals overcome substance addiction. They are just a short drive away from Canton, GA.
Address: 11725 Pointe Pl, Roswell, GA 30076
Contact Number: (470) 990-9483
Website: www.recoveryatlanta.com
Substance Abuse in Canton, Georgia: An In-Depth Look
Substance abuse is a pervasive issue impacting communities, families, and individuals across the United States. This problem is not isolated to large metropolises but is also present in smaller towns like Canton, Georgia. In Canton and the broader Cherokee County, common substances of abuse include alcohol, prescription drugs, and illicit drugs such as opioids and methamphetamines. 
Alcohol: Alcohol is one of the most commonly abused substances in Canton. According to a 2019 Community Health Assessment by the Cherokee County Public Health Department, 15% of adult respondents reported heavy or binge drinking within the past 30 days of the survey. The analysis shows a trend of higher alcohol consumption compared to the state average of 13%. 
Prescription Drugs: The misuse of prescription drugs, including opioids and benzodiazepines, poses a significant threat in Canton. These drugs, often obtained legally initially, can quickly lead to addiction. In 2020, the Department of Behavioral Health and Developmental Disabilities reported that over 70% of drug overdose deaths in Georgia involved opioids.
Illicit Drugs: Methamphetamines and opioids like heroin cause considerable harm in the Canton community. The Georgia Bureau of Investigation's Drug Trends Report in 2019 indicated that methamphetamine cases more than doubled in the state over the past decade, reflecting the rise of this problem in communities like Canton.
Proactive steps taken by Canton, such as the prescription drug monitoring program and providing local resources for substance misuse prevention, demonstrate a commitment to addressing this issue. However, these statistics remind us that there is ongoing work to reduce substance abuse within the city and the broader state.
Warning Signs of Substance Abuse
In Canton, GA, it is essential for residents to be aware of potential signs of substance abuse. Maintain a vigilant watch for the following symptoms, as they can indicate a potential problem:
Behavioral changes: Sudden changes in behavior or drastic mood swings, unexplained financial problems, an increase in risky behavior, or social isolation could be signals.
Physical signs: Watch out for abrupt weight changes, irregular sleep patterns, poor coordination, bloodshot eyes, or generally poor appearance.
Health issues: Constant lethargy, unexplained bruises or infections, and neglecting hygiene are red flags.
Work/academic issues: If one's work performance noticeably decreases or academic grades drop without good reason, it might be a sign.
Substance abuse is a serious issue that can drastically impact individuals and their families. Let's be vigilant for these signs and support our friends, family, and neighbors who may be struggling with substance use issues. For information about local resources and support, you may consider reaching out to the Georgia Crisis and Access Line (GCAL) or DBHDD, which provides a wide range of health services, including Substance Abuse Treatment programs.
Alcohol Addiction Treatment Options in Canton, GA: An In-Depth Look
Alcohol addiction is a deep-seated issue that requires professional support and quality treatment to overcome. For residents of Canton, GA, seeking such assistance, there are numerous treatment avenues to explore.
Types of Alcohol Addiction Treatments
The most effective treatments for alcohol addiction often involve a combination of therapies that cater to the individual's unique circumstances and needs. The main types include:
Detoxification: This is a medically supervised period of alcohol withdrawal where any physical dependency on alcohol can be safely handled.
Medication-Assisted Treatment (MAT): Certain prescription medications can assist with reducing cravings and minimizing withdrawal symptoms.
Therapy: This primarily involves cognitive-behavioral therapy, group or individual therapy sessions, and family therapy.
Rehabilitation Programs: This can range from inpatient (residential) programs to outpatient programs where treatment is provided in a supportive living environment. These programs often combine detox, MAT, and therapy.
Our Featured Recovery Center: The Recovery Village Atlanta Drug and Alcohol Rehab
Located close to Canton, GA, is The Recovery Village Atlanta Drug and Alcohol Rehab at 11725 Pointe Pl, Roswell, GA 30076. They can be reached by phone at (470) 990-9483. As a premier facility, Recovery Village offers a comprehensive blend of the aforementioned treatments tailored to suit an individual's unique recovery needs.
Emphasizing a holistic approach to recovery, The Recovery Village takes into account the physical, mental, and emotional aspects of addiction, ensuring that every angle is addressed during your stay with us. Our range of services, provided by experienced professionals, ensures a well-rounded and effective recovery journey.
At Recovery Village, you can find a host of treatment options that include both inpatient and outpatient rehab programs, medical detox, therapy, and much more. Each treatment is designed to fit the patient where they are on their journey to recovery, aiding us every step of the way until they reach their goal of sobriety.
To get started or learn more about the services offered at The Recovery Village, do not hesitate to visit our website today.
Final Considerations for Alcohol Addiction Treatment
Seeking help for alcohol addiction is a critical first step toward recovery. There are treatment options both locally in Canton, GA, as well as in nearby regions. Whether it be medically assisted treatments, rehabilitation programs, or supportive therapies, the robust treatment avenues ensure each person's unique needs can be catered to fully and effectively.
Remember, effective treatment is comprehensive and individualized, adhering to your needs and providing you with the tools and resources to ensure long-lasting recovery from alcohol addiction.
The Opioid Epidemic in Canton, GA
The town of Canton in Georgia, like many other regions in the United States, is facing a growing crisis — the opioid epidemic. According to the Centers for Disease Control and Prevention (CDC), Georgia experienced an estimated 1,043 reported deaths due to opioid overdoses in 2018 alone. This alarming data underscores the urgency to address this crisis and support affected residents of Canton in their journey to recovery.
Addiction Treatment Options in Canton, GA
There are several addiction treatment options available in Canton to aid those impacted by the opioid crisis. These include:
Professional Health Treatment Services (PHTS): PHTS offers comprehensive, individualized addiction treatment programs, including medication-assisted treatment (MAT), counseling, and long-term follow-up to prevent relapse.
Georgia's Department of Behavioral Health and Developmental Disabilities (DBHDD): Through this agency, the state government provides several resources, including a statewide addiction hotline and crisis centers. Visit the DBHDD website for more information.
Government Resources for the Opioid Epidemic
The federal government also offers resources to assist individuals, families, and communities affected by the opioid crisis. These include:
Substance Abuse and Mental Health Services Administration (SAMHSA): SAMHSA provides a free, confidential 24/7 helpline for individuals and families facing mental health and/or substance use disorders. Call SAMHSA's National Helpline at 1-800-662-HELP or visit their website for reference.
The opioid crisis is a complex problem that requires comprehensive solutions. As a community, we must work together and utilize these resources to aid those in need and move toward a future free of opioid addiction.
Our Hope for Lasting Recovery in Canton, GA
We at Recovery Atlanta are deeply committed to helping individuals find lasting recovery from substance abuse. We believe in the ability of our Canton, GA, community members to make real, enduring changes in their lives. Recovery isn't always an easy journey, but we see miracles happen here every day.
Your path to a brighter future could start with just one phone call to a Recovery Advocate from our facility, standing by at (470) 990-9483. It's our mission to help you navigate through the initial steps toward recovery, regardless of your current situation or past experiences.
Contact Us
We warmly invite you to reach out to us. Our nearest facility to Canton, GA, is located at:
11725 Pointe Pl, Roswell, GA 30076
Phone: (470) 990-9483
Website: Recovery Atlanta
Know that when you get in touch with us, you are taking a brave step toward a life of recovery. We believe in you, and we hope that others in the Canton, GA, area also take advantage of our resources. With our support, you, too, can achieve lasting recovery.
Start Your Recovery Today
Our Recovery Advocates are standing by to walk you through your treatment options and help you get your life back.