Top Drug & Alcohol Rehab Treatment Resources in Mableton, GA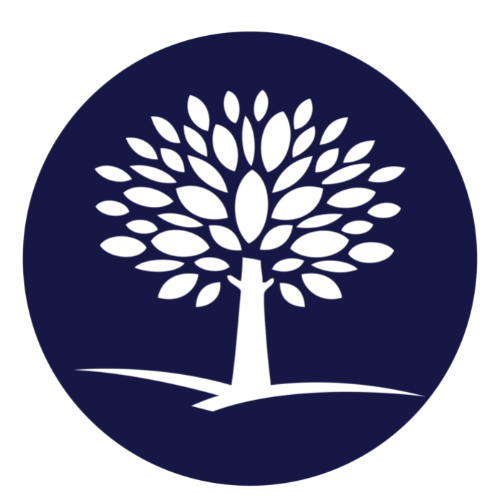 Last Updated: August 28, 2023
Editorial Policy | Research Policy
Substance Abuse Resources in Mableton, Georgia
Substance use and addiction pose severe challenges in the state of Georgia, including the city of Mableton. According to the Substance Abuse Research Alliance, Georgia is experiencing a significant increase in substance use cases, particularly involving opioids and methamphetamine. In 2017, an estimated 55,000 adults in the state were dependent on illicit drugs. Moreover, Georgia ranks 11th in the nation in substance misuse among people aged 12 years and older. This alarming trend highlights the urgent need for accessible, effective treatment resources for substance abuse in Mableton, GA, and beyond.
About Mableton, GA
Located in the cultural heartland of the State of Georgia, Mableton exemplifies quintessential Southern charm. This serene city, which owes its name to Scottish immigrant and plantation owner, Robert Mable, exhibits a rich tapestry of history. From its humble beginnings as a colonial farming hamlet to its profound contributions during the American Civil War, the city's enchanting past vibrates in every corner.
Mableton's scenic landscapes, garnished with historic farmhouses, grandiose structures, and ambient eateries, paint a perfect picture of a suburban idyll. The city whispers the essence of Southern Hospitality, drawing in people from all walks of life with its homely vibe and warm community spirit. As per the Census Bureau's recent estimates, the population stands at around 40,000 people, affirming its status as the largest unincorporated census-designated place in Metro Atlanta.
However, beneath Mableton's pastoral sheen lies a stark reality. Like many communities nationwide, the city faces a significant challenge with substance abuse. Despite various intervention efforts, drug and alcohol addiction remains a considerable health issue, tearing families apart and straining community resources. The prevalence of opioids, methamphetamine, and alcohol abuse, in particular, reveals an urgent need to bolster prevention, treatment, and recovery services.
Many local and federal organizations are working tirelessly to combat this epidemic. If you or someone you know struggles with addiction, it is crucial to seek help from accredited recovery resources such as SAMHSA's National Helpline. Remember, recovery is a journey that starts with a single step.
Our Closest Facility
We are proud to introduce our closest facility, the Recovery Village Atlanta Drug and Alcohol Rehab. Located conveniently at this address:
11725 Pointe Pl, Roswell, GA 30076.
You can easily reach us at our contact number (470) 990-9483.
For more information on our specialized programs, visit our website: https://www.recoveryatlanta.com.
Why Choose Us?
If you are in Mableton, GA, and you or a loved one are seeking help for substance use and co-occurring mental health disorders, our facility offers a nurturing and supportive environment to start your path to recovery. Our experienced professionals provide personalized care tailored to individual needs, combining therapy, counseling, and medical treatments for holistic healing.
Don't delay your recovery journey. Reach out to us today!
Overview of Rehab Programs for Treating Substance Abuse near Mableton GA
Substance abuse continues to be a significant issue in many communities, including Mableton, Georgia. Fortunately, there are innovative and effective rehab programs that can guide individuals toward a life free from addiction. One of these is the treatment offered at our facility, The Recovery Village Atlanta Drug and Alcohol Rehab.
The Recovery Village Atlanta Drug and Alcohol Rehab
The Recovery Village Atlanta Drug and Alcohol Rehab is committed to personalized care that focuses on the root causes of addiction. Our team of highly experienced professionals uses an integrated approach that combines traditional clinical therapies with holistic treatments. We offer a range of programs designed to meet the unique needs of each client.
If you're in Mableton or the surrounding areas and are ready to take the next steps toward recovery, consider reaching out to The Recovery Village Atlanta Drug and Alcohol Rehab. Our facility is located at 11725 Pointe Pl, Roswell, GA 30076.
Contact Us
Reach out to us at (470) 990-9483 for more information about our services and to find out how we can support you or a loved one in the journey towards a healthier, substance-free life. Alternatively, you can visit our website at www.recoveryatlanta.com to learn more about our programs and read about the success stories of those who have chosen recovery through our programs.
Recovery Resources in Mableton, GA
The following is a list of state, local, and government resources available in Mableton, GA, including The Recovery Village Atlanta Drug and Alcohol Rehab, our nearest facility.
State and Government Resources
Local Resources
For more information, please consider reaching out to these resources directly. Remember, help is just a call or click away.
Common Substances of Abuse in Mableton, Georgia
In Mableton, Georgia, as in many communities across the spectrum of America's towns and cities, substance abuse is a pressing issue. Many different types of substances are abused, some more common than others. Here, we explore the most common substances of abuse in Mableton, infused with relevant local and state statistics to paint an accurate picture of the situation.
Alcohol
Alcohol remains a significant contributor to the substance abuse problem in Georgia. According to the Substance Abuse and Mental Health Services Administration (SAMHSA), in 2019, approximately 443,000 individuals aged 12 and older were battling alcohol dependence or abuse in Georgia, highlighting the scale of the problem.
Opioids
Opioids, including prescription drugs and heroin, are a serious problem in Mableton and throughout Georgia. The Centers for Disease Control and Prevention (CDC) reported that in 2018, Georgia providers wrote 70.9 opioid prescriptions for every 100 persons, compared to the average U.S. rate of 51.4 prescriptions.
Methamphetamines
Methamphetamines, including crystal meth, are a persistent issue in the area. The Drug Enforcement Administration (DEA) has noted an increasing trend in methamphetamine abuse in Georgia, with seizures of the drug reaching record levels.
Marijuana
Marijuana is a common substance of abuse, especially among younger individuals. According to the SAMHSA, around 10.13% of Georgia residents reported using marijuana in the past year.
Efforts to Combat Substance Abuse in Mableton, Georgia
Efforts are ongoing to tackle substance abuse in Mableton and across Georgia as a whole. Comprehensive strategies are being developed to focus on prevention, treatment, and recovery. The community, health professionals, and law enforcement are working together to combat this multifaceted problem, hoping to create a healthier, safer Mableton for future generations.
Warning Signs of Substance Abuse
Substance abuse can affect individuals of all ages, backgrounds, and walks of life. For residents of Mableton, GA, it is important to recognize the warning signs in our friends, family, or even ourselves in order to get the required help in a timely manner. Some of these signs might include:
Drastic changes in behavior, mood, or personality.
Losing interest in activities that were once enjoyed.
Noticeable changes in weight or physical appearance.
Withdrawing from family and friends.
Getting in trouble with the law.
Poor performance at school or work.
Unexplained need for money, or disappearance of money or valuables.
Using drugs in dangerous situations, such as while driving.
If you or someone you know is exhibiting these signs, it could indicate a substance abuse problem. It's important to seek help from professionals who can provide help and support. You can visit the Substance Abuse and Mental Health Services Administration (SAMHSA) national helpline page or call their helpline at 1-800-662-HELP (4357) to connect with treatment services in your area.
Alcohol Addiction Treatments in Mableton, GA
Addressing alcohol addiction is crucial to building a healthy community. In Mableton, GA, various treatment modalities are available to assist individuals grappling with alcohol dependency.
Types of Alcohol Addiction Treatments
Detoxification: This is the first step in many alcohol rehab programs and involves a period of time after stopping drinking where the body is allowed to cleanse itself of the alcohol in its system.
Medication-Assisted Therapy: Certain medications can be used to reduce the urge to drink or to create adverse effects if alcohol is consumed.
Behavioral Treatments: Therapies such as cognitive-behavioral therapy, motivational enhancement therapy, and marital and family counseling are often used.
Support Groups: Groups such as Alcoholics Anonymous (A.A.) and others can provide peer support for people recovering from alcohol addiction.
Residential and Outpatient Programs: Depending on the severity of the addiction and the circumstances of the individual, either residential or outpatient programs may be suitable.
The Recovery Village Atlanta Drug and Alcohol Rehab
The Recovery Village Atlanta Drug and Alcohol Rehab is a facility that offers comprehensive alcohol addiction treatment. Located close to Mableton, GA, the Recovery Village offers a range of treatment options, including medical detox, residential programs, partial hospitalization programs, intensive outpatient programs, and aftercare planning.
Our team of specialists tailor each treatment program to the individual's needs, ensuring a well-rounded and thorough approach to recovery. 
Address: 11725 Pointe Pl, Roswell, GA 30076
Contact Number:(470) 990-9483
Website: www.recoveryatlanta.com
It's important to remember that recovery is an ongoing journey, and seeking help is a strong first step. It's never too late to begin the path toward wellness.
Opioid Epidemic in Mableton, GA
The opioid epidemic has had a remarkable impact on communities across the United States, with Mableton, GA being no exception. This crisis is largely driven by an increase in the prescription of opioid painkillers, as well as the subsequent misuse of these drugs.
According to the Georgia Department of Public Health, opioids were involved in approximately three-quarters of drug overdose deaths in Georgia in recent years.
Addiction Treatment Options in Mableton, GA
Fortunately, there are a number of addiction treatment options available to residents of Mableton. These services range from outpatient counseling to residential treatment programs, and they aim to provide comprehensive and individualized care to help individuals overcome their addiction to opioids.
It's also worth noting that the U.S. Department of Health and Human Services (HHS) has launched a comprehensive strategy to combat the opioid crisis. This includes improving access to treatment and recovery services, promoting the use of overdose-reversing drugs, strengthening our understanding of the epidemic through better public health surveillance, providing support for cutting-edge research on pain and addiction, and advancing better practices for pain management.
In the fight against the opioid epidemic, Mableton is not alone. The Georgia government, the federal government, and local community organizations are all important parts of a multi-pronged approach to tackling this crisis.
Hope for Lasting Recovery in Mableton, GA
We understand that recovery can seem like a daunting journey, but at our facility, we are here to accompany you every step of the way. We believe there is always hope for lasting recovery, and we have seen countless individuals regain their lives and surpass their wildest dreams. Now, it's your turn.
Our closest facility is conveniently located at 11725 Pointe Pl, Roswell, GA 30076. Speaking to one of our Recovery Advocates could be the first step toward a new life. We encourage anyone in Mableton, GA, who is struggling with addiction to call us at (470) 990-9483.
We understand that each individual's journey is unique, and we are committed to providing personalized, compassionate care to help you overcome your challenges and emerge stronger. No matter what you're facing, we believe in your ability to achieve lasting recovery.
Find out more about us, our methods, and how we can help on our website. Remember, help is just a phone call away. Our Recovery Advocates are standing by to help you set your path toward healing and recovery. We look forward to being a part of your journey to freedom and fulfillment.
Start Your Recovery Today
Our Recovery Advocates are standing by to walk you through your treatment options and help you get your life back.