Best Alcohol & Drug Treatment Center with Resources in Atlanta, GA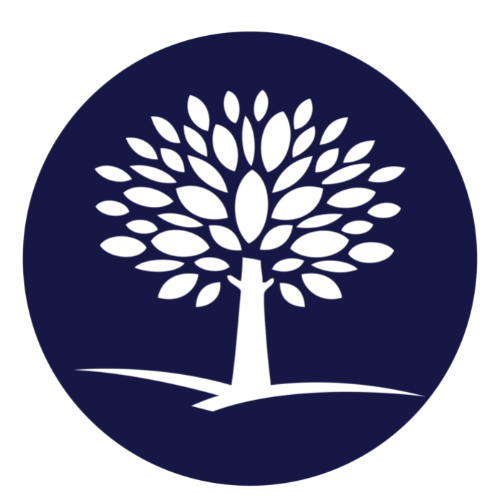 Last Updated: August 28, 2023
Editorial Policy | Research Policy
Substance Abuse Resources in Atlanta, Georgia
Substance misuse is a growing concern in the state of Georgia, particularly in its most populous city, Atlanta. According to the Substance Abuse and Mental Health Services Administration (SAMHSA), approximately 7.5% of Georgians aged 12 and older had some form of substance use disorder in the previous year. This has led to an increasing need for effective interventions and resources, especially in Atlanta. The city now offers a variety of both public and private substance abuse resources and treatment centers aimed at assisting those struggling with this crisis.
Local Treatment Resources
In Atlanta, there are numerous resources available to those struggling with substance abuse. These include outpatient treatment centers, inpatient rehab facilities, detox centers, and counseling services. Many of these services aim to address the root cause of addiction and provide the necessary tools for individuals to lead a sober life.
Local Statistics on Substance Abuse
In further emphasis on the need for these resources, drug overdose deaths in Georgia have seen an uptick in recent years, largely due to opioids. According to reports from the Georgia Department of Health, in 2018, the state saw a 10% increase in drug overdose deaths compared to the previous year. With a sizeable proportion of these overdoses occurring in Atlanta, it's clear that the city has a significant need for comprehensive and accessible substance abuse treatment resources.
About Atlanta, GA
Atlanta, Georgia's capital and most populous city embodies a rich history that is intricately woven with cultural diversity, sprawling urbanization, and Southern charm. Officially established in 1837, Atlanta has grown to become an economic powerhouse, acting as a global hub for commerce, finance, research, technology, education, media, art, and entertainment.
As of 2020, Atlanta boasts a population of over 500,000 residents within its city boundaries, with millions more in the expansive metropolitan area. This booming growth paints a vibrant and cosmopolitan picture of the city, where modern skyscrapers seamlessly blend with historic architecture, lush parks, and bustling street scenes showcasing lively music, food, and arts culture.
However, like any major city around the globe, Atlanta faces its unique set of challenges. One such issue is substance abuse, which has been gaining recognition as a significant public health concern in recent years. Substance abuse, especially related to opioids and methamphetamines, has seen a disturbing rise, straining the city's healthcare and law enforcement resources.
Recovery efforts in Atlanta are robust and ongoing, with numerous non-profit organizations and community initiatives focused on providing support, treatment, and advocacy for individuals affected by this crisis. The city's resilience and communal spirit are evident in these efforts, painting a hopeful picture for the future.
Our Closest Facility
The Recovery Village Atlanta Drug and Alcohol Rehab
Based at 11725 Pointe Pl, Roswell, GA 30076, the Recovery Village Atlanta is ideally situated for individuals residing in Atlanta, GA, and the surrounding areas who are seeking comprehensive help for substance use and co-occurring mental health disorders.
We are recognized for our dedicated and experienced team of professionals, innovative and evidence-based treatment protocols, and a supportive and healing environment that supports recovery in the most holistic and empowering way.
At our facility, we recognize and treat addiction as a complex disease, and our treatment services are built around a multidisciplinary approach which includes medical services, cognitive-behavioral therapy, family counseling, support groups, and more.
Contact Details
Don't let addiction control your life any longer. Reach out to us and start your journey towards a healthier, happier, and substance-free life.
Overview of Rehab Programs for Treating Substance Abuse Near Atlanta GA
In the bustling city of Atlanta, Georgia, one can find world-class services for treating substance abuse problems. Among these services, The Recovery Village Atlanta Drug and Alcohol Rehab stands out with its comprehensive approach to recovery.
Located at 11725 Pointe Pl in Roswell, Georgia, The Recovery Village Atlanta offers a broad range of personalized treatment plans for individuals struggling with addiction problems. Our integrated approach combines mental health counseling, recreational therapy, nutrition, and wellness strategies with the latest in addiction treatment programs.
Patients can expect a safe and supportive environment where they can openly discuss their struggles, learn valuable coping mechanisms, receive medical care, and ultimately work towards sustainable recovery. The compassionate team of professionals strives to accurately address each patient's unique needs, fostering personal growth and promoting long-term health and sobriety.
The Recovery Village Atlanta understands that each individual's journey to recovery is different. Hence, they offer various levels of outpatient and residential treatments tailored to the individual needs of each patient. They strongly believe in the power of a holistic approach to recovery, integrating physical, mental, and emotional treatments for substance abuse.
The choice to change your life starts with a single step. Get in touch with The Recovery Village Atlanta Drug and Alcohol Rehab by calling (470) 990-9483 or visit our website at www.recoveryatlanta.com to learn more about the services they offer and how they can help you or a loved one to start the journey towards recovery.
Common Co-Occurring Disorders in Atlanta, GA
In Atlanta, Georgia, co-occurring disorders, also known as dual diagnosis, are a growing concern. A co-occurring disorder refers to a situation wherein a person has both a mental illness and a substance use disorder. The types of these disorders that are most commonly linked together vary in the area, but there are a few that stand out.
The most common co-occurring disorders in Atlanta include depression and alcohol abuse. People suffering from depression often resort to alcohol as a coping mechanism, leading to a vicious circle of increased depression symptoms and increased alcohol use.
Anxiety disorders, particularly generalized anxiety disorder, and drug use, particularly marijuana, are also frequently observed. Anxiety can lead individuals to self-medicate with drugs, exacerbating the problems associated with both medical conditions.
Atlanta also sees a high instance of the co-occurrence of Post Traumatic Stress Disorder (PTSD) and opioid abuse. Generally, the traumatic event that triggered the PTSD also leads to physical pain, for which opioids are often prescribed. This dual diagnosis can be particularly difficult to treat due to the intensity of both the physical addiction and the psychological trauma.
Attention Deficit Hyperactivity Disorder (ADHD), co-occurring with cocaine use, is another common dual diagnosis in Atlanta. Individuals with ADHD may turn to stimulants like cocaine to help manage their symptoms, leading to a complicated and dangerous cycle of drug addiction.
It's crucial for anyone struggling with these co-occurring disorders, or any other combination of mental health and substance use disorders, to seek professional assistance. Co-occurring disorders can be complex and demanding, requiring careful and integrated treatment plans to address both disorders simultaneously. In Atlanta, there are a number of resources available for those suffering from these conditions.
Recovery Resources in Atlanta, GA
Here is a detailed list of state, local, and government recovery resources available in Atlanta, GA, including The Recovery Village Atlanta Drug and Alcohol Rehab.
The Recovery Village Atlanta Drug and Alcohol Rehab: Located at 11725 Pointe Pl, Roswell, GA 30076, they offer extensive recovery programs and services. They can be contacted at (470) 990-9483 or visit our website for more information.
Georgia Department of Behavioral Health and Developmental Disabilities: Provides a variety of substance abuse and mental health services. Their contact details and exact services can be found on their website.
City of Decatur – Substance Abuse Prevention: Offers different programs for substance abuse prevention. You can learn more by visiting their website.
Substance Abuse in Atlanta, GA: An In-depth Analysis
Substance abuse presents an ongoing challenge in Atlanta, Georgia, and its surrounding areas. Various substances are pertinently abused, with effects that ripple out into individual lives, families, and the community at large.
Alcohol: Nationally, Georgia ranks comparatively high in alcohol-related deaths. According to the Centers for Disease Control and Prevention (CDC), Georgia witnessed approximately 2,358 alcohol-induced deaths in 2017. Atlanta, as the state's largest city, carries a significant portion of this burden.
Opioids: Opioid abuse is a glaring issue. According to the Georgia Department of Public Health, in 2018, Georgia witnessed 1,043 opioid overdose deaths, marking a 10% rise from 2017. Atlanta mirrors this trend, with a large proportion of these cases relating to Fentanyl, an extremely potent synthetic opioid.
Methamphetamine: It is alarming to note that Methamphetamine abuse has surged in Atlanta in recent years. The Georgia Bureau of Investigation (GBI) reported an increase in meth-related arrests in the Atlanta area, making it a major substance of abuse.
Cocaine: The Substance Abuse and Mental Health Services Administration (SAMHSA) noted in their 2020 report that cocaine-related hospital admissions in Georgia are on an upward trajectory. In Atlanta, cocaine remains one of the leading causes of drug-related deaths.
Marijuana: Marijuana is the most commonly used illicit drug in Georgia. The 2019 National Survey on Drug Use and Health (NSDUH) reported that 15.4% of Georgia adults used marijuana within the past year. The severity of substance abuse in Atlanta, GA, is concerning, necessitating more effective and expansive prevention and treatment programs. More than ever, it is crucial to equip individuals and communities with the resources and support they need to lead a healthy and fulfilling life.
Warning Signs of Substance Abuse
Substance abuse is a critical issue that affects individuals from all walks of life, including our community here in Atlanta, GA. It's important to recognize the warning signs early to help those who may be struggling.
Common symptoms indicative of a possible substance abuse problem include:
Unexplained changes in behavior or personality
Diminished performance at work or school
Sudden weight loss or gain and changes in physical appearance
Irrational or erratic behaviors
Financial problems resulting from purchasing substances
Frequent secretive behavior or lying to avoid answering questions about their activities
Withdrawal from social activities they once enjoyed
If you or someone you know is demonstrating these signs, it's important to take immediate action. Support is available. The Substance Abuse and Mental Health Services Administration's (SAMHSA) National Helpline, 1-800-662-HELP (4357), is a confidential, free, 24/7, 365-day-a-year treatment referral and information service (in English and Spanish) for individuals and families facing mental and/or substance use disorders.
For local resources in Atlanta, the Georgia Department of Behavioral Health and Developmental Disabilities provides extensive support for substance abuse problems. Always remember, it's never too late to seek help.
Alcohol Addiction Treatments Available in Atlanta, GA
Alcohol addiction is a serious condition that requires a multidimensional approach for effective treatment. In Atlanta, Georgia, various alcohol addiction treatment options are available, ranging from outpatient therapies, group counseling, and individualized treatment plans to inpatient rehab facilities.
Types of Alcohol Addiction Treatments
Outpatient Therapies: This includes individual counseling, group therapy, family therapy, and cognitive-behavioral therapy. The addicts attend therapy sessions while they live at their homes.
Detoxification: This is usually the first step in many alcohol rehabilitation programs. Medical detox can help manage withdrawal symptoms which could be severe or even life-threatening.
Inpatient Rehab: This treatment involves staying at a rehab facility while undergoing intensive treatment during the day. It's often best suited for those with severe alcohol addiction problems.
Sobriety Groups: Groups such as Alcoholics Anonymous provide support and community to individuals fighting addiction. These groups can play an essential role in addiction recovery and prevent relapse.
Our Closest Facility: The Recovery Village Atlanta Drug and Alcohol Rehab
Located at 11725 Pointe Pl, Roswell, GA 30076, The Recovery Village Atlanta is our nearest, trusted facility offering comprehensive alcohol addiction treatments. Completing both inpatient and outpatient programs, The Recovery Village Atlanta combines evidence-based addiction treatment with mental health counseling. The facility's network of skilled psychiatrists, nurses, and counselors work together to provide individualized care tailored to the needs of each patient. For any inquiries or to start your path to recovery, reach out at (470) 990-9483.
The journey to recovery from alcohol addiction is a step-by-step process that requires determination, commitment, and professional assistance. Whether it's you or a loved one who is battling this, remember– you're not alone, and help is always available in Atlanta, GA.
The Opioid Epidemic in Atlanta, GA
Atlanta, like many other cities across the United States, has been significantly affected by the opioid epidemic. Over the last decade, opioid addiction and overdose cases have seen a stark increase. According to the Centers for Disease Control and Prevention (CDC), opioids accounted for a majority of drug overdose deaths, marking a significant public health crisis in Georgia's capital city and the nation at large.
Opioid Addiction Treatment Options in Atlanta
Fortunately, several medical facilities and organizations in Atlanta provide opioid addiction treatment services. Treatment programs often incorporate a comprehensive approach, including medication-assisted treatment, counseling, and behavioral therapies.
Government Resources Available for the Opioid Epidemic
The government, both at the federal and state level, has resources aimed at combating the opioid epidemic. For instance, the Substance Abuse and Mental Health Services Administration (SAMHSA) offers a treatment services locator, a helpline, and various programs and campaigns targeting opioid use.
In Georgia, the Department of Public Health's Georgia Overdose Prevention Program provides overdose education, rescue kits, and connections to local support services.
Conclusion
Opioid addiction is a serious public health issue that affects people from all walks of life. By leveraging the available medical treatments and public resources, those battling addiction can find help, support, and hope for a healthier future.
We all face struggles in life, and at times, it can seem like you're alone in your fight against addiction. Remember – recovery is not a linear path; it has its highs and lows, its progress and setbacks. However, there is always hope for lasting recovery. Atlanta, Georgia, we believe in you.
We're Here To Help
At our facility located in Roswell, we want to help guide you on this path to recovery. You matter, your life matters, and there is a healthier, happier future waiting for you. Our dedicated Recovery Advocates are standing by, ready to help guide you in finding your path to lasting recovery.
Contact Us
We welcome your call at any hour. Speak with a Recovery Advocate at (470) 990-9483. If you prefer, you can also contact us or find more information on our recovery programs on our website.
Our Location
We're conveniently located at 11725 Pointe Pl, Roswell, GA 30076. Whether you're in Atlanta or a nearby city, we're close enough to be your partner and ally in your recovery journey.
Lasting Recovery is Possible
Start Your Recovery Today
Our Recovery Advocates are standing by to walk you through your treatment options and help you get your life back.