Top Alcohol & Drug Treatment Centers & Resources in Kennesaw, GA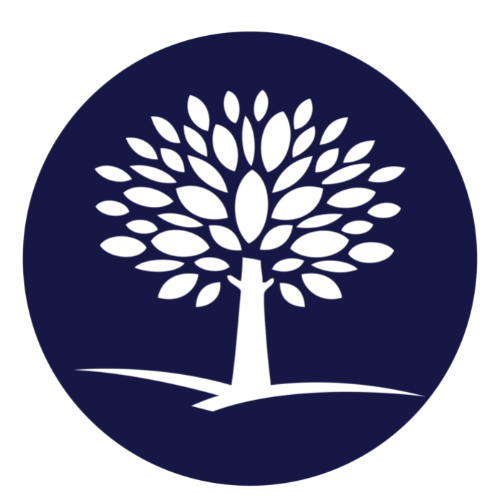 Last Updated: August 28, 2023
Editorial Policy | Research Policy
Substance Abuse Resources in Kennesaw, Georgia
Substance abuse remains a pressing issue in Kennesaw, GA, with an upward trend in drug and alcohol addiction. According to recent statistical data, the city and its greater Cobb County have seen a significant rise in drug-related incidents. The Georgia Department of Public Health reported that drug overdoses make up a substantial portion of emergency room visits every year. Alcohol addiction cases also remain notably high, making it crucial to highlight the importance of substance abuse resources and how they can help those in distress. Our aim is to provide valuable information about local treatment resources available in Kennesaw, aiming to support those impacted by substance addiction, helping them embark on the journey to recovery.
About Kennesaw, Georgia
Located in Cobb County, Kennesaw is a city rich in history and culture. The region was originally inhabited by Native Americans before the arrival of the European settlers. Kennesaw was the staging ground for the infamous Great Locomotive Chase during the American Civil War. Now, this vibrant city is best known for its Southern hospitality, charming downtown, and the Kennesaw Mountain National Battlefield Park, a testament to its historical significance.
As per the latest U.S. Census Report, the city has a population of over 30,000. The community is a reflection of the city's history and zest for life. Residential, business, and community services are all carefully curated to maintain the harmony of the past and present. It's a city bursting with energy and progress while still holding on to its historical roots.
However, like many cities across the nation, Kennesaw is confronting substance abuse issues within the community. Alcohol and drug addiction have been prevalent, affecting individuals and families alike. The impact has been far-reaching, with consequences ranging from mental and physical health problems to crime and socioeconomic problems.
A number of community initiatives have been put in place to fight substance abuse. Local government and non-government organizations are collaborating to provide resources, treatment options, and prevention strategies. By promoting awareness, lending support, and implementing recovery programs, Kennesaw is tackling this issue head-on, demonstrating its commitment to the welfare of its residents.
Our Closest Facility
We are proud to extend our services to the residents of Kennesaw, GA, from our nearest facility, The Recovery Village Atlanta Drug and Alcohol Rehab. Conveniently located at:11725 Pointe Pl,
Roswell, GA 30076
Feel free to contact us via phone at (470) 990-9483 or visit our website for more information at www.recoveryatlanta.com
Our facility offers a lifeline for those seeking help for substance use and co-occurring mental health disorders. We are a trusted provider of comprehensive treatment and care.
The Recovery Village Atlanta is just a short drive from Kennesaw, making it an ideal, close-by solution for those who wish to stay near loved ones while receiving the care they need. At our facility, we combine clinical therapy with holistic wellness practices to help our patients address the deep-rooted problems associated with addiction.
We believe that recovery is a journey, and we are committed to being there every step of the way. Come join us and begin your road to recovery in caring and professional hands.
Overview of Rehab Programs for Treating Substance Abuse near Kennesaw GA
When it comes to a comprehensive treatment approach to substance abuse, The Recovery Village Atlanta Drug and Alcohol Rehab, situated near Kennesaw, GA, is a leading facility committed to holistic healing. Right from initial assessments to continuing aftercare, our team of highly trained professionals is dedicated to helping individuals reclaim their lives.
Our rehab center provides varied programs designed to address the unique needs of each individual. Programs encompass medically supervised detoxification, residential (inpatient) treatment, partial hospitalization, intensive outpatient programs, outpatient treatments, and sober living arrangements.
At The Recovery Village Atlanta Drug and Alcohol Rehab, we believe in a patient-centric approach leveraging evidence-based treatments coupled with complementary therapies to ensure a well-rounded healing process. Our services focus on addressing the root cause of addiction, assisting with managing withdrawal symptoms, teaching effective coping skills, and providing the necessary skills to maintain sobriety.
By choosing The Recovery Village Atlanta Drug and Alcohol Rehab, individuals receive round-the-clock care and support, fostering reintegration into society as healthier, stronger individuals.
For more information about our programs and services, please visit our official website or get in touch with our responsive team at (470) 990-9483.
Our facility is conveniently located at 11725 Pointe Pl, Roswell, GA 30076.
Common Co-Occurring Disorders in Kennesaw, GA
In the city of Kennesaw, Georgia, like many other places surrounding it, there's an increasing concern about co-occurring disorders. Also known as dual diagnosis, co-occurring disorders refer to the simultaneous existence of substance use disorders alongside mental health disorders.
One common co-occurring disorder in Kennesaw involves substance abuse and depression. People confronted with depressive disorders often seek escape through alcohol or drugs, which only compound their problems. The use of these substances can provoke episodes of depression, leading to a vicious cycle of self-medication and growing mental health distress.
Another frequent pairing is anxiety disorders with substance abuse. As with depression, some individuals managing anxiety turn to substances as a form of self-medication. However, this often escalates anxiety symptoms, resulting in a heightened state of worry and fear.
Finally, there's the co-occurrence of Post-Traumatic Stress Disorder (PTSD) and substance use disorders. A significant number of Kennesaw residents suffering from PTSD also struggle with substance abuse, typically as a way to cope with the intrusive and distressing symptoms of the disorder.
Addressing these co-occurring disorders requires comprehensive treatment aimed at both conditions. If you or a loved one experiences any of these issues, seek help from Kennesaw's licensed professionals, who have the expertise in dealing with these complex situations.
Remember, there's no shame in seeking help. The path to recovery may be tough, but it's always worth the journey.
Kennesaw, GA Recovery Resources
The following is a list of state, local, and government resources for recovery available in Kennesaw, GA:
Cobb & Douglas Public Health: Services offered include mental health substance abuse treatment, preventative services, and emergency preparedness. www.cobbanddouglaspublichealth.com
Cobb Community Alliance to Prevent Substance Abuse (CCAPSA): CCAPSA works to decrease the level of substance misuse in the community, promoting health and wellness. ccapsa.org
Georgia Department of Behavioral Health & Developmental Disabilities: This state agency provides services to those with mental health, substance misuse, and developmental disabilities.
The Georgia Council on Substance Abuse (GCSA): GCSA works to reduce the impact of substance use disorders in the communities by influencing public policy. recovery.ga.org
The Recovery Village Atlanta Drug and Alcohol Rehab
Located nearby in Roswell, GA, The Recovery Village Atlanta Drug and Alcohol Rehab offers personalized addiction treatment services to those in need. It's our mission to help patients build the foundation for long-term recovery.
Substance Abuse in Kennesaw, Georgia: An In-depth Look
Substance abuse has been a significant issue nationwide, with Georgia, and more specifically, the city of Kennesaw, being no exception. Understanding the specific substances of abuse in this region, as well as the associated state and local statistics, can provide critical insight into the magnitude of this problem.
Alcohol
Alcohol is one of the most commonly abused substances in Kennesaw, GA. According to the Centers for Disease Control and Prevention (CDC), Georgia ranked 11th nationwide in terms of excessive drinking rates as of 2020.
Prescription Painkillers
Prescription opioids remain a significant issue in the Kennesaw area. The Opioid & Health Indicator database indicates that Georgia has a higher-than-average rate of opioid overdose deaths, with about 11.4 deaths per 100,000 persons compared to the national average of 14.8.
Methamphetamine
Methamphetamine use, while not as prevalent as alcohol or opioids, is still a concerning substance of abuse in Kennesaw. The DEA's 2020 Georgia Drug Threat Assessment revealed that methamphetamine was at an all-time high, signaling a potentially growing problem within the state.
Cocaine
While cocaine use has declined in recent years, it is still a substance of abuse in Kennesaw. According to the Georgia Department of Public Health, cocaine was associated with 17.6% of all drug overdose deaths in Georgia in 2019.
Marijuana
Marijuana is the most commonly used illicit drug in Georgia, including in Kennesaw. Data from the Substance Abuse and Mental Health Services Administration (SAMHSA) suggests that around 7.6% of Georgians reported using marijuana in the past month. This information paints a troubling picture and highlights the need for effective prevention, treatment, and recovery services in Kennesaw and throughout the state of Georgia. In such a context, education and community-led initiatives can help create a safer, healthier environment for everyone.
Warning Signs of Substance Abuse for Residents in Kennesaw, GA
Recognizing the signs of substance abuse could potentially save a life. If you or your loved one in Kennesaw, Georgia, exhibits the following signs, it might be indicative of a substance abuse issue:
Significant changes in appetite or sleep patterns
Neglecting responsibilities at school, work, or home
Decrease in physical appearance and personal grooming habits
Unexplained need for money or financial issues
Engaging in secretive or suspicious behaviors
Sudden change in friends, favorite hangouts, and hobbies
If you see these signs, please, reach out to professional help immediately: The Substance Abuse and Mental Health Services Administration (SAMHSA) National Helpline is available 24/7 and provides free and confidential treatment referral and information services.
Alcohol Addiction Treatments Available in Kennesaw, GA
Alcohol abuse and addiction is a significant problem that affects numerous individuals and families. There are numerous treatment options available in Kennesaw, GA, each tailored to the patient's individual needs. Understanding these treatments can help you or a loved one make an informed decision about alcohol addiction treatment.
Detoxification
Detoxification is usually the first step in alcohol addiction treatment. It involves flushing the alcohol from the body and managing withdrawal symptoms under professional supervision. This process can be physically and emotionally challenging and should ideally be undergone in a medical setting.
Individual Therapy
After detox, most individuals engage in individual therapy with a licensed therapist or counselor. Individual therapy sessions focus on understanding the root cause of the addiction and learning new coping strategies. Therapists may employ techniques such as cognitive-behavioral therapy, motivational interviewing, or dialectical behavior therapy.
Group Therapy
In addition to individual therapy, many treatment programs also offer group therapy sessions. These sessions allow patients to share experiences, learn from others, and develop a supportive network of individuals who understand the challenges of recovery.
Medication
In some cases, medication may be used to support recovery from alcohol addiction. Medications can help manage withdrawal symptoms, reduce cravings, and treat co-occurring mental health disorders.
Continuing Care & Aftercare Programs
After initial treatment, aftercare programs offer ongoing support to help individuals maintain their recovery. Aftercare services can include sober living homes, ongoing therapy or counseling, and support groups.
The Recovery Village Atlanta Drug and Alcohol Rehab
For those looking for local and comprehensive treatment options, The Recovery Village Atlanta Drug and Alcohol Rehab is an excellent choice. Address: 11725 Pointe Pl, Roswell, GA 30076, contact number: (470) 990-9483, and website: www.recoveryatlanta.com.
The Recovery Village provides a full continuum of care, including detox, inpatient treatment, partial hospitalization program (PHP), intensive outpatient program (IOP), outpatient program (O.P.), and aftercare. With a team of experienced clinicians and support staff, the center offers a holistic and personalized approach to addiction recovery.
The Opioid Epidemic in Kennesaw, GA
The opioid epidemic is a serious issue in Kennesaw, Georgia, as it is across the entire nation. Over the past few decades, opioid abuse and addiction have dramatically increased, leading to devastating effects on individuals, families, and the community. According to the Georgia Department of Public Health, the percentage of opioid overdoses has been steadily on the rise, demonstrating the severity of the situation.
Opioid Addiction Treatment Options in Kennesaw
Despite the ongoing crisis, there are several resources available in Kennesaw for individuals seeking help for opioid addiction. These include dedicated treatment centers, hospital programs, counseling services, and community outreach programs.
Substance Abuse and Mental Health Services Administration (SAMHSA): A branch of the U.S. Department of Health and Human Services, offers online resources for individuals to find local treatment services, including residential, outpatient, and hospital inpatient treatment.
Georgia Department of Behavioral Health and Developmental Disabilities (DBHDD): Offers a variety of addiction services, including crisis intervention, counseling, detox, medication-assisted treatment, peer support, and residential treatment programs.
Georgia Mental Health Consumer Network: Offers a variety of free services to individuals recovering from substance use disorder, including wellness activities, peer support, and a crisis line.
Government Resources for the Opioid Epidemic
The federal and state government have taken steps to counteract the opioid epidemic, funding a variety of initiatives and programs to help communities affected by opioid abuse.
Struggling with opioid addiction is challenging, but there is professional help available. Reach out to the resources listed above to start your journey toward recovery.
We stand with our dear friends in Kennesaw, GA, filled with hope for the journey ahead. There may be challenges to overcome, but never forget that the path to lasting recovery is achievable. We encourage you to reach out, open up about your experiences, and get closer than ever to finding the peace and health you deserve. Even in the darkest times, always remember that there's hope.
Contact A Recovery Advocate Today
We understand how crucial it is to provide dependable assistance when you need it the most. Our Recovery Advocates are standing by, ready and eager to guide individuals on the path towards lasting recovery. Don't hesitate to make that call and talk with someone who genuinely cares about your journey to a healthier life.
The first step is always the hardest, but once taken, it can lead you to a whole new path in life. No struggle should be faced alone, and you don't have to when you have us standing by your side, offering the support and guidance you need.
Closest Facility Driving Guide
We are waiting for you at our nearby facility located at 11725 Pointe Pl, Roswell, GA 30076. Feel free to drop by or call us at (470) 990-9483.
Start Your Recovery Today
Our Recovery Advocates are standing by to walk you through your treatment options and help you get your life back.