Best Alcohol & Drug Treatment Center with Resources in Cumming, GA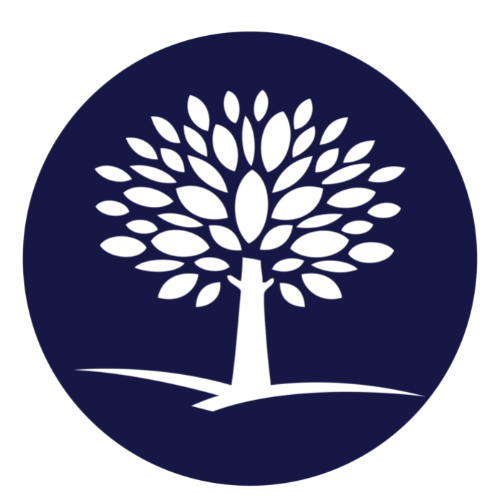 Last Updated: August 28, 2023
Editorial Policy | Research Policy
Substance Abuse Resources in Cumming, Georgia
Substance abuse is a pressing issue in Cumming, Georgia, much like the rest of the United States. According to recent reports by the Substance Abuse and Mental Health Services Administration (SAMHSA), approximately 5% of adults in Georgia reported illicit drug use within the past month. Among adolescents, nearly 9% reported using illicit drugs within a year. The negative impact on personal and community health is substantial, emphasizing the critical need for effective treatment resources.
About Cumming, GA
Cumming is a vibrant city located in Forsyth County, Georgia, known for its rich historical significance and diverse culture. While it exudes an inviting southern charm, it's equally modern with a suburban feel that makes it a perfect home for a large population.
According to the U.S. Census Bureau, this charming city boasts a population of approximately 6,284 residents as of 2019. The warm, friendly community is marked by the Southern hospitality of its residents and is a blend of varying age groups and different ethnicities.
Cumming City offers a unique blend of historical attractions, serene landscapes, and bustling modernity. The city is also famous for the annual Cumming Country Fair & Festival, which brings together local residents in an extravagant celebration of culture and heritage.
Unfortunately, like many other cities across the nation, Cumming has been facing some substance abuse issues. Addiction has become a prominent challenge, affecting both individuals and families across different strata of the community.
A variety of substances, such as opioids, alcohol, and methamphetamine, to name a few, are commonly misused. However, numerous local agencies and nonprofits are working tirelessly to combat this menace, offering counseling, treatment, and support services to affected individuals and their families.
It is encouraging to find a community-driven response to substance abuse, indicating that despite the challenges faced, Cumming, GA, remains an exemplary city, promoting holistic health and wellness amongst its residents. The city is a testament to resilience, and with a continued community effort, it aims to overcome the substance abuse hurdle.
Our Closest Facility
Welcome to our closest facility – The Recovery Village Atlanta Drug and Alcohol Rehab. We are located conveniently for the residents of Cumming, GA, who are seeking help for substance abuse and co-occurring mental health disorders.
Address:11725 Pointe Pl, Roswell, GA 30076
Contact number:(470) 990-9483
Website:www.recoveryatlanta.com
When you choose The Recovery Village Atlanta Drug and Alcohol Rehab, you choose a lifetime of care and support. Our dedicated team works round the clock to ensure that every patient's individual needs are met, offering high-quality treatments and therapies that promote physical health, mental well-being, and lasting recovery from substance use disorders.
Our proximity to Cumming, GA, makes us a top-choice facility for residents in this area, allowing for easy access to our broad range of individually-oriented treatments during critical times. Reach out to us today and take the first step on your path to healing.
Overview of Rehab Programs for Treating Substance Abuse Near Cumming GA
If you're someone who is struggling with substance abuse in the Cumming, GA, vicinity, we are committed to offering you the most comprehensive and effective treatment at The Recovery Village Atlanta Drug and Alcohol Rehab.
We believe nobody should face substance abuse issues alone – it's a heavy burden and a challenging fight. With our comprehensive treatment, supportive environment, and dedicated healthcare professionals, the road to recovery becomes a journey filled with hope and healing.
The Recovery Village Atlanta Drug and Alcohol Rehab offers an array of rehab programs tailored to treat substance abuse and co-occurring mental health disorders. We provide medical detox, inpatient rehab, outpatient rehab, aftercare, and ongoing support to help individuals achieve and maintain sobriety. Our therapies include cognitive behavioral therapy, family therapy, 12-step programs, and holistic therapies.
Contact The Recovery Village Atlanta Drug and Alcohol Rehab
Start your road to recovery today by reaching out to our facility. Located just a short drive away from Cumming in Roswell, GA, our center is easily accessible for local residents needing assistance.
Our facility is situated at 11725 Pointe Pl, Roswell, GA 30076. Feel free to reach us via our contact number (470) 990-9483.
More details about our facility and programs can be found on our uniquely designed website. To better serve you, please visit www.recoveryatlanta.com.
At The Recovery Village Atlanta Drug and Alcohol Rehab, we are here for you, taking steps together towards a healthier, sober, and rewarding life.
Common Co-Occurring Disorders in Cumming, GA
Co-occurring disorders, also known as dual diagnosis, refer to a condition where a person has both a mental health disorder and a substance use disorder. In Cumming, Georgia, as is the case in various parts of the country, such cases are not uncommon. This section discusses some of the prevalent co-occurring disorders in this region.
The first common co-occurring disorder found in Cumming, GA, is Bipolar and Substance Abuse Disorder. Individuals with bipolar disorder are prone to substance misuse. This is usually an effort to manage their symptoms, leading to a devastating cycle of highs and lows.
An additional often diagnosed co-occurring disorder in Cumming, GA, is Major Depression and Alcohol Use Disorder. Individuals with major depression may turn to alcohol as a form of self-medication, only to have their depression symptoms worsen due to the depressive effects of alcohol.
Frequently, people in Cumming also struggle with Anxiety Disorders and Drug Use Disorders. Anxiety disorders often co-occur with drug misuse, whether the individual turns to drugs as a form of self-medication or the drug use triggers and intensifies the anxiety disorder.
Schizophrenia and Substance Abuse Disorder also commonly co-occur. People with schizophrenia often self-medicate with substances, exacerbating delusions and hallucinations. This dual diagnosis is severely disabling and requires specialized treatment.
These common co-occurring disorders in Cumming, GA, highlight the necessity for mental health and substance use treatment that addresses both conditions concurrently. Addressing both conditions at the same time significantly improves the chances of a successful recovery.
Recovery Resources in Cumming, GA
The following is a comprehensive list of recovery resources available in Cumming, GA. This list includes state, local, and government resources:
The Recovery Village Atlanta Drug and Alcohol RehabOur closest facility offers a wide array of treatments for those struggling with addiction to drugs or alcohol. Dedicated professionals provide comprehensive care tailored to each individual's needs.
Address: 11725 Pointe Pl, Roswell, GA 30076 
Contact Number: (470) 990-9483 
Website: www.recoveryatlanta.com
Substance Abuse in Cumming, Georgia
Substance abuse is a significant concern across the United States, and Cumming, Georgia, isn't an exception. The commonly abused substances in this area are opioids, alcohol, methamphetamine, and marijuana, among others. Below is a closer look at these substances and the statistics surrounding their use in Cumming and the state of Georgia as a whole.
Opioids
Opioids are a significant problem in Georgia, and Cumming has been severely affected. According to the Department of Public Health, Georgia had 541 prescription opioid overdose deaths in 2018. Fulton County, where Cumming is situated, is among the counties with the highest number of deaths.
Alcohol
Alcohol is another commonly abused substance in Cumming. The Centers for Disease Control and Prevention (CDC) reports that 37% of adults in Georgia drank excessively in a month. This figure is above the national average of 26.5%.
Methamphetamine
Methamphetamine abuse is another worrying trend in Cumming. In 2019, the Georgia Bureau of Investigation reported a surge in meth-related deaths, accounting for approximately 17% of all drug-related fatalities.
Marijuana
Marijuana is a commonly used drug not just in Cumming, but across Georgia. According to a 2019 report, almost 15% of high school students in Georgia used marijuana in the past month.
In conclusion, the issue of substance abuse is concerning in Cumming, GA. However, local and state authorities, along with various health organizations, are taking steps to manage and lower these alarming statistics.
Warning Signs of Substance Abuse
Substance abuse is a prevalent issue that affects individuals from all walks of life, including residents of Cumming, GA. Recognizing the warning signs is the first step toward getting help. These signs include, but are not limited to:
Changes in behavior such as frequent mood swings, irritability, agitation, decreased motivation, or changes in social groups.
Physical signs of substance abuse may include bloodshot eyes, dilated pupils, sudden weight loss or gain, poor coordination, and unexplained injuries.
Noticeable decline in school or work performance and attendance.
If you are worried that you or a loved one exhibits these signs, it's crucial to seek professional help immediately. There are many resources available for residents of Cumming, GA, that can provide support and assistance with substance abuse.
Alcohol Addiction Treatments Available in Cumming, GA
If you or a loved one are battling alcohol addiction, there are numerous treatment options available in the Cumming, GA, area. The key to overcoming addiction involves a combination of professional help and personal determination. Here's a comprehensive examination of the variety of treatments on offer:
Treatment Options
Outpatient Treatment: This type of therapy allows patients to receive treatment while living in their own homes. It often involves individual and group counseling sessions, education about addiction, and relapse prevention training.
Inpatient Treatment: In this residential treatment setting, patients receive round-the-clock care and support. The focus is on treating the physical aspects of addiction, as well as providing therapy and skills-building activities to assist with emotional and psychological well-being.
12-Step Programs Programs like Alcoholics Anonymous (A.A.) offer a structured, confidential setting where individuals can share their experiences and offer support to each other.
Medication-Assisted Treatment: Under the direction of a healthcare professional, certain medications may be used to help ease withdrawal symptoms, curb cravings, and manage possible co-occurring mental health disorders.
The Recovery Village Atlanta Drug and Alcohol Rehab
As the nearest professional rehab facility to Cumming, GA, The Recovery Village Atlanta Drug and Alcohol Rehab provides comprehensive, personalized addiction treatment services. Our location is easily accessible at 11725 Pointe Pl, Roswell, GA 30076.
We provide a wide range of treatment options that include both outpatient and inpatient services, 12-Step program integration, and medication-assisted treatment, each personalized to fit each client's unique needs.
Conclusion
Alcohol addiction is an immensely challenging experience, but no one has to face it alone. Help is available, and recovery is possible. Please reach out to us at The Recovery Village Atlanta Drug and Alcohol Rehab or another healthcare professional to discuss your treatment options.
The Opioid Epidemic in Cumming, GA
The nationwide opioid epidemic, including prescription drugs and synthetic opioids, has significantly impacted the community of Cumming, Georgia, leading to devastating cases of addiction and mortality. Georgia's Department of Public Health reported that Forsyth County, where Cumming is located, experienced an opioid overdose death rate of 7.3 per 100,000 individuals between 2016 and 2018 (Georgia Department of Public Health).
Opioid Addiction Treatment Options in Cumming, GA
Fortunately, there are numerous treatment options available for those struggling with opioid addiction in Cumming:
Medication-Assisted Treatment: This option involves the use of FDA-approved medications in combination with counseling and behavioral therapies for a 'whole-patient' approach. The SAMHSA's Opioid Treatment Program Directory provides a comprehensive list of approved treatment centers (SAMHSA's Opioid Treatment Program Directory).
Inpatient and Outpatient Rehabilitation: Many rehabilitation facilities operating in the Cumming area offer both inpatient and outpatient treatment options, depending on the severity of the patient's addiction.
Support Groups and Counseling: Cumming offers local Narcotics Anonymous (N.A.) meetings for those in recovery, providing community support and a safe environment for individuals to share experiences and coping mechanisms.
Government Resources for the Opioid Epidemic
The U.S. government provides various resources and initiatives to address the narcotics crisis. Some notable resources include:
The Substance Abuse and Mental Health Services Administration (SAMHSA): This agency governs public health efforts to advance the behavioral health of the nation and is a great resource for finding treatment (SAMHSA).
Centers for Disease Control and Prevention (CDC): The CDC has comprehensive guidelines for prescribing opioids for chronic pain, equipping healthcare providers with an understanding of when to initiate or continue opioids for chronic pain (CDC – Prescription Opioids).
Federal Drug Administration (FDA): The FDA is responsible for protecting and promoting public health through the control and supervision of prescription and over-the-counter pharmaceutical drugs (FDA).
Together, these resources provide essential support for combatting the opioid epidemic in Cumming, GA, providing hope for affected individuals and the community at large.
We at Recovery Atlanta understand the struggles involved with addiction and recognize that seeking help is a brave, important first step towards a healthier and happier life. We believe in the power of recovery and hold on to the hope that a lasting recovery is possible for everyone. In Cumming, GA, and its surrounding areas, we are here to provide resources and help guide individuals on their path to recovery.
Our closest facility, located at 11725 Pointe Pl, Roswell, GA 30076, is equipped with professional Recovery Advocates dedicated to providing the support you need. You are not alone in this journey. Your story matters, and we are here to listen, understand, and assist you in your walk toward recovery.
We encourage you to reach out, take that step, and speak with a Recovery Advocate today. You may reach us at (470) 990-9483 at any time or visit our website at www.recoveryatlanta.com for more information.
Start Your Recovery Today
Our Recovery Advocates are standing by to walk you through your treatment options and help you get your life back.