Best Drug & Alcohol Substance Abuse Centers in Norcross, GA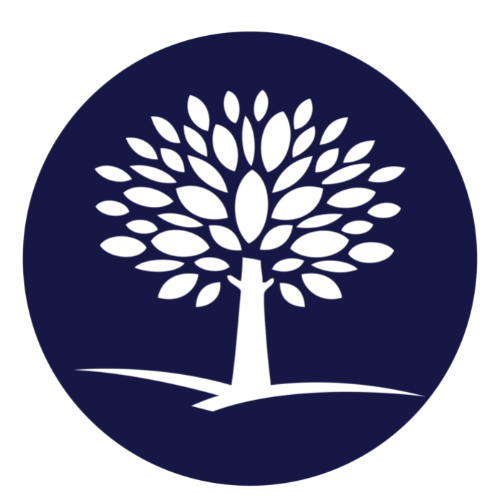 Last Updated: August 28, 2023
Editorial Policy | Research Policy
Substance Abuse Resources in Norcross, Georgia
Georgia, and in specific Norcross, is facing a significant battle against substance abuse. According to the Georgia Department of Behavioral Health and Developmental Disabilities, more than 1,000 people died from drug overdoses in Georgia in 2018, most involving opioids. In Norcross, the rate of substance use and related problems is also growing. However, the state and city are committed to combating this crisis through the provision of several treatment resources. This commitment includes rehab facilities, detox centers, counseling, and support groups, among other services. These resources aim to assist individuals challenged with addictions in navigating their journey to recovery. Access to professional treatment and support is imperative for substance recovery, and Norcross, GA, recognizes this importance, ensuring that multiple resources are available to the community.
About Norcross, Georgia
Founded in 1870, Norcross, GA, is a thriving city located in the heart of Gwinnett County, Georgia. Embracing charmingly authentic Southern hospitality, Norcross boasts an enticing mixture of old and new. It has managed to preserve its historic elegance while incorporating contemporary amenities – making it a beautifully encapsulated city where history meets progress.
Boasting a population of around 16,563 according to the U.S. Census Bureau in 2019, Norcross, GA, caters to diversity with an array of cultures and ethnicities. It is a community where everybody knows everybody, making it a city with a small-town feel.
However, like many other cities across the nation, Norcross has been affected by substance abuse challenges. The National Survey on Drug Use Health reported a significant rise in substance abuse in Georgia. This issue has had a profound impact on the community, with families being torn apart and individuals losing their lives.
Local governmental agencies, as well as non-profit organizations such as the Georgia Council on Substance Abuse and the Norcross Treatment Center, are dedicating resources and services to combat these rising numbers. By focusing on creating a structured support system offering services, including counseling, housing, employment assistance, and peer support, the city aims to not only treat those affected but also shed light on the underlying issues leading to substance abuse.
Undeniably, Norcross, GA, is a city that, despite facing tough challenges, encompasses resilience and determination. It's a city where community development meets individual growth, creating a harmonious haven for residents and visitors alike.
Our Closest Facility
The Recovery Village Atlanta Drug and Alcohol Rehab
We invite you to consider our Facility as your first step towards recovery from substance abuse and co-occurring mental health disorders. Conveniently located for those in Norcross, GA, we offer effective and transformative care to help individuals regain control of their lives.
Our Facility's details are as follows:
We provide a range of specialized services designed to address diverse needs. With the attentive care of our professional staff, we aim to foster a supportive environment where individuals can embark on the journey of recovery with confidence.
Overview of Rehab Programs for Treating Substance Abuse near Norcross GA
Dealing with substance abuse can be a difficult journey, and finding the right support is crucial. Fortunately, at The Recovery Village Atlanta Drug and Alcohol Rehab, located near Norcross, GA, a range of comprehensive rehab programs are available to support individuals seeking to overcome substance abuse.
At The Recovery Village Atlanta Drug and Alcohol Rehab, we believe in providing our clients with personalized treatment paths. With a focus on holistic treatment, we approach each individual's recovery as a complete journey involving the mind, body, and spirit. Our treatment programs are designed to help individuals cope with the challenges of substance abuse and learn to live a healthy, fulfilling, sober life.
We offer a variety of programs to address the different stages of recovery, including residential treatment, outpatient services, and aftercare support. Our expert team of specialists is committed to providing compassionate care and support throughout the recovery journey.
We are conveniently located at 11725 Pointe Pl, Roswell, GA 30076, servicing the Norcross, GA area and beyond. Feel free to reach us at (470) 990-9483 for more information about our rehab programs and how we can help in your recovery journey. Learn more about us on our official website at www.recoveryatlanta.com. Our dedicated team looks forward to helping you or your loved one take the next step toward recovery.
Common Co-occurring Disorders in Norcross, GA
In Norcross, Georgia, as is the case in other states and regions across the world, certain mental and physical health disorders tend to co-occur. Here, co-occurring disorders refer to a scenario where an individual struggles with two or more mental, physical, or substance disorders at the same time, which can significantly aggravate the severity and effects of these conditions.
One common combination of co-occurring disorders is substance abuse and mental health disorders. According to the Substance Abuse and Mental Health Services Administration (SAMHSA), nearly 8 million adults in the United States have both a mental disorder and a substance use disorder. In Norcross, GA, common co-occurring conditions of this type often include alcoholism with depression and drug addiction with anxiety disorders.
Other prevalent co-occurring disorders in Norcross, GA, are chronic health conditions coupled with mental health issues. Conditions like diabetes, heart disease, and cancer are not uncommonly linked to depression and anxiety. As the National Institute of Mental Health explains, chronic illnesses can lead to feelings of despair, thereby triggering or exacerbating mental health issues.
It's important to note that individuals dealing with co-occurring disorders require an integrated approach to treatment, addressing both conditions concurrently rather than in isolation, to ensure the best possible outcome. If you or someone you know may be dealing with co-occurring disorders, it's crucial to seek professional help and support from organizations such as The Georgia Mental Health Consumer Network or the Georgia Department of Behavioral Health and Developmental Disabilities.
Recovery Resources in Norcross, GA
The Recovery Village Atlanta Drug and Alcohol Rehab
As the closest Facility to Norcross, GA, the Recovery Village provides a wide range of treatment options for those struggling with addiction. Our resources are comprehensive and designed to aid in the road to recovery.
State and Local Resources
There are several state and local resources available in Norcross, GA, that provide a range of recovery services.
Government Resources
The government also offers a number of resources for those in recovery. These include:
The substance of Abuse in Norcross, Georgia
Substance abuse continues to be a significant issue in Norcross, Georgia. The city, like many others within the state, suffers from the devastating effects of this epidemic on its citizens. This article aims to shed light on the common substances abused in Norcross and the statistics regarding them.
Alcohol
In Norcross and Georgia as a whole, alcohol remains one of the most common substances abused. The Centers for Disease Control and Prevention (CDC) estimates that 17.5% of adults in Georgia report heavy drinking or binge drinking on a regular basis.
Opioids
Opioid abuse is a significant issue in Norcross and Georgia. The state's Department of Public Health reports that in 2019, there were 853 opioid-related deaths in Georgia, with a noticeable share within Norcross. The abuse of prescription medications is particularly a concern.
Methamphetamines
Methamphetamine use has surged in recent years in many parts of the state, including Norcross. The Drug Enforcement Administration (DEA), in its 2020 report, indicated an increasing trend in methamphetamine seizures within Georgia.
Cocaine
Cocaine use, while not as prevalent as alcohol, opioids, and methamphetamines, is still an issue within Norcross and the state. The CDC data from 2018 shows that 7% of drug overdose deaths in Georgia involved cocaine. Substance abuse is a complex issue, taking a severe toll on the population of Norcross and the state of Georgia. The fight against it continues—through awareness, prevention, treatment, and recovery programs—to help those impacted by this destructive public health issue.
Warning Signs of Substance Abuse
Being able to spot the signs of substance abuse can be crucial for preventing further harm to oneself or a person we care about. Some of these could include noticeable changes in behavior, mood swings, troubles at work or school, deteriorating health, and secretive behavior. It is important to act quickly and seek expert advice when you spot these signs.
Observable behavioral changes may include increased aggression, irritability, or other emotional issues. Look for drastic shifts in mood, energy, or demeanor. One might also notice a sudden lack of motivation or a decrease in overall performance or attendance in school or work.
Health-related signs could encompass sudden weight loss or gain, deteriorated physical appearance, unexplained injuries, or insensitivity to pain. Likewise, one may notice changes in sleeping patterns or declining oral health.
If you suspect that you or your loved one is struggling with substance abuse, it is important to seek professional assistance. Resources such as the SAMHSA National Helpline provide confidential, free, 24/7, 365-day-a-year treatment referral and information services for individuals and families facing mental and/or substance use disorders.
Remember, it is crucial to address these issues promptly to prevent the situation from worsening. Your compassion and understanding can create a significant difference in their recovery journey.
Alcohol Addiction Treatments in Norcross GA
Understanding the available alcohol addiction treatments in Norcross, Georgia, can help you or your loved ones make informed decisions regarding recovery and sobriety. It's important to know that everyone's recovery journey is unique, but most individuals benefit from a combination of the following services:
Outpatient Treatment: This option allows individuals to live at home while receiving treatment during the day. It's often used as a step-down from more intensive care or for those with less severe addiction.
Inpatient Treatment: During inpatient treatment, individuals reside at the treatment facility and receive round-the-clock care and support. This environment can dramatically improve recovery outcomes.
Detoxification Services: Detox is often the first step in treatment, helping individuals physically recover from alcohol abuse.
Therapies: Various therapies are used, including cognitive-behavioral therapy, motivational interviewing, and group therapy. These can help individuals learn healthy coping mechanisms and gain important insights about their addiction.
Aftercare and Supportive Services: Follow-up care and supportive services help individuals maintain their sobriety after treatment is completed.
The Recovery Village Atlanta Drug and Alcohol Rehab
The Recovery Village Atlanta Drug and Alcohol Rehab is a highly recognized alcohol addiction treatment center located in the Norcross vicinity. The Facility provides comprehensive services to support recovery from alcohol addiction, with an emphasis on individualized care and treatment. Address: 11725 Pointe Pl, Roswell, GA 30076
Contact Number: (470) 990-9483
Website: www.recoveryatlanta.com
The Recovery Village Atlanta Drug and Alcohol Rehab offers a variety of treatment programs, including detoxification, outpatient programs, inpatient programs, and various therapies. The Facility aims to provide comprehensive services that address the physical, psychological, and sociological aspects of alcohol addiction to improve the chances of long-term recovery. Each patient's treatment plan is customized to their specific needs and circumstances, fostering an environment that is conducive to successful recovery.
The Opioid Epidemic in Norcross, Georgia
The opioid crisis has not spared any part of the United States, and Norcross, Georgia, is no exception. The increase in the use of prescription opioid pain relievers, heroin, and synthetic opioids like fentanyl, is a serious national crisis affecting public health and social and economic welfare.
According to the Centers for Disease Control and Prevention (CDC), Georgia has higher rates of opioid prescriptions than the national average. This exposes the population to a higher risk of opioid misuse and overdose.
Opioid Addiction Treatment Options
In response to this crisis, there are several addiction treatment options available in Norcross, Georgia. These services range from inpatient rehabilitation centers to outpatient programs, counseling, medication-assisted therapy, and twelve-step support groups.
The Georgia Department of Behavioral Health and Developmental Disabilities (DBHDD) also maintains a list of state-funded and private addiction treatment facilities.
Government Resources for the Opioid Epidemic
Several government resources are available to assist those grappling with opioid addiction. The Substance Abuse and Mental Health Services Administration (SAMHSA) offers a comprehensive list of resources, including a helpline and a treatment services locator.
Federally, the U.S. Department of Health & Human Services (HHS) provides a wealth of information on its website about the opioid crisis and various government initiatives aimed at combating the epidemic.
Locally, Georgia's DHBDD has launched the Georgia Overdose Prevention Project, which includes educational resources, campaign materials, and information on the availability and use of Naloxone, a medication that can reverse opioid overdose.
Remember, if you or someone you know is struggling with opioid addiction, help is available. Do not hesitate to reach out to these resources.
Ready to Begin Your Recovery Journey in Norcross, GA?
If you or your loved one is struggling, remember: hope is not lost. In fact, it's stronger than ever. Reaching out is the first step to lasting recovery, and we encourage you to make that courageous step today. We are here in Norcross, Georgia, standing by and ready to help you navigate your unique path to recovery.
At our closest Facility, located at 11725 Pointe Pl, Roswell, GA 30076, we offer an in-depth, personalized approach to treatment. We understand that every recovery journey is unique, and thus strive to provide a platform that addresses your individual needs.
We invite you to take that brave first step toward achieving lasting recovery. Our Recovery Advocates are awaiting your call at (470) 990-9483 to provide you with the necessary guidance and support.
You can also visit our website for additional resources and information on our comprehensive recovery options. We believe in your ability to overcome your struggle, and we're more than ready to assist you in this journey.
Take the Step Toward Recovery Today
Start Your Recovery Today
Our Recovery Advocates are standing by to walk you through your treatment options and help you get your life back.