Alcohol & Drug Abuse Resources in Warner Robins, GA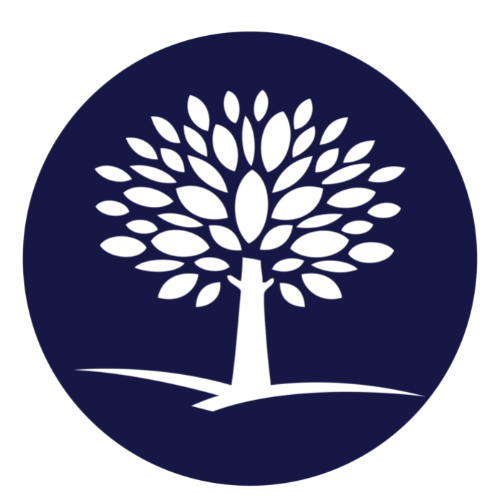 Last Updated: August 28, 2023
Editorial Policy | Research Policy
Substance Abuse Resources in Warner Robins, Georgia
In Warner Robins, Georgia, substance abuse is a continually growing issue that impacts the life of many individuals and their families. According to the Substance Abuse and Mental Health Services Administration (SAMHSA), Georgia records a high percentage of substance use disorders, including alcohol, illicit drugs, and prescription medication misuse. The report indicates that the state's problem is slightly higher than the national average. Recognizing the immense challenge this presents, numerous treatment resources are available within Warner Robins to support individuals on their path to recovery.
About Warner Robins, Georgia
Located in the heart of the state, Warner Robins, Georgia, is a city rich with history and Southern charm. Originally a small farming community, Warner Robins has grown exponentially over the past several decades, transforming into a bustling hub with a blend of suburban amenities and a hometown atmosphere.
The population of Warner Robins is approximately 77,000, making it one of the larger cities in Georgia. Despite its size, the city retains a tight-knit sense of community. The robust economy is primarily driven by the Robins Air Force Base, the largest employer in the area, and the aerospace industry.
While Warner Robins is recognized for its warmth and vibrancy, like many cities in the United States, it has not been immune to nationwide substance abuse problems. Substance abuse and misuse, particularly of opioids and alcohol, have emerged as significant issues for the city's residents.
Various initiatives and organizations have been taking progressive steps toward curbing substance misuse. Among these are local government efforts, treatment facilities, and community outreach programs aimed at reducing the utilization of harmful substances and providing support and care to those affected.
Despite these challenges, the spirit of Warner Robins perseveres as the community remains committed to the well-being of its residents and to creating a safe, healthy environment for all.
Our Closest Facility
For those living in Warner Robins, GA, and seeking help for substance use and co-occurring mental health disorders, The Recovery Village Atlanta Drug and Alcohol Rehab is our closest and most accessible facility. We aim to provide quality care and focused treatment plans tailored to each individual's needs.
Our Facility's Details:
Name: The Recovery Village Atlanta Drug and Alcohol Rehab
Address: 11725 Pointe Pl, Roswell, GA 30076
Contact Number: (470) 990-9483
Website: www.recoveryatlanta.com
Our proximity to Warner Robins allows for easy access to comprehensive care and supportive community reintegration. We provide effective treatment methodologies and therapies, recognizing the need for a personalized approach to addressing substance abuse and mental health disorders. Our facility offers an environment conducive to healing, recovery, and personal growth.
We invite you to take the first step toward recovery. Contact us and find out how The Recovery Village Atlanta Drug and Alcohol Rehab can help make a difference in your journey toward health and wellness.
Overview of Rehab Programs for Treating Substance Abuse near Warner Robins GA
In the Warner Robins, GA, area, there is a pressing need for quality treatment programs for substance abuse and addiction. From alcohol to prescription drugs and illicit substances, the impact of these struggles can be overwhelming for the individual and their loved ones. The journey toward recovery often requires professional help.
One of the most dedicated facilities available in the area is The Recovery Village Atlanta Drug and Alcohol Rehab. With a full range of recovery programs designed to meet the varying needs of individuals, this facility is well-equipped to provide comprehensive care that addresses both the physical and psychological aspects of addiction.
The Recovery Village Atlanta Drug and Alcohol Rehab
Located at 11725 Pointe Pl, Roswell, GA 30076, The Recovery Village Atlanta Drug and Alcohol Rehab is ideally situated to serve those in Warner Robins and neighboring communities. The facility offers specialized programs such as inpatient rehab, outpatient rehab, medically assisted detox, and aftercare planning. The aim is not only to handle the immediate crisis of addiction but to equip individuals with the strategies and resources they need to maintain recovery long-term.
The Recovery Village also employs seasoned professionals who are skillful in handling various forms of addiction. Our patient-centered approach ensures that everyone receives the personalized care and attention they deserve.
For more information, we can be reached at (470) 990-9483. Detailed information about our programs and services can also be found on our website at https://www.recoveryatlanta.com.
Common Co-Occurring Disorders in Warner Robins, GA
Warner Robins, Georgia, is an area where there are several common co-occurring disorders. Co-occurring disorders are characterized by individuals experiencing one or more mental health disorders simultaneously with substance abuse or addiction. It's also known as dual diagnosis. These disorders affect many people across all age ranges and demographics and can greatly impact an individual's social, mental, and physical health.
One common co-occurring disorder in Warner Robins is Substance Use Disorder (SUD) and Major Depressive Disorder (MDD). People with this dual diagnosis often struggle with managing their mood and turn to substances as a form of self-medication, which often exacerbates the problem and creates a vicious cycle detrimental to both mental and physical health.
Another frequent occurrence is that of Generalized Anxiety Disorder (GAD) accompanying Alcohol Use Disorder (AUD). Constant worry and fear characterize GAD, and these feelings often cause these individuals to seek relief from alcohol, which can lead to dependency and health problems.
Post Traumatic Stress Disorder (PTSD) and SUD is also frequent co-occurring disorder in Warner Robins due to its substantial military population. Individuals suffering from PTSD often lean on substances as a coping mechanism for dealing with their traumatic experiences.
It's important for anyone dealing with co-occurring disorders to seek professional help. Facilities like the Behavioral Health Crisis Center in Warner Robins offer resources and services that can greatly assist individuals battling these dual diagnoses.
Effective treatment for co-occurring disorders involves an integrated approach that values treating both disorders simultaneously. With the appropriate care and professional help, people battling co-occurring disorders can regain their health and improve their quality of life.
Substance Abuse in Warner Robins, Georgia
According to the data provided by the Substance Abuse and Mental Health Services Administration (SAMHSA), substance abuse is a growing concern in Georgia, especially within the city of Warner Robins. It's crucial to understand the common substances of abuse in the area to effectively combat the problem.
Alcohol
Alcohol is the most abused substance in both Warner Robins and the State of Georgia. Data from the National Survey on Drug Use and Health reports approximately 1.41 million (16.28% of the population) Georgia residents reported past month's use of alcohol.
Opioids
Opioid abuse, including prescription painkillers and heroin, is a significant concern. Georgia Department of Public Health's 2018 report indicates that opioid-involved drug overdose deaths increased by 10.2% compared to the previous year.
Prescription Drugs
Non-medical use of prescription drugs is also prevalent. SAMHSA reports approximately 4.15% of Georgia residents reported the past year's non-medical use of pain relievers. With Warner Robins being a city within the state, it shares a substantial portion of these statistics.
Illicit Drugs
Marijuana is the most commonly used illicit substance in Georgia, with approximately 678,000 (7.8% of the population) Georgia residents reported using it in the past year, according to SAMHSA. Cocaine, including crack, follows as the second most commonly used illicit drug. Providing public awareness and education about these abused substances is the first step toward mitigating their impact. Various resources, such as local rehabilitation centers and statewide initiatives, are available to help those affected by substance abuse in Warner Robins and at large.
Warning Signs of Substance Abuse
Substance abuse is a serious issue that can dramatically affect an individual's life and those around them. As residents of Warner Robins, GA, it's crucial to stay informed about the warning signs of substance abuse. These signs can indicate that someone may be struggling and might need help or intervention. Key signals to watch out for include:
Behavioral Changes: Drastic changes in behavior, such as sudden shifts in mood, unpredictable bouts of aggression or hyperactivity, unexplained financial problems, and a lack of motivation, can be signs of substance abuse.
Physical Signs: Observable physical signs might include bloodshot eyes, pupils larger or smaller than usual, sudden weight loss or gain, impaired coordination, and an overall decline in personal appearance or hygiene.
Health Issues: Frequent sickness, unexplained injuries, and lethargy can also be signs of substance abuse.
If you or someone you know is exhibiting these signs, it's important to seek help immediately. Contact local health and wellness resources or the National Helpline for Substance Abuse and Mental Health Services, which is available 24/7. Remember, substance abuse is a medical condition, not a moral failing, and it's crucial to approach the situation with compassion and understanding.
Visit the Substance Abuse and Mental Health Services Administration online for more information on how to get help.
Alcohol Addiction Treatments in Warner Robins, GA
Alcohol addiction is a pervasive issue affecting millions across the globe. In Warner Robins, GA, various treatment options are available for those seeking help to overcome this devastating condition. These range from counseling and therapy to advanced medical treatments and support groups.
Outpatient Treatment
Outpatient treatment services are a popular choice for many dealing with alcohol addiction. These treatment programs involve regular consultations and therapy sessions with specialists while patients continue to live within their home environments. Services often include individual counseling, group counseling, educational workshops, and aftercare planning.
Inpatient Treatment
Inpatient or residential treatment programs are more intensive, involving 24-hour care at a specialized facility. These types of programs are generally recommended for severe alcohol addiction issues where full-time guidance and support are required. Treatment plans generally include detox management, therapy sessions, ancillary healthcare services, and recovery skills training.
Therapy and Counseling
Therapy and counseling are key components of treatment for alcohol addiction. Therapeutic options range widely from cognitive-behavioral therapy and individual counseling to family therapy, group therapy, and more specialized methods.
Medically Managed Withdrawal (Detox)
Often the first step in alcohol addiction treatment is medically managed withdrawal, more commonly known as detox. Under professional supervision, the patient is eased off alcohol, managing the symptoms of withdrawal in a controlled, safe environment.
Local Support Groups
Support groups play a crucial role in alcohol addiction treatment. Regular meetings with peers who experience similar struggles provide emotional support and practical advice for overcoming addiction.
The Recovery Village Atlanta Drug and Alcohol Rehab
The Recovery Village Atlanta Drug and Alcohol Rehab is a comprehensive treatment facility serving the Warner Robins area. Offering a full spectrum of addiction treatment services, The Recovery Village is committed to providing the highest standard of care. Located at 11725 Pointe Pl, Roswell, GA, 30076, the institution offers inpatient treatment, outpatient services, individual and group counseling, medication-assisted treatment, aftercare planning, and more.
For more information, visit our website at www.recoveryatlanta.com or call (470) 990-9483.
The Opioid Epidemic in Warner Robins, GA, and Available Addiction Treatment Options
In recent years, Warner Robins, Georgia, like many cities across the nation, has seen a dramatic increase in opioid addiction and related deaths. This epidemic involves the use of prescription pain relievers, heroin, and synthetic opioids such as fentanyl. The impact on the community is widespread, affecting individuals, families, and public health resources.
The Opioid Crisis in Warner Robins, GA
According to a report by the Centers for Disease Control and Prevention (CDC), Georgia has significant rates of opioid overdoses. In 2018, there were 67.9 opioid prescriptions written for every 100 persons in Georgia, compared to the average U.S. rate of 51.4 prescriptions. This makes it crucial for communities in Georgia, including Warner Robins, to tackle this issue urgently.
Addiction Treatment Options in Warner Robins, GA
There are several resources available for those struggling with opioid addiction in Warner Robins, GA, which include:
Outpatient treatment programs: These programs often include medication-assisted treatment (MAT), counseling, and support groups.
Inpatient/residential treatment facilities: These provide round-the-clock care with a structured, intensive program for those with severe addictions or dual diagnoses.
Detoxification services: Detox services are typically the first step in treatment, providing a safe and monitored withdrawal from opioids.
The Georgia Department of Behavioral Health and Developmental Disabilities (DBHDD) provides a comprehensive list of treatment providers in the state.
Government Resources for Addiction Treatment
The government provides resources to aid in combating the opioid crisis. The Georgia Opioid strategic initiative, also known as Georgia's Response to Opioid Use Disorder, offers a number of resources and strategies to reduce, prevent, and treat opioid addiction and overdoses in the state.
Furthermore, the Substance Abuse and Mental Health Services Administration (SAMHSA) provides a national helpline – 1-800-662-HELP (4357) – a confidential, free, 24/7 support for individuals and families facing mental and/or substance use disorders.
SAMHSA also provides an online treatment services locator, which helps find local treatment facilities, support groups, and community resources for those struggling with substance use disorders.
Contact Us Today for Lasting Recovery
We at Recovery Atlanta are committed to the health and well-being of the individuals in Warner Robins, GA. We believe in the potential for recovery, no matter how bleak the situation may seem. Rich with hope and backed by evidence-based treatment, our approach can help you chart a course to lasting recovery.
We invite you to take the crucial first step on this journey by reaching out to our dedicated Recovery Advocates. We stand ready to provide you with the necessary guidance and support required to help you or your loved ones find the path to recovery.
Start Your Recovery Today
Our Recovery Advocates are standing by to walk you through your treatment options and help you get your life back.