Top Alcohol & Drug Treatment Centers & Resources in Johns Creek, GA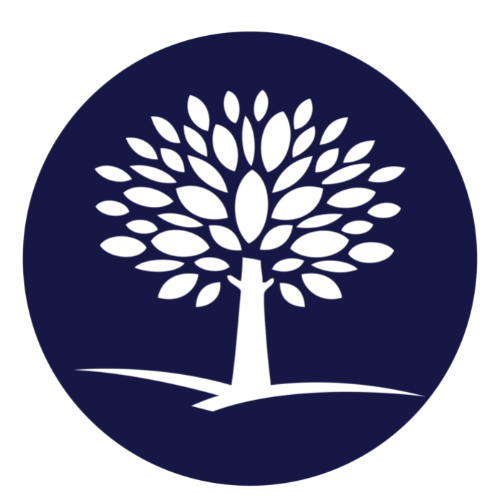 Last Updated: August 28, 2023
Editorial Policy | Research Policy
Substance Abuse Resources in Johns Creek, Georgia
In Johns Creek, GA, as in many other parts of the United States, substance abuse continues to pose a major public health problem. According to data from the Georgia Department of Behavioral Health and Developmental Disabilities (DBHDD), an estimated one in ten Georgia citizens struggle with some form of substance use disorder. The city of Johns Creek is not immune to these challenges.
The good news is that numerous resources are available to individuals seeking help for substance misuse in Johns Creek. This includes a wide range of treatment programs focused on providing a comprehensive, integrated approach to addiction recovery. From detox to inpatient care and outpatient programs, the city is dedicated to providing accessible care and support for those affected by substance misuse.
About Johns Creek, Georgia
Johns Creek is one of the most flourishing cities in the state of Georgia. This large suburban community lies in the northeastern part of Fulton County. Its establishment and recognition as a city took place in December 2006, making it one of the youngest cities in the United States.
The city enjoys a rich cultural diversity and possesses a unique blend of suburban charm and urban sophistication. Its vibe reflects a perfect balance between Southern hospitality and modern progressiveness. This vibrant community is also adorned by lush landscapes and meandering creeks, contributing to its serene and inviting ambiance.
As per the U.S. Census Bureau, the city's population is about 84,579. Despite its small size, Johns Creek has earned its reputation as one of the best places to live in Georgia. Its picturesque beauty, excellent school system, and high standard of living contribute to a quality lifestyle for all its residents.
However, like many communities, Johns Creek faces substantial challenges with substance abuse. A rise in drug and alcohol dependency cases has been observed, impacting the health, safety, and overall well-being of the residents. The city deals with these issues through preventative education and treatment programs, as well as law enforcement measures. Local government, community organizations, and private treatment centers all play active roles in supporting individuals who struggle with addiction and in creating awareness about the damaging implications of substance abuse.
Our Closest Facility
We are proud to introduce you to The Recovery Village Atlanta Drug and Alcohol Rehab. This facility is our closest resource for people in Johns Creek, GA, who need help with substance use and co-occurring mental health disorders.
At our center, we focus on a holistic approach to recovery. Our dedicated team is composed of experienced professionals who are committed to providing the highest level of care and support to our patients. Our staff is trained to address and treat both the physical and mental aspects of addiction and co-occurring disorders, providing a comprehensive treatment plan tailored to each individual's needs.
Our facility is conveniently located at: 11725 Pointe Pl, Roswell, GA 30076
For more information or to discuss treatment options, don't hesitate to contact us. You can reach us at our helpline:
Phone: (470) 990-9483
You can also visit our website for further details: https://www.recoveryatlanta.com
Help is available, don't face these challenges alone. Take the first step towards recovery with The Recovery Village Atlanta Drug and Alcohol Rehab.
Overview of Rehab Programs for Treating Substance Abuse near Johns Creek, GA
Substance abuse is a pervasive issue affecting families and individuals across the world. In the Johns Creek, GA region, help is available at our Recovery Village, a committed and professional Drug and Alcohol Rehab center. Our mission is to provide effective, evidence-based care in a warm and supportive setting.
Our ability to treat a variety of substance dependencies means that residents in and around Johns Creek have access to top-tier recovery services. Implementing a comprehensive set of treatments ranging from detox, residential and outpatient programs to aftercare planning, our aim is to foster recovery in every individual through dignity, respect, and comprehensive treatment options.
The Recovery Village – Your Path to Recovery
Located at 11725 Pointe Pl, Roswell, GA 30076, The Recovery Village Atlanta Drug and Alcohol Rehab is within easy reach for residents of Johns Creek and the surrounding areas. Our facility offers a tranquil environment to foster healing and recovery, away from the stressors and triggers of everyday life. The Recovery Village Atlanta features a highly trained team of professionals who are dedicated to helping individuals overcome their struggles with substance abuse and addiction.
For inquiries or immediate assistance, please contact us at (470) 990-9483. Our team is available to assist you 24/7, providing intake coordinators to discuss your situation, provide information and get the help you need.
Let's get your recovery journey started. Reach out today to begin the path toward health, happiness, and a substance-free life.
Common Co-Occurring Disorders in Johns Creek, GA
Johns Creek, GA, much like many other regions of the United States, grapples with several common co-occurring disorders. These disorders often involve a combination of mental health conditions and substance use disorders, leading to dual diagnoses. Understanding these disorders is crucial for appropriately addressing mental and public health needs within the community.
The most commonly observed co-occurring disorders in Johns Creek include depression and alcoholism. A significant number of individuals suffer from both depression and dependence on alcohol, which often feeds into a vicious cycle of worsening symptoms. SAMHSA (Substance Abuse and Mental Health Services Administration) reports that nationwide, about 7.9 million adults had co-occurring disorders in 2014.
Another widespread co-occurring disorder in Johns Creek is anxiety and drug addiction. The use of drugs can seem like a quick solution for those struggling with anxiety, but unfortunately, substance use often exacerbates the symptoms of anxiety disorders, leading to a severe and complex dual diagnosis.
Bipolar disorder and substance misuse is another common dual diagnosis in the region. It's quite common for people with bipolar disorder to turn to drugs or alcohol as coping mechanisms, which ultimately worsens their mental health condition while also leading to addiction.
The concern of co-occurring disorders is presently a significant focus in Johns Creek, with healthcare providers and public health officials working tirelessly to provide adequate treatment and preventive measures.
By spreading awareness of these co-occurring disorders, the community can promote early detection, effective treatment, and reduce the stigma associated with these conditions, leading to improved public health outcomes.
Recovery Resources in John's Creek, GA
Here is a comprehensive list of recovery resources available in John's Creek, GA. The resources included range from state, local, and government resources, as well as private facilities such as the Recovery Village Atlanta Drug and Alcohol Rehab.
The Recovery Village Atlanta Drug and Alcohol RehabLocated closest to Johns Creek, The Recovery Village Atlanta Drug and Alcohol Rehab offers comprehensive addiction treatment programs.
Address: 11725 Pointe Pl, Roswell, GA 30076
Contact Number: (470) 990-9483
Website: https://www.recoveryatlanta.com
Georgia Department of Behavioral Health and Developmental Disabilities (DBHDD) Provides state-funded resources and support for those struggling with substance abuse and mental health issues.
 Website: https://dbhdd.georgia.gov/
Georgia Crisis and Access Line (GCAL) Offers immediate resources and support to those needing immediate assistance in a mental health crisis.
 Contact Number: 1-800-715-4225
Johns Creek Alcohol and Drug Rehabilitation CentersProviding city-wide lists of local rehabilitation centers, resources, and counseling for substance abuse and related mental health conditions.
Substance Abuse in Johns Creek, GA: A Focused Insight
Substance abuse is a growing concern, not only nationwide but also in smaller communities like Johns Creek, GA. Commonly abused substances in this area include alcohol, prescription drugs, marijuana, cocaine, heroin, and methamphetamines. A variety of factors contribute to substance abuse, such as the availability of addictive substances, the presence of substance abuse in friends and family, and a lack of substance abuse education and prevention measures within the community.
According to the Georgia Department of Public Health, alcohol continues to be the most commonly abused substance in Georgia, accounting for more than 50% of drug-related treatment admissions in the state. In Johns Creek, emergency department visits related to alcohol abuse mirrored state levels, indicating that this substance continues to be a significant problem within the local community.
Prescription drug misuse, particularly opioids, is another notable issue. The CDC's 2018 County Level Data reported that opioid prescriptions in Fulton County, where Johns Creek is located, were among the highest in Georgia. This is a concerning statistic given the highly addictive nature of these drugs and their potential to lead users toward heroin use.
Marijuana is also commonly used in Johns Creek, especially among the younger population. The Georgia Student Health Survey II indicated that more than 15% of students in Johns Creek High School reported marijuana use in 2019. This number shows a growing trend, illustrating the need for enhanced drug education and prevention programs in local schools.
While substances like cocaine, heroin, and methamphetamines are less prevalent in Johns Creek compared to larger cities, they still pose a significant threat to the community. The Georgia Bureau of Investigation reported a steady increase in cocaine-related deaths across the state, signaling the urgent need for community-wide intervention and support.
Addressing substance abuse in Johns Creek, GA, requires comprehensive approaches that involve education, prevention, treatment, and support for recovery. A collective effort from families, schools, healthcare providers, law enforcement, and community organizations is essential in creating a healthy and safe environment for all residents.
Warning Signs of Substance Abuse
Substance abuse, also known as drug abuse, is a serious issue that can have devastating effects on people's lives. It's important to be aware of the signs so that help can be sought as soon as possible. If you are concerned that you or someone you know in Johns Creek, GA, may be struggling with substance abuse, please look out for the following warning signs:
Sudden change in behavior – If someone starts acting differently for no apparent reason, such as becoming withdrawn or unusually lively, it may be a sign of drug abuse.
Drop in attendance and performance at work or school – Often, individuals abusing substances may start missing work or school, or their performance may drop drastically.
Frequent health issues – Substance abusers often have unexplained illnesses, injuries, or frequent health issues.
Changes in appetite or sleep patterns – Disruptions in sleep patterns or appetite could be an indication of substance abuse.
Unusual odors – An unusual odor on the breath, body, or clothing or the evident use of deodorizers to mask odors can be a warning sign.
Changes in physical appearance – Lack of personal hygiene and sudden weight loss or weight gain can be signs.
If you feel that you or a loved one exhibits any of these signs, it's important to seek help immediately. You are not alone, and there are resources available, including SAMHSA's National Helpline at 1-800-662-4357, which is a confidential, free, 24/7, 365-days-a-year treatment referral and information service (in English and Spanish) for individuals and families facing mental and/or substance use disorders.
Alcohol Addiction Treatments in Johns Creek, GA
Residents in Johns Creek, GA, in need of alcohol addiction treatments, need not be anxious about finding help. A variety of treatments exist which cater to different recovery needs. These include behavior therapy, medication, group discussion, and hospitalization where necessary. It's important to understand that recovery is a process, and the first step involves acknowledging that there's a problem.
Types of Alcohol Addiction Treatments
Behavioral Therapies
Behavioral therapies are a common method used in alcohol addiction treatment. Therapies like cognitive behavioral therapy, motivational enhancement therapy, and family therapy can be incredibly effective. They aim to change the underlying thought processes that drive the addiction and offer supportive environments for recovery.
Medication
Medications such as naltrexone, acamprosate, and disulfiram can aid in reducing alcohol cravings and withdrawal symptoms, increasing the chance of a successful recovery.
Group Discussion
Group discussions or counseling can be very beneficial. These sessions provide a sense of community, allowing individuals to share experiences and learn from the journey of others.
Hospitalization
In situations where the addiction is severe, hospitalization may be necessary. This allows medical professionals to closely monitor the individual through the detox stage and avoid any life-threatening withdrawal symptoms.
The Recovery Village Atlanta Drug and Alcohol Rehab
Located close to Johns Creek, The Recovery Village Atlanta Drug and Alcohol Rehab is a reputable center that provides comprehensive treatment services for alcohol addiction. The center's approach is grounded in evidence-based practices and tailors treatment to individual needs.
Treatments at The Recovery Village Atlanta Drug and Alcohol Rehab are multifaceted and include behavioral therapy, medication-assisted treatment, group discussion, and hospitalization where necessary.
The Opioid Epidemic in Johns Creek, GA
The opioid crisis has profoundly impacted communities across the United States, and Johns Creek, Georgia, is no exception. This issue has become an overwhelming concern, leading to devastating consequences ranging from overdoses to fractured families due to addiction. Johns Creek, like many communities, is grappling with the effects of both legal prescription opioids and illicit drugs like heroin and fentanyl.
The Impact on Johns Creek
A noticeable increase in opioid-related cases has been reported in areas like Johns Creek. Overuse, misuse, and abuse of prescription and non-prescription opioids have resulted in a surge in opioid overdoses and deaths. This crisis has prompted the need for responsive local, state, and federal interventions.
Addiction Treatment Options in Johns Creek, GA
Confronting this opioid crisis requires adequate treatment resources to support individuals struggling with substance misuse. Fortunately, Johns Creek and the surrounding area boast a plethora of treatment options.
Local Treatment Centers
Several local rehabilitation centers provide targeted support for those battling opioid addiction. These centers offer a range of treatment methods, from outpatient programs for those with mild addiction to residential treatments for more severe cases. They provide medical detoxification, counseling, and aftercare services to ensure patients remain substance-free post-treatment.
Medication Assisted Treatment
Medication Assisted Treatment (MAT) is an effective approach for managing opioid addiction. A few approved medications, like buprenorphine and methadone, aid in mitigating withdrawal symptoms and cravings. Johns Creek health centers offer MAT, coupled with counseling and behavioral therapies, to holistically treat opioid use disorder.
Mental Health Services
Recognizing that addiction often co-occurs with mental health conditions, Johns Creek is equipped with mental health service providers. They provide therapy and counseling services to manage mental health disorders that contribute to or result from opioid addiction.
Government Resources Available
The local, state, and federal governments offer several resources to mitigate the impact of the opioid crisis:
In the face of this crisis, understanding the issues and resources available is an essential first step in combating the opioid epidemic in Johns Creek, Georgia.
Hope for Lasting Recovery in Johns Creek, GA
We understand the difficulties of overcoming addiction and the importance of having supportive resources every step of the way. We provide a beacon of hope for individuals seeking lasting recovery in Johns Creek, GA.
Reach Out to Us
Don't let addiction define you or limit your potential any longer. Start your journey towards a healthier life today.
We encourage individuals ready to make a change to call and speak with a Recovery Advocate from our facility. A compassionate professional is available to help you find lasting recovery. Call (470) 990-9483 now
Our Closest Facility
We are conveniently located at 11725 Pointe Pl, Roswell, GA 30076. Reach out to us for support and treatment. Visit our website
Your Recovery Is Our Mission
Start Your Recovery Today
Our Recovery Advocates are standing by to walk you through your treatment options and help you get your life back.