Top Drug & Alcohol Rehab Treatment Resources in Loganville, GA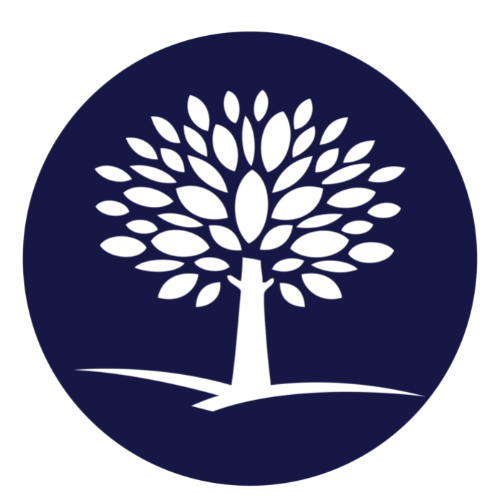 Last Updated: August 28, 2023
Editorial Policy | Research Policy
Substance Abuse Resources in Loganville, Georgia
Substance abuse is a major concern in Loganville, GA, just as it is throughout the United States. According to the Georgia Department of Public Health, in the past years, there has been a significant increase in the number of hospitalizations due to drug overdoses in Georgia. Loganville, despite being a small city, is no exception to the growing problem of substance abuse. Fortunately, Loganville and the state of Georgia at large are equipped with an array of substance abuse treatment resources. These include rehabilitation programs, outpatient treatments, therapy sessions, and support groups, just to mention a few. It's important to understand that the journey toward recovery begins with the step of seeking help.
About Loganville, Georgia
Loganville is a vibrant and up-and-coming city tucked away in the heart of Georgia, USA. Brimming with Southern charm and a neighborly spirit, the city provides a small-town feeling with the opportunities and conveniences of a larger urban area. Its history dates back to the early 19th century when it began as a humble farming community. Today, the city's growth is representative of its commitment to family values, quality education, and a sturdy business environment.
The city boasts a population of around 12,000 residents and prides itself on its sense of community and friendly atmosphere. Nestled in Walton and Gwinnett counties, Loganville serves as an active hub for a good quality of life and provides a taste of authentic Southern hospitality. From tree-lined streets to its beautiful parks and recreational facilities, the city emanates a pleasant and inviting vibe.
However, like many contemporary cities across the United States, Loganville has had its share of struggles with substance abuse within its community. The abuse of alcohol, prescription drugs, and illegal substances is a problem that the city takes seriously. In response, Loganville has commenced several initiatives and community programs dedicated to educating its residents about the dangers of substance abuse, offering treatment to those who need it, and providing ample resources for support and recovery. Locals are confidently standing together to tackle this issue, embodying the spirit of unity and resilience that defines their city.
Climate-wise, Loganville experiences a humid subtropical climate with mild to cool winters and hot, humid summers, offering its residents balanced living conditions all year round. Overall, whether one is attracted to its rich history, the charming community feel, or its ongoing fight against substance abuse, Loganville, GA, continues to be a beacon of progress in the ever-evolving landscape of America.
Our Closest Facility
If you or a loved one are seeking resources for substance use and co-occurring mental health disorders in Loganville, GA, consider reaching out to our nearest facility: The Recovery Village Atlanta Drug and Alcohol Rehab.
The Recovery Village Atlanta Drug and Alcohol Rehab
At the Recovery Village Atlanta Drug and Alcohol Rehab, we offer comprehensive treatment programs focusing on substance use and mental health disorder interventions. We are located conveniently close to Loganville, ensuring that you or your loved ones can easily benefit from our services.
Our contact details are:
Our experienced team of mental health professionals provides a safe and supportive environment for individuals dealing with substance use and underlying mental health disorders. Going to a recovery facility that is near your home can make the recovery process smoother.
Choose Recovery Village Atlanta Drug and Alcohol Rehab for a dedicated helping hand in your journey toward a healthier life. We are here for you every step of the way.
Overview of Rehab Programs for Treating Substance Abuse near Loganville, GA
The journey toward sobriety often requires professional help, support, and a structured environment. In and around Loganville, Georgia, there are numerous rehab centers dedicated to aiding individuals in overcoming substance abuse. One of these facilities is The Recovery Village Atlanta Drug and Alcohol Rehab, which is widely recognized for the comprehensive treatment programs it provides.
The Recovery Village Atlanta Drug and Alcohol Rehab
Located at 11725 Pointe Pl, Roswell, GA 30076, The Recovery Village Atlanta Drug and Alcohol Rehab is a leading recovery center offering personalized treatment programs for individuals afflicted with substance abuse. The center extends a warm, empathetic environment, allowing patients to heal under the close guidance of experts who understand the pain and struggle of addiction.
Whether you're seeking a detox program, inpatient therapy, outpatient counseling, or aftercare planning, our center offers a roll call of evidence-based treatments that focus on holistic healing. Through clinically-backed therapeutic interventions and 24/7 medical supervision, patients receive the highest quality care during their journey to sobriety.
For inquiries or further details about our offerings, you can reach us at (470) 990-9483. We also encourage you to explore our website, where you can discover more about our unique approach to treating substance abuse and aiding recovery.
Treatment Options
The Recovery Village Atlanta Drug and Alcohol Rehab boasts a broad range of treatment options to suit the unique requirements of each patient. Our treatment techniques employ a mix of traditional and innovative approaches to address the root causes of addiction and foster lasting recovery. The center's comprehensive treatments focus on incapacitating the hold substance abuse has on individuals while empowering them with knowledge, skills, and coping mechanisms to lead a sober life after treatment.
Your sobriety and well-being are our priority at The Recovery Village Atlanta Drug and Alcohol Rehab. We look forward to aiding your journey to recovery.
Common Co-Occurring Disorders in Loganville, GA
Loganville, GA, like many other towns across the United States, is not immune to the crippling effects of mental health disorders and substance use disorders. These disorders have a high tendency to occur at the same time, and this co-occurrence is known as a co-occurring disorder or dual diagnosis. Some common co-occurring disorders in Loganville include:
Depression and Alcoholism: Many individuals struggling with depression often turn to alcohol as a form of self-medication. Unfortunately, alcohol often worsens the symptoms of depression, creating a vicious cycle that can be challenging to break.
Anxiety Disorders and Drug Abuse: Some individuals living with anxiety disorders may use drugs to calm their nerves and manage symptoms. Over time, this can evolve into a substance use disorder, complicating the individual's overall mental health.
Bipolar Disorder and Substance Abuse: For people with bipolar disorder, they are often at higher risk for developing substance use disorder. The extreme mood swings and emotional instability related to bipolar disorder can push some individuals to self-medicate with illicit substances.
Post-Traumatic Stress Disorder (PTSD) and Substance Abuse: Substance abuse is especially common in individuals who have experienced traumatic events, leading to PTSD. Drugs or alcohol may be used as a way to numb the pain or gain temporary relief from the pervasive symptoms of PTSD.
If you or someone you know is dealing with a co-occurring disorder, it's important to seek help. There are many resources available, from therapy and medication to support groups and holistic therapies. Remember, there is no shame in seeking help, and it's never too late to start the journey towards recovery.
Recovery Resources in Loganville, GA
Find strength and support in your journey towards recovery. Here are essential local, state, and government resources available in Loganville, GA.
Our Facility
The Recovery Village Atlanta Drug and Alcohol Rehab
11725 Pointe Pl, Roswell, GA 30076
Contact Number: (470) 990-9483
Website: https://www.recoveryatlanta.com.
State Resources
Government Resources
Substance Abuse in Loganville, Georgia
Located in the state of Georgia, Loganville has not been immune to the throes of substance abuse that is prevalent in numerous parts of the country. The common substances of abuse within this region encompass a wide variety, including alcohol, prescription drugs, marijuana, cocaine, and opioids.
Alcohol: According to the Georgia Department of Public Health, in 2018, among those aged over 18, approximately 14% of residents reported heavy or binge drinking. This poses serious health risks and forms a significant chunk of substance abuse issues in Loganville.
Prescription Drugs: The Georgia Bureau of Investigation reported that prescription drugs, particularly benzodiazepines, and opioids, have seen rising abuse rates. This increase in misuse has directly resulted in escalating numbers of accidents, overdoses, and deaths.
Marijuana: Despite its legal status for medical use in Georgia, marijuana still remains a common substance of misuse, especially among the younger population. According to a report by the Department of Health and Human Services, in 2019, around 6% of teenagers in Georgia admitted to using the drug.
Cocaine: The Georgia Department of Behavioral Health and Developmental Disabilities indicates that cocaine usage remains persistent in the state, with Loganville not being an exception.
Opioids: Georgia, including Loganville, is grappling with a real opioid crisis, as is the rest of the nation. The Opioid Response Network reports that the usage of opioids, both prescribed and illicit, has spiked dramatically, accounting for a significant proportion of total drug overdoses.
The problem of substance abuse in Loganville, like in most places, is multifaceted and demands continual efforts from local and state governments, non-profit organizations, healthcare professionals, and communities to curb the growing menace. Public education, access to treatment facilities, and fostering a supportive environment for those battling substance abuse are all critical components of a comprehensive solution.
Warning Signs of Substance Abuse
Substance abuse, whatever the substance may be, can take a heavy toll on the physical and mental well-being of users. Recognizing the warning signs early can be critical in helping individuals seek the necessary treatment and support. For those of us residing in Loganville, GA, it's important to understand and watch out for these signs among our community members:
Behavioral changes: The person might show a sudden lack of interest in activities they once enjoyed, neglect responsibilities at work or home, and demonstrate risky behaviors.
Emotional changes: They may have unexplained mood swings, show signs of anxiety, anger, or depression, or seem unusually hyperactive.
Physical signs: Obvious physical signs include changes in appearance, such as sudden weight loss or gain, bloodshot eyes, and poor hygiene. Look out for less obvious signals, too, like frequent nosebleeds, unusual skin or eye changes, and persistent cough.
Remember, it's crucial to approach the person with concern and empathy, not judgment. If you are worried about a loved one or if you yourself are struggling, know that help is within your reach. The Freeman Recovery Center is a highly recommended facility offering a comprehensive range of services, including detox and outpatient programs custom-tailored to each person's individual needs. We also encourage you to check local counseling and support groups in Loganville that focus on substance abuse.
Alcohol Addiction Treatment in Loganville, GA
Alcohol addiction is a serious and complex issue affecting individuals and their families, but recovery is possible with numerous tratamiento options available in Loganville, Georgia.
Types of Alcohol Addiction Treatments
Outpatient Treatment: This is ideal for patients with a strong support system at home and can balance recovery with everyday life. Outpatient programs usually involve daily or weekly therapy sessions.
Inpatient Treatment: These are intensive, residential treatment programs designed to treat serious addictions. Patients live at a facility and receive round-the-clock medical care and therapeutic support.
12-Step Programs: Programs such as Alcoholics Anonymous (AA) offer peer support for people recovering from alcohol addiction.
Medication-Assisted Therapy: Certain medications can help reduce cravings, manage withdrawal symptoms, and prevent relapse.
Counseling and Therapy: Behavioral therapies can help individuals change their perspectives about alcohol, increase healthy life skills, cope with triggers, and improve relationships.
The Recovery Village Atlanta Drug and Alcohol Rehab
Our closest facility, The Recovery Village Atlanta Drug and Alcohol Rehab, provides comprehensive addiction treatment services. Located just a short drive away in Roswell, Georgia, The Recovery Village offers both inpatient and outpatient programs, medication-assisted treatment, individual and group therapy sessions, and more to help patients find the right path to recovery.
Address: 11725 Pointe Pl, Roswell, GA 30076
Contact Number: 470-990-9483
Website: www.recoveryatlanta.com
Choosing to seek help for alcohol addiction is a significant step, and there are plenty of resources available in Loganville, Georgia, to provide you with the support you need. Begin your journey to recovery today.
Opioid Epidemic in Loganville, GA
The opioid crisis has been severely impacting the United States, and Loganville, GA, is no exception. Loganville has experienced a significant influx in opioid addiction, leading to a surge in overdose cases and opioid-related deaths. The community has felt the tragic consequences, warranting an immediate and efficient response to address the issue.
Government Resources for the Opioid Epidemic
The Government at local, state, and federal levels have launched various initiatives to address the opioid epidemic. Nationally, the Substance Abuse and Mental Health Services Administration (SAMHSA) offers a helpline for immediate counseling and provides useful information on treatments and support groups.
In Georgia, the Department of Behavioral Health and Developmental Disabilities (DBHDD) offers a range of programs aimed at addressing opioid abuse under the Office of Addictive Diseases.
Addiction Treatment Options in Loganville, GA
Several treatments and rehabilitation services are available to those struggling with opioid addiction in Loganville. These include:
Inpatient Treatment: These programs offer 24-hour care, including medical and psychological support. They are effective for those with severe addiction.
Outpatient Treatment: This is a more flexible option where individuals receive treatment during the day but can return home at night. It is best suited for mild addictions.
Counseling and Support Groups: Organizations like Narcotics Anonymous provide peer support and counseling to help individuals who are in recovery.
Medication-Assisted Treatment (MAT): This treatment uses medications alongside therapy and counseling to help manage withdrawal symptoms and reduce cravings. Local providers like Loganville Drug Stabilization Center offer customizable plans for this form of treatment.
Recovery is a process, and different individuals will need different approaches. But with these resources and support from the community, overcoming opioid addiction is possible.
Lasting Recovery Is Possible
We strongly believe everyone deserves a chance for a happy and healthy life, free from addiction. We are committed to fostering hope and recovery in Loganville, GA. Even though your journey may seem daunting, remember that the road to recovery isn't one you have to walk alone.
At recoveryatlanta.com, a dedicated Recovery Advocate is always standing by to assist individuals who are struggling with addiction on their journey to recovery. Our team has the tools and resources required to help you navigate the path to a substance-free life.
Contact Us
We urge you not to delay reaching out for help. Every call could be the first step toward a brighter future. If you're in Loganville, GA, or the surrounding areas, don't hesitate to reach out to our nearest recovery facility at the following address:11725 Pointe Pl, Roswell, GA 30076
Phone: +1 (470) 990-9483
Start Your Recovery Today
Our Recovery Advocates are standing by to walk you through your treatment options and help you get your life back.