Top Alcohol & Drug Treatment Centers & Resources in Gainesville, GA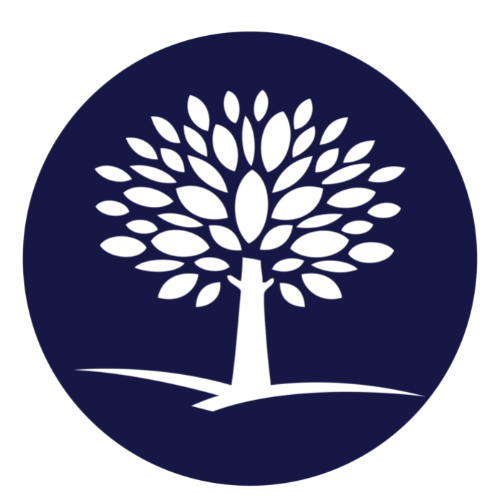 Last Updated: August 28, 2023
Editorial Policy | Research Policy
Substance Abuse Resources in Gainesville, Georgia
Substance abuse is an urgent public health issue in Gainesville, Georgia, significantly impacting individuals and communities. According to a recent Georgia Department of Public Health report, about 11.6% of adults in the state are heavy or binge drinkers. The opioid epidemic has also struck the state hard, with over 55,000 Georgia residents receiving substance use treatment in 2019. Recognizing the severity of these problems, a variety of treatment resources ranging from inpatient rehab facilities to sober living homes, are available in Gainesville, Georgia, to assist individuals on their recovery journey.
About Gainesville, GA
With a population of close to 40,000 people, Gainesville is a bustling city located in the heart of Georgia. Known as the "Poultry Capital of the World," Gainesville pulsates with a vibrant energy buoyed by its diverse residents and rich history. This energetic city pairs its status as a modern hub of industry and commerce with the charm of southern hospitality.
Founded in 1821, Gainesville's history traces back to the cotton era, but the city really earned its notorious nickname through its thriving poultry industry. This vibrant city has a dynamic cultural scene lined with historic architecture and attractions such as the Northeast Georgia History Center and the Quinlan Visual Arts Center.
Gainesville's friendly community spirit is easily felt throughout the city. Local festivals such as the Spring Chicken Festival and Mule Camp Market Festival are replete with Georgia's rich traditions, offering residents and visitors alike an immersive experience into the heart of the Southern lifestyle.
Despite its charm and prosperity, like many other cities, Gainesville is grappling with the pressing issue of substance abuse. This problem is exacerbated by the availability of illicit drugs, the prevalence of alcohol, and prescription drug misuse. The city's government and numerous non-profit organizations are working tirelessly to combat these issues, providing support through prevention programs, treatment facilities, and motivation to maintain sobriety. The community as a whole stands united in its fight against substance abuse, reaffirming Gainesville's reputation as a close-knit, caring community.
Our Closest Facility
We understand that dealing with substance use and co-occurring mental health disorders can be challenging, especially when you're unsure of where to seek help. If you're located in Gainesville, GA, then you're in luck! The Recovery Village Atlanta Drug and Alcohol Rehab is our closest facility to you. We provide comprehensive and personalized treatment plans to help individuals overcome these challenges and start the journey to recovery.
Our aim is not just to treat the symptoms but to address the root causes of addiction and promote overall wellness. We believe that everyone deserves a chance at a healthier life, and we are here to support you every step of the way in your journey to recovery.
Contact Information:
Remember, there is always help available. Reach out to us at The Recovery Village Atlanta Drug and Alcohol Rehab and take the first step towards a healthier and happier future.
Overview of Rehab Programs for Treating Substance Abuse near Gainesville GA
In and around Gainesville, Georgia, people struggling with substance abuse disorders can avail themselves of various effective treatment programs. One prominent facility providing such help locally is The Recovery Village Atlanta Drug and Alcohol Rehab. Located at 11725 Pointe Pl, Roswell, GA, 30076, this facility strives to offer comprehensive and holistic treatments for those grappling with addiction.
The Recovery Village Atlanta Drug and Alcohol Rehab has a competent team of professionals that aim to provide a safe, healthy, and conducive environment for substance abuse recovery. Besides the use of evidence-based practices in treatment, they incorporate individual and group therapy sessions for patients as part of their rehab programs.
The Recovery Village Atlanta Drug and Alcohol Rehab's Approach
The approach at The Recovery Village Atlanta Drug and Alcohol Rehab is personalized, ensuring that each patient's unique treatment needs and recovery goals are adequately met. They provide a range of services, from medically assisted detoxification to recovery-oriented therapy and continuing aftercare programs.
The Recovery Village Atlanta Drug and Alcohol Rehab believes in treating both the body and mind for total recovery. Our programs include physical nutrition plans, mental health counseling, and wellness activities as part of our integrated care framework.
Details and Contact Information
For more information regarding our services, The Recovery Village Atlanta Drug and Alcohol Rehab can be reached at (470) 990-9483 or visited in person at our treatment center in Roswell, Georgia. Also, comprehensive information is readily available on our website for those who prefer online navigation.
Recovery, though challenging, is distinctly possible with the right help and a strong support system. The Recovery Village Atlanta Drug and Alcohol Rehab extends its arms to all those in Gainesville, GA, and its vicinity, seeking a fresh start and a path to a drug-free life.
Common Co-occurring Disorders in Gainesville, GA
In Gainesville, GA, there are several prevalent co-occurring disorders that the residents often struggle with. A co-occurring disorder refers to when an individual experiences a mental health disorder and a substance abuse disorder simultaneously. Here's a look at some of the frequent co-occurring disorders.
Depression and Alcoholism: One of the most common co-occurring disorders in this region is depression and alcoholism. People battling depression often fall into the trap of alcoholism as they try to self-medicate the feelings of sadness, hopelessness, or despair. This forms a harmful cycle, as alcohol worsens the symptoms of depression.
Anxiety and Drug Abuse: Anxiety disorders are another prevalent mental health issue in Gainesville, GA. Many people suffering from anxiety disorders often abuse drugs as a way to alleviate their symptoms. This, however, often leads to a dependency on these substances and makes their anxiety symptoms more severe over time.
Bipolar Disorder and Substance Abuse: Bipolar disorder is a mental health condition characterized by extreme mood swings. People with bipolar disorder frequently abuse drugs or alcohol during manic or depressive episodes, leading to a pattern of addiction alongside the mental health disorder.
In Gainesville, a variety of treatment options are available for those struggling with these co-occurring disorders. Therapists, counselors, and support groups offer the necessary help. Medical facilities in the region also provide crucial services such as medical detox, inpatient rehab, outpatient therapy, and long-term recovery support.
If you or a loved one are struggling with substance abuse and mental health disorders, it's essential to remember you're not alone. Help is readily available, and recovery is entirely possible.
Recovery Resources in Gainesville GA
Government, State, and Local Resources
Common Substances of Abuse in Gainesville, GA
Substance abuse continues to concern many communities across the United States, and Gainesville, Georgia, is unfortunately not an exception. The following are some of the most commonly abused substances in the city:
1. Alcohol: The misuse of alcohol is a significant problem in Gainesville. According to the National Institute on Alcohol Abuse and Alcoholism, in 2020, 20% of Georgia adults reported binge drinking, a figure higher than the national average.
2. Opioids: The opioid crisis in America has strongly affected Georgia. In 2019, the National Institute on Drug Abuse recorded that there were 853 opioid-involved deaths in Georgia.
3. Methamphetamine: Methamphetamine has become a significantly growing concern in Gainesville. Hall County, where Gainesville is located, is among the top five counties in Georgia for methamphetamine incidents, as reported by the Georgia Bureau of Investigation.
4. Prescription Drugs: The misuse of prescription drugs such as painkillers, sedatives, and stimulants is another issue. Data from the Georgia Department of Public Health showed there were 1,086 drug overdose deaths in Georgia involving prescription drugs in 2019.
5. Marijuana: Despite the growing acceptance and legality of marijuana in certain states, marijuana abuse is still prevalent in Gainesville and the state of Georgia. According to the Substance Abuse and Mental Health Services Administration (SAMHSA), approximately 470,000 people aged 12 or older in Georgia were past-year marijuana users in 2018-2019. The misuse of these substances continues to impact individuals, families, and communities in Gainesville, Georgia. It's important to both understand the severity of this issue and work toward solutions in prevention and treatment. While efforts are being made to control this escalating problem, the journey to recovery is often a long one and sustained community support is indispensable.
Warning Signs of Substance Abuse
Substance abuse is a significant problem that impacts individuals and families across Gainesville, GA. Recognizing the signs of substance abuse can be the first step toward seeking help. If you notice the subsequent signs in yourself or a loved one, it's important to seek professional help immediately:
Behavioral changes: The person might start acting differently than usual, maybe being secretive, lying, or getting into legal trouble.
Persistent health issues: When the body cannot cope with the substance, it may react with persistent coughs, nausea, or even more serious health issues.
Financial difficulties: Spending more money on substances can lead to financial problems, including unpaid bills.
Changes in appearance: You may notice changes in personal grooming habits, clothing, or physical health.
It's worth noting that these symptoms can also be related to other problems or medical issues, so it's crucial to reach out to a healthcare professional for a proper diagnosis and treatment. For more information about substance abuse and its signs, you can visit the Substance Abuse and Mental Health Services Administration (SAMHSA) website. If you, or someone you know, is struggling with substance abuse, remember there are resources available to help. Don't hesitate to seek help. The road to recovery begins with a single step.
Alcohol Addiction Treatments in Gainesville, GA
Dealing with alcohol addiction can be a challenging journey. If you're in Gainesville, GA, and struggling with this issue, know that there are various treatment options available for you.
Diverse Treatment Methods
Successful recovery often hinges on a combination of treatments. Therapies can include individual counseling, group therapy, medication, and holistic treatments and will often involve a number of professionals, such as doctors, addiction specialists, and therapists.
Individual Counseling
This involves one-on-one sessions between the patient and a therapist, focusing on identifying underlying issues contributing to alcohol addiction.
Group Therapy
Group therapy sessions provide a supportive environment where individuals can share their struggles and learn coping techniques from others going through a similar experience.
Medication
Some individuals might benefit from medications that manage withdrawal symptoms or curb cravings for alcohol.
Holistic Treatments
These treatments focus on creating balance in the body, mind, and spirit and can include yoga, fitness programs, massage therapy, chiropractic care, and nutrition support.
Rehab Facilities
An excellent place to start alcohol addiction treatment is at a dedicated rehab center, like The Recovery Village Atlanta Drug and Alcohol Rehab, which is a short drive from Gainesville, GA.
The Recovery Village Atlanta Drug and Alcohol Rehab
The Recovery Village offers a comprehensive array of treatment options and a dedicated team of professionals to help you achieve your recovery goals. The center is conveniently located at 11725 Pointe Pl, Roswell, GA 30076, and can be reached at the following number: (470) 990-9483.
What to Expect at The Recovery Village
The Recovery Village provides a broad spectrum of services from detox, residential, partial hospitalization, and outpatient treatment to aftercare plans. In addition, different types of therapies like individual counseling, group therapy, and holistic treatments are also offered.
Carefully tailored to each individual's needs, the treatment plans at The Recovery Village are designed to treat the addiction, address the root causes, and provide skills for long-term sobriety.
The road to recovery starts with acknowledging the problem. Don't let alcohol addiction control your life; start your journey to sobriety today with The Recovery Village Atlanta Drug and Alcohol Rehab.
The Opioid Epidemic in Gainesville, GA, and Available Addiction Treatment Options
Gainesville, GA, like many regions across the United States, has been significantly impacted by the opioid epidemic. Misuse and addiction to opioids, including prescription pain relievers, heroin, and synthetic opioids such as fentanyl, have seen a tremendous increase over recent years, severely impacting families and communities.
The Georgia Department of Public Health provides a detailed depiction of the opioid crisis across the state, including figures on overdoses and deaths due to misuse of opioids.
Addiction Treatment Options in Gainesville, GA
Recognizing the seriousness of the situation, numerous resources for opioid addiction treatment have been established in Gainesville. These resources can provide the opportunity for individuals impacted by opioid addiction to seek help and begin their journey toward recovery.
The Georgia Crisis and Access Line (GCAL): A 24/7 helpline providing free and confidential access to services for mental illness, substance use disorders, and intellectual/developmental disabilities. GCAL can be reached at 1-800-715-4225 or via their website.
Government Resources for Opioid Epidemic
The U.S. Department of Health and Human Services (HHS) provides an overview of the opioid epidemic and resources for communities impacted by this health crisis. These resources include public education and prevention strategies, increased access to treatment services, and improved methods for tracking overdose data.
More information on the nationwide response can be found on the HHS website.
The Substance Abuse and Mental Health Services Administration (SAMHSA) offers an online tool for locating treatment services in the local area.
An additional resource is the FDA's hub for information on opioids, including the safe use of these drugs, proper disposal, and resources for managing pain without opioids.
We Believe In Lasting Recovery
Here in Gainesville, GA, we understand the struggles of addiction, but we also believe deeply in the hope and reality of lasting recovery. We are firmly committed to helping you or your loved ones take that first courageous step toward a brighter future.
We want you to know that recovery is attainable, and our facility can provide the safe and supportive environment necessary for effective rehabilitation. Our recovery advocates are standing by, ready to provide the help and guidance you need.
Contact Us Today
Don't hesitate to reach out. Speak with a Recovery Advocate who is standing by to help you or a loved one find the path to lasting recovery. With our closest facility located in Roswell, GA, we are here to provide the necessary support to individuals throughout the Gainesville region.
Start Your Recovery Today
Our Recovery Advocates are standing by to walk you through your treatment options and help you get your life back.