Top Alcohol & Drug Treatment Centers & Resources in Dunwoody, GA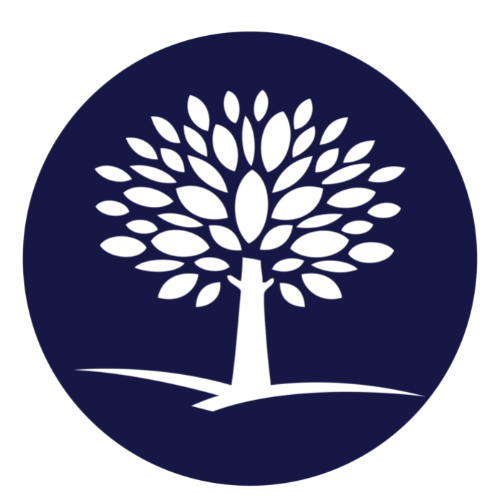 Last Updated: August 28, 2023
Editorial Policy | Research Policy
Substance Abuse Resources in Dunwoody, Georgia
In Dunwoody, Georgia, a suburban city of Atlanta, the struggle against substance abuse is a prominent issue that demands attention. According to the Substance Abuse and Mental Health Administration, Georgia ranks among the top 10 states for rates of drug use in the past month among individuals aged 12 and up. This statistic highlights the pervasive nature of substance abuse problems in the region. Dunwoody, like many communities, has not been immune to these challenges.
However, various local initiatives, programs, and facilities in Dunwoody are dedicated to assisting those struggling with substance abuse. These organizations offer comprehensive and tailored support for individuals and their families dealing with substance abuse issues. From prevention, education, and treatment to aftercare programs, these resources aim to address the multifaceted nature of addiction and foster long-term recovery.
About Dunwoody, Georgia
Located in DeKalb County, Dunwoody, Georgia, is a vibrant city that offers a blend of old Southern charm and modern urban life. It's known for its welcoming community vibe and close-knit society, making it a lovely place to call home.
Dunwoody's population, according to the latest estimates, stands at roughly 49,000 residents. It's a diverse community known for its excellent schools, top-rated restaurants, and ample employment opportunities, thanks to numerous companies setting their headquarters here.
Like many communities throughout the United States, Dunwoody faces challenges associated with substance abuse, which has become an increasingly prominent issue within the community.
Dunwoody, and DeKalb County, as a whole, have had to grapple with rising substance abuse incidents that impact the health, safety, and quality of life of its residents. In specific, abuse of alcohol, opioids, and methamphetamines has been identified as particularly concerning.
In addressing this issue, several initiatives have been implemented in recent years. Collaboration between local government, healthcare institutions, and non-profit organizations has resulted in strategies aimed at reducing the prevalence and impact of substance abuse. This includes increased investments in education, prevention, and rehabilitation programs, all designed to provide much-needed help and resources for affected individuals and their families.
While there's a lot of work ahead, the community's proactive approach provides hope that they can improve the situation by doing so.
Our Closest Facility
We understand the need for compassionate, effective treatment services for those dealing with substance use and co-occurring mental health disorders. Our closest facility, The Recovery Village Atlanta Drug and Alcohol Rehab, is conveniently located for individuals in Dunwoody, GA, and offers a comprehensive recovery program to provide the support needed to overcome these challenges.
Here are more details about The Recovery Village Atlanta Drug and Alcohol Rehab:
Choosing our facility means benefitting from an in-depth, personalized treatment plan that addresses both substance use and any co-occurring mental health disorders. The Recovery Village Atlanta prioritizes your journey to healing and resilience through our team of dedicated professionals who are committed to your well-being.
In addition to our prime location near Dunwoody, GA, we offer a supportive environment where you can focus on your recovery. We are committed to providing the care and resources necessary to face these challenges head-on. Contact The Recovery Village Atlanta Drug and Alcohol Rehab and take the first step in your recovery journey today.
Overview of Rehab Programs for Treating Substance Abuse near Dunwoody, GA
Achieving sobriety is a vital but often challenging step towards living a healthier and more fulfilling life. In Dunwoody, GA, reliable resources for managing and overcoming substance abuse are available. Located close to Dunwoody, The Recovery Village Atlanta Drug and Alcohol Rehab is a highly reputable facility offering comprehensive treatment services.
The Recovery Village Atlanta Drug and Alcohol Rehab provides an array of programs tailored to each client's specific needs. Our rehab programs are designed to help individuals who are struggling with substance abuse. These specialized services cater to various levels of addiction, offering help to those seeking guidance and resources along their recovery journey.
Our team of dedicated professionals includes medical doctors, psychiatric specialists, and experienced addiction counselors. Each staff member is committed to helping clients achieve their individual recovery goals while providing compassionate care and support throughout each step of the process.
The Recovery Village Atlanta Drug and Alcohol Rehab is conveniently located at 11725 Pointe Pl, Roswell, GA 30076.
You're always welcome to contact our support team by phone at (470) 990-9483 for immediate assistance or for more information about our programs and services. Additionally, you can visit our official website at www.recoveryatlanta.com.
When it comes to battling addiction, remember that help is just one call away. Your journey towards a healthier and brighter future starts at The Recovery Village Atlanta Drug and Alcohol Rehab.
Common Co-Occurring Disorders in Dunwoody, GA
In Dunwoody, Georgia, we find a spectrum of co-occurring disorders. These conditions involve the simultaneous occurrence of mental health disorders and substance use disorders. The complexity varies based on the individual case, but certain combinations are prevalent in this geographical area.
Anxiety and substance abuse is a common co-occurring disorder. Individuals suffering from social anxiety, generalized anxiety disorder, panic disorder, or other forms of anxiety are often at a high risk of resorting to substance use as a coping mechanism.
Depression and alcohol addiction is another typical co-occurring disorder. The rates of alcohol misuse are particularly high among individuals dealing with depression. The use of alcohol may provide temporary relief from depressive symptoms, but in the long term, it exacerbates depression and increases the risk of addiction.
Post-Traumatic Stress Disorder (PTSD) and substance abuse also frequently co-occur. The adverse experiences leading to PTSD often induce a dependency on substances as a means of managing trauma-related symptoms.
Attention Deficit Hyperactivity Disorder (ADHD) and substance abuse can also co-occur. The impulsivity characteristic of ADHD often leads to risky behaviors, including substance use, increasing the chances of developing an addiction.
If you or a loved one are struggling with a co-occurring disorder, do not hesitate to seek help. A number of biopsychosocial treatments, including psychotherapy and pharmacotherapy, are available and have proven effective in managing these complex conditions.
Recovery Resources in Dunwoody, GA
The following is a comprehensive list of state, local, and government resources available for recovery in Dunwoody, GA. These resources are provided to aid individuals seeking help for drug and alcohol addiction.
Georgia Department of Behavioral Health and Developmental Disabilities
Substance Abuse and Mental Health Services Administration (SAMHSA)
National Institute on Drug Abuse (NIDA)
Dunwoody Police Department Drug Take Back Program
Community Assistance Center
Substance Abuse in Dunody, GA: A Comprehensive Overview
The issue of substance abuse is prevalent across the United States, and Dunwoody, Georgia, is not exempted. Both legal and illegal substances are common, which is causing significant concerns for the community as a whole. Below, we delve into the most broadly abused substances in Dunwoody, GA, backed by recent local and state-level statistics.
Alcohol
Alcohol is one of the most commonly abused substances in Dunwoody, GA. According to a report by the Georgia Department of Health, in 2018, approximately 21.8 % of adults in Georgia reported excessive drinking in the past month.
Opioids
Like other parts of the country, Dunwoody has been profoundly affected by the opioid crisis. The Georgia Department of Health reports an alarming increase in opioid overdose deaths in recent years. In 2018, around 55% of drug overdose deaths in Georgia were related to opioids, including both prescription medications and illegal drugs like heroin and synthetic fentanyl.
Methamphetamine
Methamphetamines, particularly crystal meth, continue to be a significant issue. The 2020 Georgia Drug Use Patterns and Trends report indicates that Methamphetamine use accounted for approximately 16% of substance abuse treatment admissions in Georgia in 2020.
Marijuana
Marijuana, although decriminalized in numerous parts of the U.S., remains illegal in Georgia and is widely abused. The Behavioral Health Barometer Georgia, 2019 report by SAMHSA estimates that roughly 13.4% of young adults (ages 18-25) in Georgia used marijuana in the past month.
The impact of substance abuse in Dunwoody, GA, is not only on the individual but also extends to friends, family, and the community. Implementing community-based prevention efforts, increasing access to treatment, and reducing the stigma of addiction can help address this critical health concern.
Warning Signs of Substance Abuse
Substance abuse is a serious issue that affects many lives across the United States, including Dunwoody, GA. Being informed about the warning signs can potentially let you help someone in need. Here are some signs that indicate a possible problem:
Behavioral Changes: These might include neglecting responsibilities at work, school, or home, engaging in risky behaviors, or drastically shifting social circles.
Physical Symptoms: Noticeable physical changes could be bloodshot eyes, sudden weight changes, and deterioration in physical appearance or personal grooming habits.
Mood Swings: If a person's mood changes unpredictably, exhibits anxiety, depression, general lethargy, or unexplained hyperactivity, these could be signs of substance abuse.
Financial Difficulties: Suddenly having financial troubles that can't be explained can also indicate an issue with drugs or alcohol.
If you notice any of these signs in a friend, family member, or yourself, it's important to take action. There are resources available in Dunwoody and the greater Atlanta area to help. Two such resources are the Substance Abuse and Mental Health Services Administration (SAMHSA) which includes a national helpline, and the Georgia Department of Behavioral Health and Developmental Disabilities (DBHDD).
Remember, substance abuse is a serious health issue that requires professional medical help. Self-treatment can be extremely dangerous, and without proper assistance, the risk of failure and relapse is high. Don't hesitate to reach out for help.
Alcohol Addiction Treatment in Dunwoody, GA
Alcohol addiction is a complex issue, but it is treatable, and many resources are available in and around Dunwoody, GA. Treatment options range from traditional therapies to innovative, evidence-based procedures, ensuring there's a suitable option for everyone seeking help.
Forms of Alcohol Addiction Treatment
There are several types of alcohol addiction treatments available, such as:
12-Step Programs: These programs, like Alcoholics Anonymous, employ a 12-step approach to recovery. They often involve peer support which has been proven to significantly aid the recovery process.
Outpatient therapy: Outpatient treatment is an option for those who require flexible treatment schedules. Sessions can include individual therapy, group therapy, and family counseling.
Inpatient therapy: Inpatient therapy requires individuals to stay in a medical environment for a specified period. It typically includes medical detox, counseling, and post-treatment support.
Medically Assisted Treatment: This treatment utilizes prescribed medications to help manage withdrawal symptoms and cravings in combination with counseling and behavioral therapies.
The Recovery Village Atlanta Drug and Alcohol Rehab
One of the facilities offering comprehensive alcohol addiction treatment in Dunwoody, GA, and its surrounding areas is The Recovery Village Atlanta Drug and Alcohol Rehab. This facility provides a range of treatments and therapies to suit every individual's unique needs and recovery goals. Whether you require inpatient care, outpatient therapy, medically-assisted treatment, or even long-term follow-ups, The Recovery Village offers comprehensive care to ensure lasting recovery.
The facility provides an environment conducive to recovery that focuses on treating the patient as a whole – addressing both the physical addiction and underlying psychological issues. They deliver personalized care and strive to ensure a positive, transformative experience for everyone who steps through their doors.
To discuss treatment options or schedule a tour of the facility, please contact us at (470) 990-9483.
Coping with Alcohol Addiction
Struggling with alcohol addiction can be overwhelming, but remember, help is available, and recovery is possible. By taking the first step towards treatment, you're on your way to a healthier, alcohol-free future. Reach out to a professional or trusted loved one today to explore treatment options in Dunwoody, GA.
The Opioid Epidemic in Dunwoody, GA: Understanding and Addressing the Crisis
The City of Dunwoody, GA, like many other communities across the country, is grappling with the devastating effects of the opioid epidemic. The misuse of and addiction to opioids—including prescription pain relievers, heroin, and synthetic opioids—is a serious national crisis affecting public health and social and economic well-being. To combat this crisis, government resources and addiction treatment options are progressively being developed and improved.
The State of the Opioid Crisis in Dunwoody
While the overall opioid prescription rate has declined over recent years, the number of opioid-involved overdose deaths remains alarmingly high in Georgia. In Dunwoody, the issue is still of concern as the actual numbers may be under-reported due to the lack of highly specific data. Healthcare providers, law enforcement agencies, and community organizations are working together to surface accurate data, increase awareness, and provide effective intervention strategies.
Government Resources for the Opioid Epidemic
The U.S. Department of Health and Human Services (HHS) has been at the forefront of the battle against the opioid epidemic. Their 5-Point Strategy provides a comprehensive approach to combating the crisis through better addiction prevention, treatment, and recovery services. The Strategy also includes better data, pain management, and targeting of overdose-reversing drugs.
The Georgia Department of Behavioral Health and Developmental Disabilities (DBHDD) also offers resources for the treatment of opioid addictions. The state-funded Georgia Opioid Strategic Plan aims to reduce opioid use and misuse, improve access to treatment, and reduce opioid-related deaths.
Treatment Options in Dunwoody
There are several drug addiction treatment centers based in and around Dunwoody that offer a range of services to those struggling with opioid addiction. The treatment modalities can include medication-assisted treatment (MAT), cognitive-behavioral therapy (CBT), and contingency management interventions, among others.
Finding the right treatment depends on the individual's particular needs and circumstances. For those who know someone struggling with opioid addiction or those ready to seek help themselves, reach out to the Behavioral Health Treatment Services Locator, a confidential and anonymous source of information for persons seeking treatment facilities in the United States.
Hope for Lasting Recovery in Dunwoody GA
Everyone deserves a chance for a fresh start and a healthier, happier life. No matter where you are on your journey, it's never too late or too early to reach out for help. In Dunwoody, GA, we believe in the potential for lasting recovery from substance abuse. It's not just about overcoming addiction – it's about reclaiming your life and realizing that brighter, fuller days are ahead.
Make your hope for lasting recovery a reality by contacting our closest facility, conveniently located at 11725 Pointe Pl, Roswell, GA, 30076. Talk to one of our caring and dedicated Recovery Advocates, who are ready and standing by to guide you or your loved one onto a path of sobriety.
You can connect with us at any time by communicating directly through our contact line at (470) 990-9483. Our team is always just a call away.
If your journey toward recovery needs more flexibility, please visit our website at www.recoveryatlanta.com. Access information about our programs, resources, and professionals who are eager to assist you in gaining back control of your life.
Start Your Recovery Today
Our Recovery Advocates are standing by to walk you through your treatment options and help you get your life back.