Best Drug & Alcohol Substance Abuse Centers in Peachtree City, GA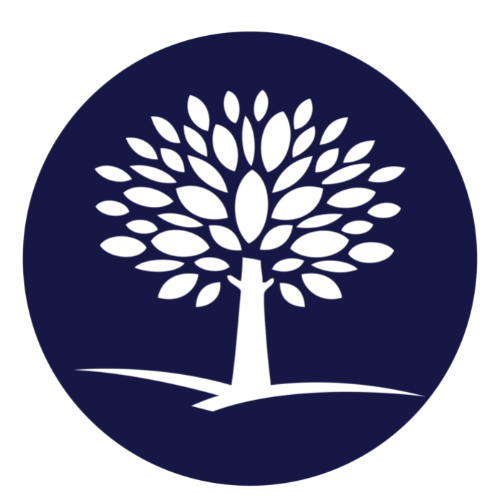 Last Updated: August 28, 2023
Editorial Policy | Research Policy
Substance Abuse Resources in Peachtree City, Georgia
In Peachtree City and the state of Georgia, substance use and dependency are an increasing concern. As per the Substance Abuse and Mental Health Services Administration (SAMHSA), an estimated 383,000 persons aged 12 or older, translating to 4.5% of Georgia's population, had an illicit drug use disorder in the past year. Among these individuals, only a fraction receives proper treatment. This section provides information on the resources available in Peachtree City, GA, for individuals struggling with substance use.
About Peachtree City, Georgia
Peachtree City, a charming city located just south of metropolitan Atlanta, Georgia, is known for its distinctive laid-back vibe and a network of multi-use paths wide enough for golf carts. The paths meander through greenbelts and around lakes, connecting communities to shopping centers, dining, and other amenities of everyday life, which often results in the sight of residents zipping around the city on golf carts, making for a lively and close-knit community.
The city was thoughtfully planned in the 1950s, and since its inception, it has grown into a thriving area with a population of around 35,000 residents, according to the U.S. Census Bureau statistics of 2019. It boasts top-rated schools, diverse housing options, and an array of recreational facilities that cater to a wide array of interests among residents — from the sports-oriented to those interested in arts and culture.
Despite its many positives, Peachtree City, like any other community in the United States, faces challenges, particularly in dealing with substance abuse issues. Increased incidences of alcohol and drug misuse have been noted among both teenagers and adults, triggering broader societal and health problems. These issues are being combated by numerous community-based organizations offering assistance to those in need, such as substance abuse therapy and rehab programs. Some of these programs help locals struggling with addiction to recover and reintegrate into society while promoting general awareness about the dangers of substance abuse.
Though these issues pose significant challenges, Peachtree City remains a vibrant, resilient community committed to the health and wellness of all residents. A dedication to tackling the problems head-on, combined with the town's unique charm and sense of community, assures that Peachtree City continues to be a desirable place to live and raise a family.
Our Closest Facility
If you're in Peachtree City, GA, seeking knowledgeable and compassionate assistance for substance use and co-occurring mental health disorders, The Recovery Village Atlanta Drug and Alcohol Rehab is here for you. We're delighted to be your closest option for comprehensive, dedicated care.
The Recovery Village Atlanta Drug and Alcohol Rehab
Our facility, prominently located at:11725 Pointe Pl, Roswell, GA 30076
You can reach out to us at (470) 990-9483. For more information about our personalized programs and evidence-based treatments, visit our official website at www.recoveryatlanta.com.
Our location makes us an easily accessible option for those residing in Peachtree City, GA. We bring a wealth of experience and expertise in dealing with substance use and co-occurring mental health disorders. Our team of professionals is ready to provide the necessary tools to foster recovery and wellness.
Choose our facility for a comprehensive approach to recovery which includes a blend of holistic and traditional therapeutic modalities. We are here to support you on your journey toward a healthier, more fulfilling life.
Overview of Rehab Programs for Treating Substance Abuse near Peachtree City GA
The Recovery Village Atlanta Drug and Alcohol Rehab provides specialized and comprehensive treatment for individuals struggling with substance abuse near Peachtree City, GA. With a strategic approach, we focus on healing the whole person, leading them toward a healthier and more balanced life.
Our skilled team of doctors, counselors, and therapists work diligently to offer a variety of treatments for our patients. From medical detox to outpatient programs, each program is designed keeping the individual needs and circumstances of the patients in mind.
At The Recovery Village Atlanta Drug and Alcohol Rehab, we strive to provide an environment that fosters healing, growth, and lasting recovery. We understand the immense courage it takes for an individual to seek help for substance abuse, and we respect every step of their journey.
Our Facility Details
Address:11725 Pointe Pl, Roswell, GA 30076Contact Number:(470) 990-9483Website:www.recoveryatlanta.com
We warmly welcome any individuals seeking help or information and encourage them to reach out to us. At The Recovery Village Atlanta Drug and Alcohol Rehab, your recovery is our recovery, and every new day is a step towards a brighter, healthier future.
Common Co-Occurring Disorders in Peachtree City, GA
In Peachtree City, GA, like in any other city, it is not unusual to encounter a situation where mental and substance abuse disorders occur together. Such a condition is referred to as co-occurring disorder or dual diagnosis.
One of the common co-occurring disorders seen is depression and alcoholism. Depression is currently among the leading mental health issues, and it frequently exists with substance abuse problems, particularly alcoholism. Individuals battling depression often resort to alcohol as a method of self-medication, only to find themselves trapped in a vicious cycle of addiction.
Another common dual diagnosis is anxiety and drug addiction. This duo is particularly common because individuals with chronic anxiety may resort to drugs as a way to alleviate their symptoms. In the process, they create a reliance that ultimately leads to addiction.
Moreover, Post-Traumatic Stress Disorder (PTSD) and opioid addiction are often seen as co-occurring. Many individuals dealing with PTSD may turn to opioids as a means of coping with their traumatic experiences and memories. Unfortunately, this often leads to addiction.
The city takes co-occurring disorders seriously and has multiple resources in place to help those affected. It's important to remember that both disorders must be treated simultaneously for the best chance of recovery. Treatment centers in Peachtree City, such as Peachtree City Treatment Center, are well-equipped to deal with these disorders and can provide the necessary help.
Recovery Resources in Peachtree City, GA
Our community in Peachtree City provides an array of local, state, and government resources for individuals seeking help for addiction. Here, we've compiled a comprehensive list of resources, as well as details for our closest facility, The Recovery Village Atlanta Drug and Alcohol Rehab.
Government Resources
State and Local Resources
Our Closest Facility
We're right here in your neighborhood. The Recovery Village Atlanta Drug and Alcohol Rehab is conveniently located and ready to provide assistance. Our details are as follows:
Please remember that help is available, and you're not alone. Reach out to any of the resources listed for support whenever you need it.
Substance Abuse Issue in Peachtree City, GA
Substance abuse is a nationwide issue, and Peachtree City, GA, is no exception to it. This section will address the most commonly abused substances in this city.
Alcohol
Alcohol remains one of the most commonly abused substances in Peachtree City, as it does in many other cities in Georgia. According to the Substance Abuse and Mental Health Services Administration (SAMHSA), approximately 7.7% of individuals aged 12 or older in Georgia reported heavy alcohol use in the past month in 2018.
Opioids
Like the rest of the nation, Georgia is suffering from the opioid crisis. Peachtree City is not immune to this trend. Opioids, including prescription painkillers and heroin, provide a high that many find difficult to resist. According to data from the U.S. House of Representatives, in 2018, there were 1,079 overdose deaths involving opioids in Georgia—a rate of 10.8 deaths per 100,000 persons, higher than the national rate.
Marijuana
While its legalization status varies nationally, marijuana is the most commonly abused illicit drug in Peachtree City, GA. Georgia, on the other hand, has not legalized the use of recreational marijuana. The Drug Enforcement Administration( DEA) reported in 2019 that marijuana is the most seized drug in the Atlanta metro area, which includes Peachtree City.
Prescription Drugs
Beyond opioids, other prescription drugs like benzodiazepines and stimulants are commonly abused substances. While these drugs are often prescribed for valid medical reasons, their misuse can lead to addiction. According to the CDC, in 2018, the prescribing rate for high-dose opioid prescriptions was slightly lower in Georgia (3.6%) than the national average (4.9%).
Methamphetamines
Methamphetamines, despite their severe health implications, are commonly abused. Their use has surged in recent years, with the Atlanta DEA reporting a 3,042% increase in methamphetamine seizures from 2010–2019, which speaks to the growing problem in the Peachtree City area. In closing, it's crucial for Peachtree City and its residents to stay informed about this issue so that proactive steps can be taken to limit substance abuse and its impacts on individuals and communities. Increasing awareness, ensuring accessible treatment options, and implementing preventive measures are all vital to this ongoing battle.
Warning Signs of Substance Abuse
Substance abuse, or the harmful use of substances like drugs and alcohol, is a serious issue that can have devastating impacts on individuals and their loved ones. Regardless of the type of substance, frequent or heavy use can lead to physical and psychological dependence. Residents of Peachtree City, GA, should be aware of the following warning signs:
Behavioral changes: Decline in performance at work or school, neglecting responsibilities, and participation in dangerous or illegal activities.
Physical symptoms: Lack of coordination, slurred speech, bloodshot eyes, weight changes, and unusual smells on the breath, body, or clothing.
Psychological signs: Mood swings, irritability, unexplained change in personality or attitude, and lack of motivation.
Financial problems: Sudden financial difficulties related to purchasing substances could be a sign.
Relationship issues: Problems at home, work, or school related to substance use.
If you, or someone you know, are experiencing these symptoms, it's important to seek help immediately. Visit SAMHSA's National Helpline for referral and information services for substance abuse and mental health. Substance abuse is a treatable condition, and many effective treatments are available.
Alcohol Addiction Treatments in Peachtree City, GA
In Peachtree City, GA, several treatment options are available for individuals dealing with alcohol addiction. These therapeutic interventions range from counseling services, detoxification programs, inpatient and outpatient rehabilitation programs, and aftercare services.
Counseling Services
Professional counseling is a crucial part of overcoming alcohol addiction. Counseling may take place one-on-one, in a group setting, or involve family members. These sessions help patients understand their addictions and triggers. They also provide patients with coping mechanisms and skills needed for a substance-free life.
Detoxification Programs
Before starting any alcohol addiction treatment, detoxification is often the first step. Detoxification helps patients safely withdraw from alcohol under medical supervision to manage withdrawal symptoms and ensure patient safety.
Inpatient and Outpatient Rehabilitation
Both inpatient and outpatient rehab treatment options are available. Inpatient or residential treatment involves living and receiving treatment on-site. On the other hand, outpatient treatment allows patients to live at home while attending treatment programs during the day or week.
Aftercare Services
Aftercare services are critical to maintaining long-term sobriety after completing treatment programs. These services may include meetings with support groups, follow-up counseling, and relapse prevention workshops.
The Recovery Village Atlanta Drug and Alcohol Rehab
One nearby facility offering comprehensive alcohol addiction treatment is The Recovery Village Atlanta Drug and Alcohol Rehab.
The Recovery Village provides a wide range of services, including medically supervised detox, residential rehab, partial hospitalization program, outpatient program, and aftercare planning. Each patient's treatment plan is individualized and tailored to meet their unique needs.
By enlisting the help of trained professionals who understand addiction, recovery is achievable. In Peachtree City, GA, several treatment options provide the help and guidance needed to overcome alcohol addiction.
The Opioid Epidemic in Peachtree City, GA
The opioid crisis is a significant public health issue affecting communities across the United States, including Peachtree City, GA. It is a multifaceted problem caused by the over-prescription of opioid pain relievers, the availability of cheaper alternatives such as heroin, and synthetic opioids like fentanyl.
According to the U.S. Department of Health and Human Services, in 2019, nearly 50,000 Americans lost their lives due to opioid overdose, reflecting the severity of the situation.
Addiction Treatment Options in Peachtree City, GA
There are several addiction treatment options available in and around Peachtree City, including inpatient rehab, outpatient rehab, detoxification services, and medication-assisted therapy, which utilize medicines like Buprenorphine, Naltrexone, and Methadone.
The Georgia Department of Public Health offers resources such as the Georgia Crisis and Access Line (GCAL), a 24/7 helpline that offers immediate access to routine or crisis services. More information can be found on the Georgia Department of Behavioral Health and Developmental Disabilities website.
Various non-profit organizations also offer support. The Substance Abuse and Mental Health Services Administration (SAMHSA) has a comprehensive directory of drug and alcohol abuse treatment facilities.
Government Resources for the Opioid Epidemic
The federal and state governments provide multiple resources to combat the opioid epidemic. The HHS's comprehensive strategy includes improving access to treatment and recovery services, promoting the use of overdose-reversing drugs, strengthening our understanding of the epidemic through better public health surveillance, providing support for cutting-edge research on pain and addiction, and advancing better practices for pain management.
The state of Georgia also supports and funds local substance abuse councils across the state that work to decrease substance abuse through community efforts. More information can be found on the Georgia DBHDD's Substance Abuse & Addictive Diseases page.
Your Hope for Lasting Recovery in Peachtree City, GA
We understand the arduous journey to recovery, and we're here to remind you that you're not alone. We firmly believe that everyone deserves a chance at lasting recovery, and Peachtree City, GA, is no exception.
Hope is here. At our facility, we encourage you to reach out and speak with one of our Recovery Advocates. They are standing by, ready and willing to assist any individuals determined to find lasting recovery. Your call can be the first step in your road to recovery.
We're closer than you think! Our facility is conveniently located at 11725 Pointe Pl, Roswell, GA 30076. This close proximity to Peachtree City, GA, has allowed us to develop a deep understanding of the needs of individuals seeking recovery in the area.
Begin your journey today. Call us at (470) 990-9483 to talk to a Recovery Advocate who is ready and waiting to help. Visit our website at www.recoveryatlanta.com for more information.
Start Your Recovery Today
Our Recovery Advocates are standing by to walk you through your treatment options and help you get your life back.