Top Drug & Alcohol Rehab Treatment Resources in Newnan, GA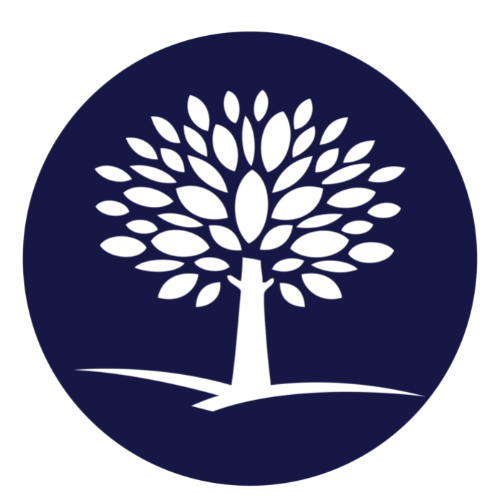 Last Updated: August 28, 2023
Editorial Policy | Research Policy
Substance Abuse Resources in Newnan, Georgia
Understanding Substance Abuse in Newnan, GA
In the picturesque city of Newnan, Georgia, substance abuse is a significant concern as it is across the broader state of Georgia. According to the Substance Abuse and Mental Health Services Administration, over 1 million Georgians were recorded as using illicit drugs in the past year. More concerning is the fact that Georgia has consistently ranked higher than the national average for drug overdose deaths. This complex issue impacts people of all ages, races, and economic backgrounds, making it imperative to have accessible, constructive substance abuse resources. Here, in Newnan, several organizations and initiatives are working tirelessly to provide prevention, treatment, and rehabilitation services to those affected.
About Newnan, Georgia
Located in the heart of Coweta County, Newnan, Georgia, is a city steeped in a rich Southern tradition. Known as the 'City of Homes' due to its impressive residential architecture, Newnan has a charming vibe characterized by its blend of historical sites, stunning parks, and a thriving arts community.
The city's population, according to the United States Census Bureau, was around 41,000 as of 2020. The citizens of Newnan, known for their hospitality, value community engagement and the well-being of their fellow residents.
However, like many American cities, Newnan grapples with substance abuse issues. A significant portion of the community has been affected by problems related to drug and alcohol addiction, exacerbating social and public health concerns. Local authorities have been striving to tackle these issues by providing preventative education, recovery support, and intervention services.
In response to the increasing need, several rehabilitation centers and local community organizations are aiding those needing assistance in overcoming substance abuse. The goal is to build a healthy and prosperous Newnan where every citizen lives a life free from the bondage of addiction.
Our Closest Facility
When it comes to seeking help for substance use and co-occurring mental health disorders, The Recovery Village Atlanta Drug and Alcohol Rehab is a leading provider of treatment in close proximity to Newnan, GA. We stand as a beacon of hope for individuals struggling with addiction, offering effective treatment options.
The Recovery Village Atlanta Drug and Alcohol Rehab
Conveniently located in the heart of Georgia, our facility provides accessible and comprehensive treatment services. Combining state-of-the-art techniques with a nurturing environment, our team of experts is committed to helping individuals regain control over their lives.
Here are the details of our facility:
Why Choose Us?
If you're in Newnan, GA, and in need of professional help for substance use and co-occurring mental health disorders, our facility is the perfect choice for you. Besides the convenience of our location, our exceptional treatment programs, personalized approach to recovery, and a dedicated team of trained professionals make us your preferred partner in this recovery journey. For more information or to schedule an appointment, call us today at (470) 990-9483 or visit our website.
Overview of Rehab Programs for Treating Substance Abuse Near Newnan GA
In the pursuit of effective substance abuse treatments near Newnan, Georgia, diverse rehabilitation programs are accessible locally, catered particularly for those struggling with drug and alcohol addiction.
Facilities such as The Recovery Village Atlanta Drug and Alcohol Rehab provide a comprehensive approach to addiction treatment covering a wide scope from detoxification, inpatient, and outpatient programs, to aftercare planning. With the belief that recovery requires collective efforts, they engage professionally trained medical teams, therapists, and dedicated support staff to guide individuals on their path to recovery.
Expediting the path to sobriety requires a supportive environment and expert guidance, both of which The Recovery Village Atlanta Drug and Alcohol Rehab prides itself on providing. With client wellness and long-term recovery as its primary aims, this facility strengthens its commitment to aid individuals in treading confidently on the path to a substance-free life.
Co-Occurring Disorders in Newnan, GA
In Newnan, GA, co-occurring disorders — the simultaneous occurrence of mental health and substance use disorders — pose a significant public health issue. Many residents find that mental health issues such as depression, anxiety, and PTSD often go hand-in-hand with substance abuse disorders like alcoholism and drug addiction.
It's estimated that nearly half of the people dealing with addiction are also facing concurrent mental health issues. These circumstances further complicate their journey towards recovery as both disorders must be treated simultaneously to effectively ensure long-term healing and prevent relapses.
Depression and alcoholism are among the most prevalent co-occurring disorders in Newnan, GA. Individuals struggling with depression often turn to alcohol as a means of self-medication, inadvertently exacerbating their depression symptoms. Also, excessive drinking can lead to neurological changes, which might trigger depressive episodes, reflecting an interdependent and escalating cycle.
Similarly, anxiety disorders and drug addiction frequently co-occur. People living with anxiety may use drugs to cope with their incessant worry, panic attacks, and other anxiety symptoms. This habit can easily escalate to addiction, and once addicted, the withdrawal symptoms can, in turn, increase anxiety and perpetuate a negative cycle.
Recognizing the interconnectedness of mental health disorders and substance abuse disorders is an integral part of improving mental health care in Newnan, GA. For successful treatment, integrated intervention, where both disorders are treated as primary, is critical. Various organizations and facilities offer such combined services and resources within the region. These centers are designed to help individuals overcome their challenges and live healthier, happier lives.
Recovery Resources in Newnan, GA
Here are some state, local, and government resources available along with our nearest facility, The Recovery Village Atlanta Drug and Alcohol Rehab.
Substance Abuse in Newnan, GA
Substance abuse continues to pose a significant challenge in Newnan, GA, much like the rest of the country. The common substances of abuse in Newnan include alcohol, prescription medications, and illegal drugs such as cocaine, methamphetamine, and marijuana. Alcohol
According to the Centers for Disease Control (CDC), alcohol ranks as one of the most abused substances not only in Newnan but in the entire state of Georgia. CDC data reveals that approximately 18% of adults in Georgia reported binge drinking. Prescription Drugs
Prescription drug abuse is another significant problem, with Georgia's rate of opioid prescriptions being higher than the national average. A report by the National Conference of State Legislatures (NCSL) shows that in 2018, healthcare providers in Georgia wrote 70.9 opioid prescriptions for every 100 persons compared to the average U.S. rate of 51.4 prescriptions. Illegal Drugs
Illegal drugs such as heroin, cocaine, and methamphetamine are also commonly abused substances in Newnan. According to the Drug Enforcement Administration (DEA), methamphetamine remains a drug threat in Georgia, with an increase in methamphetamine-related treatment admissions.
Although marijuana is the most commonly used illicit drug, its abuse rate has gone down slightly in recent years due to the legalization of medical marijuana in Georgia.
The adverse impacts of substance abuse are far-reaching, affecting a person's health, relationships, and community resources. However, help is available, and recovery is possible. It's important to raise awareness about the issue and direct individuals toward professional help and support.
Warning Signs of Substance Abuse for Newnan, GA Residents
Understanding the signs of substance abuse can be crucial in helping you or your loved ones get the necessary assistance promptly. Here are some of the key warning signs to watch out for:
Behavioral changes: Substance abuse can lead to significant behavioral changes, such as increased aggression, mood swings, decreased attendance or performance at school or work, and social withdrawal.
Physical health issues: Unexplained weight loss or gain, constant fatigue, red or glazed eyes, and unsteady movement can also be indicative of substance abuse.
Financial problems: A sudden financial crisis or urge for money without visible cause could be a sign someone is financing a substance addiction.
Changes in personality or attitude: If someone you know suddenly seems to have a different personality or attitude, this could be due to substance abuse.
If you observe these signs in yourself or someone close to you, consider seeking professional help immediately. For Newnan, GA residents, numerous local resources can provide immediate assistance. Please reach out to Newnan Police Department's drug prevention unit for further help.
Alcohol Addiction Treatments in Newnan, GA
Alcohol addiction is a serious condition that affects both the sufferer and their loved ones. Thankfully, numerous treatment options are available in and around Newnan, GA. What follows is a comprehensive breakdown of these treatments.
Understanding Alcohol Addiction Treatment
Alcohol addiction treatment can be a complex process that calls for a tailored approach based on individual needs. The primary objective is to help an individual regain control and commence a lifetime of sobriety. Addicts can undertake treatment in different environments depending on the severity of their addiction, available support systems, and personal circumstances. Such environments include outpatient treatment, inpatient treatment, and sober living homes. Each of these employs various methods such as detoxification, medication, therapy, and self-help groups.
Outpatient Treatment
Outpatient treatment is an ideal choice for individuals who have strong support systems, milder forms of addiction, or cannot be away from their work or family. It involves regular visits to a clinic or facility for treatment sessions, including individual and group therapy, relapse prevention, motivational enhancement, and co-occurring disorders therapy.
Inpatient Treatment
Inpatient treatment is a more intensive residential treatment program designed for individuals with severe forms of addiction or limited support. This form of treatment typically includes detoxification, medication for withdrawal symptoms and cravings, individual and group therapy, health education, and preparation for life after treatment.
Sober Living Homes
Sober living homes serve as a bridge between inpatient treatment facilities and the return to daily life. They provide individuals recovering from addiction with a safe, drug-free environment to continue their recovery and develop life skills for their new sober life.
Therapies Used in Alcohol Addiction Treatment
Several types of therapies are used in the treatment of alcohol addiction, including cognitive-behavioral therapy (CBT), motivational enhancement therapy (MET), and family therapy. Each therapy helps in different ways, for example, changing thinking patterns that lead to harmful behaviors (CBT), eliciting rapid, internally motivated change (MET), or repairing and improving family relationships (family therapy).
The Recovery Village Atlanta Drug and Alcohol Rehab
A notable facility that offers quality, comprehensive treatment programs for alcohol addiction in the Newnan area is The Recovery Village Atlanta Drug and Alcohol Rehab. Conveniently located at 11725 Pointe Pl, Roswell, GA 30076, our experienced specialists help tailor plans suited to individual needs and provide 24/7 support.
To find out more about the services they offer, you can reach us at (470) 990-9483 or visit our website at www.recoveryatlanta.com.
Support Groups
Support groups such as Alcoholics Anonymous (A.A.) and Al-Anon can provide peer support in the recovery journey, helping individuals feel a sense of community and understanding.
Remember, each individual is unique, and the path to recovery won't look the same for everyone. With the variety of treatment options available in Newnan, GA, recovery is attainable.
The Opioid Epidemic in Newnan, Georgia
The opioid crisis has severely impacted numerous lives in
communities across the United States, and Newnan, Georgia, is no exception. Over the past decade, there has been a significant increase in opioid addiction, overdoses, and deaths.
According to the Centers for Disease Control and Prevention (CDC), the state of Georgia saw more than 3,000 drug overdose deaths in 2020, many of them linked to opioids. The issues driving this crisis include the over-prescription of opioid pain relievers, easy access to illicit substances like heroin, and a lack of substantial resources for addiction treatment and prevention in many smaller cities and towns like Newnan.
Addiction Treatment Options in Newnan, GA
Despite the magnitude of the crisis, there are resources available for individuals struggling with opioid addiction. Several addiction treatment centers are available in and around Newnan, offering comprehensive services to people affected by opioid addiction. These services may include medically-assisted treatment, counseling, and post-recovery support.
Government Resources
The Georgia Department of Public Health plays a critical role in combating the opioid crisis in communities across the state, including Newnan. Their opioid overdose surveillance program monitors overdose trends and disseminates information about opioid abuse and effective prevention and treatment strategies to healthcare providers, policymakers, and the public.
Another key resource is the state's Department of Behavioral Health and Developmental Disabilities (DBHDD), which funds a variety of substance use disorder services and supports policies designed to reduce the harm caused by addiction.
The U.S. federal government also provides resources through the Substance Abuse and Mental Health Services Administration (SAMHSA), including a nationwide helpline that offers free and confidential treatment referrals and information in English and Spanish 24/7.
Conclusion
While the opioid crisis has greatly impacted Newnan, Georgia, meaningful resources are available to help. Ongoing efforts by addiction treatment centers, state health departments, and federal initiatives are working together to provide hope, treatment, and recovery options for those caught in the grip of addiction.
Find Hope for Lasting Recovery in Newnan, GA
We at Recovery Atlanta are committed to supporting your journey toward a healthy, substance-free life. Servicing the Newnan, GA area, we believe that true recovery is not just about treating the symptoms but addressing the root causes and establishing a sustainable path to wellness.
Whether you or a loved one are struggling with substance abuse, don't lose hope. Real, lasting recovery is attainable, and it begins with a single step.
Our closest facility to Newnan, GA, is at 11725 Pointe Pl, Roswell, GA, 30076. We are here, at the helm, and ready to guide and support you through this journey. If you need someone to talk to, have any questions, or you're ready to begin your recovery, please don't hesitate to reach out.
Contact Recovery Atlanta
Telephone: (470) 990-9483
Website: www.recoveryatlanta.com
Start Your Recovery Today
Our Recovery Advocates are standing by to walk you through your treatment options and help you get your life back.