Top Drug & Alcohol Rehab Treatment Resources in Lawrenceville, GA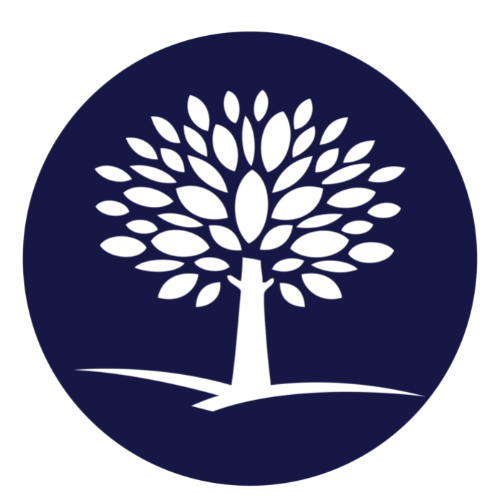 Last Updated: August 28, 2023
Editorial Policy | Research Policy
Substance Abuse Resources in Lawrenceville, Georgia
In the city of Lawrenceville, Georgia, like many other cities across the United States, substance abuse issues are a recurring challenge. Lawrenceville, located within Gwinnett County, reports a higher rate of drug-related deaths than the national average. According to the Gwinnett County Medical Examiner's Office, opioid-related overdose deaths continue to rise, mirroring the national drug crisis. There's a steady need for easily accessible, comprehensive substance abuse resources in Lawrenceville, GA, to assist residents struggling with addiction. These resources offer a wide range of services, including harm reduction, therapy, residential and outpatient treatment, and support groups to help achieve and maintain sobriety. Fortunately, Lawrenceville and its surrounding areas offer numerous agencies, organizations, and facilities dedicated to providing these crucial services, offering a lifeline to those facing the struggles of addiction.
About Lawrenceville, GA
Located in the heart of Gwinnett County, Lawrenceville, GA, is an important historical and cultural hub. Founded in 1821, it's one of the oldest cities in the metropolitan area of Atlanta and carries a unique, nostalgic charm. A blend of past and present, the city vibes are unique: a mix of Southern charm, quiet suburbia, and bustling commercial sectors.
With a population of over 30,000 people, Lawrenceville thrives with a diverse community and its connection to its roots. The residents take honor in their rich history, and the community hosts several cultural and artistic events throughout the year that celebrate their shared heritage and unity.
However, like many communities across the U.S., Lawrenceville grapples with issues related to substance abuse. The misuse of opioids, alcohol, and other substances is a significant concern in this city. It's an ongoing struggle that the city is earnestly seeking to address and overcome. Various organizations, like the Gwinnett Coalition of Health and Human Services, are committed to fighting against substance abuse and providing resources and support to affected individuals and families.
In the quest for a healthier and safer community, Lawrenceville acknowledges the seriousness of the substance abuse issue and is actively working towards a solution. Community awareness programs, better access to treatment facilities, and a strong support system are some ways in which the city is combating this crisis. Emphasis is also placed on education and preventive measures to curb the prevalence of substance misuse among younger residents.
Our Closest Facility
The Recovery Village Atlanta Drug and Alcohol Rehab is your closest facility for quality service and support. We are conveniently located just a short distance away for individuals in and around Lawrenceville, GA.
Why Choose The Recovery Village Atlanta Drug and Alcohol Rehab?
Our facility is a great fit for individuals in Lawrenceville, GA, who are seeking help for substance use and co-occurring mental health disorders. We offer tailored treatment plans to help you with your specific needs. The close proximity of our facility to Lawrenceville means less time spent on the road and more time focusing on what is truly important: your recovery and mental health.
Overview of Rehab Programs for Treating Substance Abuse in Lawrenceville GA
In the surrounding area of Lawrenceville, GA, numerous individuals struggling with substance abuse find our support and solution in high-quality rehab programs. The Recovery Village Atlanta Drug and Alcohol Rehab plays a pivotal role in providing comprehensive care and relief to these individuals. Our facility houses a range of rehab programs designed to cater to unique needs and foster successful recoveries.
Our robust, well-rounded approach integrates medical, psychological, and holistic therapies to ensure all residents get the best care tailored to their needs. The Recovery Village Atlanta Drug and Alcohol Rehab focuses on the root causes of addictive behavior, helping people develop healthy coping mechanisms and reshape their lifestyles in a positive way.
The Recovery Village Atlanta Drug and Alcohol Rehab
We are conveniently located at 11725 Pointe Pl, Roswell, GA, 30076, just a short drive from Lawrenceville, GA. We firmly believe in the effectiveness of our rehab programs, and the countless successful recoveries witnessed at our facility stand in testament to it.
Our approach to treatment is flexible, allowing us to adapt to various lifestyles and recovery needs. We offer an environment where residents can focus solely on their recovery, free from the triggers and stresses of everyday life. We are dedicated to helping individuals rebuild their lives, paving the way for a healthier, drug-free future.
Get started on the road to recovery today! Reach out to us at our contact number (470) 990-9483. For more details on our services and programs, visit our website at www.recoveryatlanta.com.
Common Co-Occurring Disorders in Lawrenceville, GA
In Lawrenceville, Georgia, co-occurring disorders, also known as dual diagnosis, are commonly observed in mental health and addiction treatment centers. Co-occurring disorders refer to the simultaneous presence of a mental health disorder and a substance use disorder. Although different for each individual, several combinations frequently appear in Lawrenceville.
A common co-occurring disorder combination in the locale includes depression and alcohol addiction. Depression not only saps energy and optimism but also makes daily tasks seem daunting. Many often resort to alcohol to buffering these feelings, leading to dependency over time.
Another prevalent co-occurring condition in Lawrenceville is anxiety disorders coupled with drug addiction. Unbearable stress or fear can drive some individuals into consuming opioids, marijuana, or other substances. Although these substances might provide temporary relief, they often end up reinforcing the anxiety symptoms, creating a vicious cycle.
Bipolar disorder and addiction also commonly co-occur. The pronounced mood swings that define bipolar disorder can lead to drug or alcohol misuse. These substances may initially appear to offer symptom relief, but ultimately, they exacerbate the condition's manic or depressive phases.
If you or someone you know struggles with co-occurring disorders, several trusted resources are available to assist. Lawrenceville boasts a network of mental health facilities providing comprehensive assistance, treatment strategies tailored to each person's unique needs, and follow-up support services to ensure recovery sustainability.
Substance Abuse in Lawrenceville, Georgia: An Overview
Substance use and abuse present significant challenges for individuals, families, and communities in Lawrenceville, Georgia. A variety of substances are commonly abused in this area, leading not only to personal health issues but also potential legal problems and declining community safety.
Alcohol
As with many parts of the United States, alcohol is one of the leading substances of abuse in Lawrenceville. According to a CDC report, Peach State residents consume alcohol at rates similar to the national average. However, excessive drinking has been associated with certain health risks, including liver diseases and other long-term health problems.
Opioids
Opioid use, both prescription and illegal, has become a significant problem in the state of Georgia, including Lawrenceville. The Georgia Department of Public Health reported in 2019 that there were 866 confirmed opioid-involved deaths statewide, a rise compared to previous years.
Methamphetamines
Methamphetamine abuse is an ongoing problem in many parts of Georgia, including Lawrenceville. Georgia Bureau of Investigation's 2018 reports indicate a rise in methamphetamine-related deaths and hospitalizations. In conjunction with these main substances, cocaine and marijuana use also persist. While marijuana has been decriminalized in some states, it remains illegal in Georgia, and both substances can result in health and legal issues.
Guidance and Support for Substance Abuse Issues
Lawrenceville and the state of Georgia offer numerous services for individuals struggling with substance use. Treatment options range from outpatient counseling to inpatient rehabilitation, along with various support groups. For more information, the Georgia Department of Behavioral Health and Developmental Disabilities provides a comprehensive service locator to aid in finding the most suitable treatment option.
Warning Signs of Substance Abuse for Lawrenceville, GA Residents
Substance abuse is a concerning issue that affects many people, even in our community of Lawrenceville, GA. It's essential to be aware of the warning signs, which may include:
Behavioral changes: This may include frequently getting into trouble (fights, accidents, illegal activities), unexplained changes in personality or attitude, sudden mood swings, irritability, or angry outbursts.
Physical changes: Substance abuse can lead to changes in appearance, such as bloodshot eyes, pupils that are larger or smaller than usual, sudden weight loss or weight gain, deterioration of physical appearance, and unusual smells on breath, body, or clothing.
Family or Financial problems: Those experimenting with drugs may neglect their family responsibilities or cause issues with their family or spouse. They might also face financial issues, with money disappearing or unaccounted expenses showing up.
If you or someone you know is showing these warning signs, it's crucial to take action. You're not alone, and help is available. Reach out to the SAMHSA National Helpline for free, confidential, 24/7 treatment referral and information.
Alcohol Addiction Treatments in Lawrenceville, GA
Lawrenceville, GA, like many regions, experiences alcohol addiction among its residents, making the availability of treatment opportunities vital. Various methods for tackling alcohol dependency are available in and around Lawrenceville. The exact procedure will depend on the patient's personal history, condition, and preferences.
Outpatient Programs
Outpatient alcohol rehab programs allow individuals to get the care they need while continuing with their day-to-day lives. They typically involve therapy sessions, support groups, and regular check-ins with clinicians.
Inpatient Programs
Inpatient rehabilitation programs provide intensive, round-the-clock care for people who are in the acute stages of alcohol addiction. These programs can last anywhere from a few weeks to several months and provide a safe, structured environment for recovery.
Detoxification
The first step in many treatment programs is detoxification, during which the body clears itself of alcohol. Detox can be challenging and even harmful if not done under appropriate medical supervision, so it is often facilitated by healthcare professionals in a controlled setting.
Therapy and Counseling
Therapy and counseling are integral parts of many addiction treatment programs. These approaches help individuals understand their addiction, develop healthier coping mechanisms, and work toward a sustained recovery.
The Recovery Village Atlanta Drug and Alcohol Rehab
One such facility, situated near Lawrenceville, is The Recovery Village Atlanta Drug and Alcohol Rehab. Offering comprehensive treatment services for alcohol addiction, this facility offers both outpatient and inpatient programs depending on the patient's needs.
Whether you or your loved one are considering outpatient therapy or inpatient programming or simply need help understanding the range of services available, the professional team at The Recovery Village is here to help guide you in the right direction.
The Opioid Epidemic in Lawrenceville, GA, and Available Addiction Treatment Options
The community of Lawrenceville, GA, like many parts of the U.S., has faced the harsh realities of the Opioid epidemic. Originated in the late 1990s when medical practitioners increased the prescription levels of opioids in response to patient complaints about pain. As the adverse effects of these powerful drugs became prevalent, many individuals found themselves trapped in a cycle of addiction.
With recorded opioid-related death rates increasing, local and state governments have enacted strategies aimed at curbing this crisis.
Addiction Treatment Options
Fortunately, residents of Lawrenceville, Georgia, have access to several resources for combating opioid addiction. These resources are primarily focused on education, prevention, treatment, and recovery. Notable addiction treatment options include both residential and outpatient facilities, medication-assisted treatment, and addiction counseling services.
Government Resources
Treatment Centers in Lawrenceville, GA
While the struggle against opioid addiction remains ongoing, these resources represent a firm stepping stone towards recovery and a drug-free lifestyle for the community in Lawrenceville, GA.
Remember, the road to recovery is not easy, but taking that first step toward getting help might be the most important decision you ever make. Let's fight this together!
Find Lasting Recovery in Lawrenceville, GA
We understand how hard it can be to take the first step towards recovery. But there is always hope, and we want you to know that lasting recovery is not just possible but achievable. Our commitment is to help individuals in Lawrenceville, GA, find the hope and strength needed to start their recovery journey.
At our Roswell facility, we have dedicated Recovery Advocates ready to guide you toward the path of recovery that fits your unique needs and situation. Whether you are struggling with addiction yourself or seeking help for a loved one, do not hesitate to reach out. We're a call away.
Contact Us
Our Address:
11725 Pointe Pl, Roswell, GA 30076
Contact Number:
Start Your Recovery Today
Our Recovery Advocates are standing by to walk you through your treatment options and help you get your life back.