Find Drug & Alcohol Rehab Centers Near You in Georgia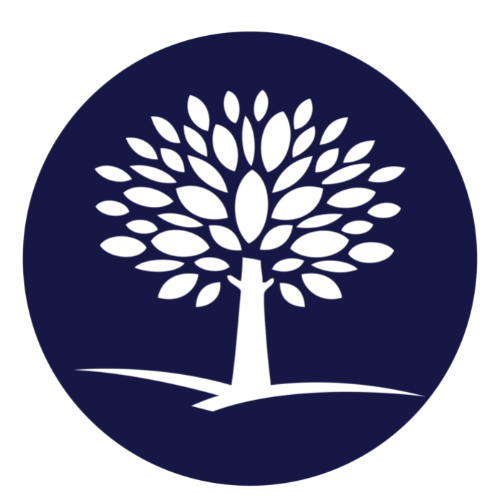 By The Recovery Village Atlanta
Last Updated: November 2, 2023
Editorial Policy | Research Policy
Addiction is a serious chronic disease, and it requires specialized treatment to overcome. Without treatment, addiction affects every aspect of your life and can be deadly. It's a big decision to choose a rehab center, however. It can be a delicate time in your life, and you want to move forward with a rehab program that's going to help you achieve recovery.
Being well-informed can empower you to make the right decision for your needs regarding where you go for treatment. Some considerations to remember along the way include payment methods and accepted insurance, levels of care, and whether treatment is evidence-based, relying on research.
Cities in Georgia
Georgia Communities We Serve
Information About Rehab in Georgia
Drug and Alcohol Addiction in Georgia
The entire country is grappling with serious issues related not only to opioids like fentanyl and heroin but to other substances as well. Regarding the opioid epidemic, there were 2,390 total drug overdose deaths in Georgia in 2021. Of those, 71% were attributed to opioids; of this number, 57% were from fentanyl. Non-fatal drug overdoses are also going up in the state. From 2019 to 2021, visits to emergency rooms and hospitalizations for drug overdoses increased 10%, according to the Georgia Department of Public Health. Overdose rates in Georgia have gone up drastically. In 2011, the rate of drug overdose deaths from any substance was 10.8 per 100,000 people. In 2021, it was 23.5 per 100,000.
Sixteen percent of adults in Georgia report binge drinking in the past 30 days or drinking heavily. In women, this is slightly higher. Of women 18 to 44 in the state, 16.5% reported binge or heavy drinking in the past 30 days.
Mental health disorders often co-occur with substance use disorders. In Georgia in 2023, almost 34% of adults reported experiencing anxiety or depression symptoms. This is slightly higher than the percentage for the entire country.
Addiction Treatment in Georgia
When someone seeks addiction treatment for drugs or alcohol, there are varying levels of care to meet different needs. The primary levels of care are:
Detoxification: During this time, the first step of treatment, the focus is on a safe and comfortable withdrawal experience. Medical professionals monitor you during this stage to reduce the risk of complications.
Inpatient: The environment is structured and highly scheduled during inpatient or residential rehab. You receive intensive care while living at the facility for a certain period of time. Different therapies integrated into inpatient treatment for an immersive experience include individual counseling, behavioral therapies, group therapies, and holistic approaches. Residential rehab aims to meet your needs mentally, physically, and emotionally.
Outpatient: An outpatient program is flexible, so you can receive treatment while you live at home and keep up with daily responsibilities. An outpatient program may include regular therapy, counseling, and support group meetings.
Georgia rehabs may also offer specialized treatment, such as dual diagnosis care for co-occurring mental health disorders. Trauma-informed care and programs for particular populations like veterans and first responders may be an option to help address the unique challenges these groups of people face.
The Recovery Village Atlanta offers several levels of care, including medical detox and residential rehab. We also offer a partial hospitalization program, a step-down from intensive residential rehab, providing more freedom and independence. Also available are dual diagnosis treatment, medication-assisted treatment, and aftercare planning.
How Much Does Rehab Cost?
Most private insurance plans must provide some rehab coverage. Insurers also have to provide coverage for mental health care, but there can be limitations depending on your policy and the coverage details.
If you plan to use insurance to pay for rehab, contact a Recovery Advocate at The Recovery Village Atlanta or your company to learn more about your coverage. Then, you can find out what out-of-pocket expenses you may have to cover, such as deductibles and co-pays. When you know upfront what the expenses will be, you can plan and make the best possible decision for your treatment.
If you don't have insurance, you can still get treatment. The state and local governments fund treatment centers. They have particular eligibility requirements, and services may be offered at reduced or no cost.
In-Network Insurance Options
How Long Is Rehab?
The length of a rehab program will depend on your needs as an individual, the severity of your addiction, your treatment plan, and co-occurring conditions. Common rehab durations are 30, 60, or 90 days. Some programs are shorter, and others are longer. If you have a more complex or severe addiction, you might be advised to receive treatment for more than 90 days. This will give time for an in-depth assessment, comprehensive therapy, and the development of effective relapse prevention strategies.
If you'd like to learn more about addiction treatment programs in Georgia or how to pay for rehab, contact a Recovery Advocate at The Recovery Village Atlanta.